Parsons announces new endeavors in global education.
A rectangular table with legs as thick as its surface; a simple idea, so simple that one wonders if it had to be thought up at all. But in the 1930s, while teaching at the New York School of Fine and Applied Art in Paris — eventually known as Parsons Paris — famed interior designer Jean-Michel Frank presented a class with a drafting exercise he had been working on. He wanted to create a new kind of table, one simplistic in design yet structurally capable of maintaining its integrity. With the help of his students, Frank created the Parsons table — now a standard of modern and minimalist design, and a testament to the significance of Parsons' presence in France over the last century.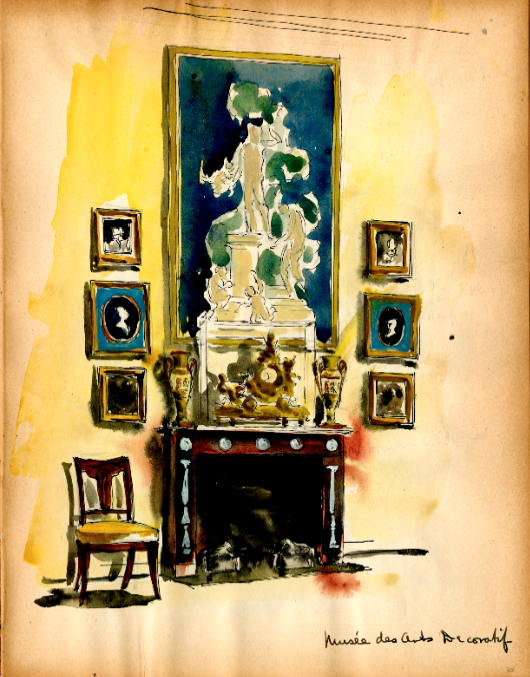 The design school's relationship with the French capital began in 1921. Over the next 90 years, Parsons Paris provided New School students with a once-in-a-lifetime opportunity to gain both academic and personal experience abroad. And while The New School ended its relationship with the branch in 2010, this year the university has announced not only the return of Parsons Paris, but additional academic partnerships in Shanghai, China and Mumbai, India.
The Paris campus will begin activities in the summer of 2013, with programs open to New School students. Mumbai is also set to open in 2013, but Parsons will not be operating the school — rather taking on a more advisory role in its development, with the aim of eventually being able to establish an exchange program. The Shanghai partnership, meanwhile, is still being developed without any particular timeline.
All of these programs indicate The New School's navigation of an academic terrain that has evolved rapidly over the last decade — the expansion of American universities into global markets. University presidents across the U.S. seem eager to present their schools as "global" centers for higher education, and New York schools like New York University and Columbia University have led the way — opening campuses in Abu Dhabi, Mumbai, Dubai, Istanbul, Santiago, Shanghai and Beijing, among others.
"China, India and the UAE are very keen on promoting Western education to strengthen their own economic and political competitiveness," said Dr. Jason Lane, professor at SUNY Albany and co-director of the Cross-Border Education Research Team, a group that studies the development of higher education abroad. "I don't see the environment changing anytime soon in that regard."
NYU's program in Abu Dhabi made headlines in 2008, when the university announced plans to open a full campus after being approached by investors from the UAE, who donated $50 million to the project, according to a New York Times report that year. The campus opened its doors in September 2010 with 150 students; by 2014, the school intends to house a student body of at least 2000. NYU also plans to open a "portal" campus in Shanghai in 2013, to be followed by 16 other sites around the globe by 2014. Columbia's global operation has also been aggressive, with the school opening outposts in Beijing and Amman in 2009. Those were followed up last year with sites in Mumbai, Paris, Istanbul and Santiago. This year's plans for expansion include Rio de Janeiro and Nairobi, according to Columbia's website.
"In the 2000s, there was a gold rush mentality, as many universities wanted to open up shop overseas [and] recruit students in rapidly developing student markets," said Dr. Lane. "Many continue to be driven by the desire to increase revenue and prestige."
The New School's venture into international markets appears to be motivated by the desire to remain competitive with neighboring institutions, but it also raises questions regarding the university's reputation and what is in the best interest of its students. Thus far, NYU and Columbia have reported success with their international expansions — but these schools, similar to Parsons' upcoming operations in Shanghai and Mumbai, are largely funded by external sources, leading to concerns over the amount of influence individuals or groups may have over the programs' operations and curriculum. NYU Abu Dhabi, for example, is entirely funded by the government of the United Arab Emirates, while Columbia's Amman campus is financed almost entirely by Queen Rania of Jordan.
Regardless of these concerns, as well as the financial disparity between The New School and its larger New York neighbors, the university administration is committed to the new global programs as a means of elevating the prestige of Parsons abroad and tapping into new revenues.
"[One] reason to do this is to increase our revenue. [We're] diversifying, making it more secure and we can actually increase it," New School President David Van Zandt told the Free Press. "Parsons has a very good name around the world, but I think that we can do a lot more to really enhance and cement it. We don't want [other design schools] to get the step on us."
***
Parsons has the distinction of a more storied past, in terms of activities abroad, than either NYU or Columbia. The design school was the first of its kind to found a campus abroad when director Frank Alvah Parsons instituted the original Parsons Paris branch 91 years ago — before Parsons was even associated with The New School. Parsons initiated the program so that students in New York City could experience and be inspired by a design capital like Paris. The program remained popular until it was halted in 2010, when The New School decided not to renew its agreement with the Association Franco-Americaine de Design, which had been licensed to operate the school since 2006. Until the partnership was terminated, Parsons provided the school's curriculum and some staff, while the program itself was run by AFAD.
"I think the school had trouble managing that relationship," Van Zandt said. "We let something go and we didn't feel that the entity was being run in a way that reflected well enough on the Parsons brand. [But] it's a place where we know we have a student base."
As a European capital, Paris does not present the same dramatic cultural challenges as India or China, and remains one of the most popular study abroad destinations according to the U.S. Institute of International Education. Located in the 1st arrondissement — walking distance from the Tuileries and the Louvre, and two blocks from the Seine River — the new Parsons Paris will be run exclusively by The New School, who will establish the curriculum and select the faculty. Unlike the old Parsons Paris, there are no institutional affiliations or partnerships of any kind.
By Fall 2013, Parsons Paris will offer first year and graduate courses for incoming students, while simultaneously launching a junior year curriculum to accommodate students who are studying abroad. Bachelor's degrees will be offered in Fashion Design; Art, Media and Technology; and Strategic Design and Management. Master's degrees will also be offered in Design and Technology; Design Studies; Fashion Studies; and the History of Decorative Arts and Design.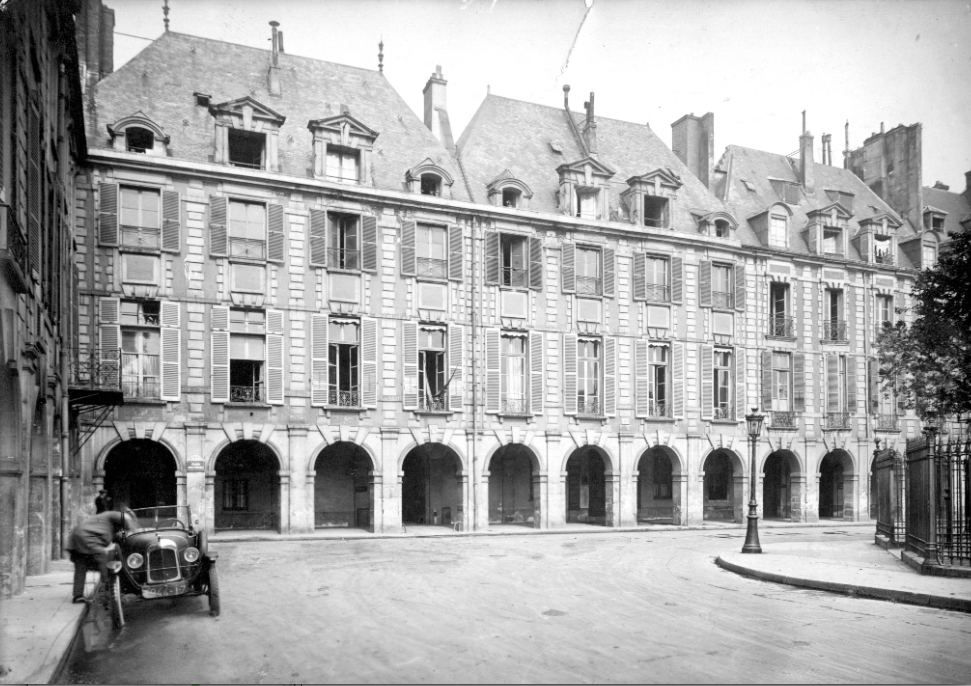 While The New School is funding Parsons Paris internally, the administration sees it as an investment that will turn profitable in a relatively short amount of time. "We would like the school to grow over the course of four to five years to somewhere between 300 and 500 students total," Parsons Dean Joel Towers told the Free Press. "That would be very successful and sustainable."
According to Towers, The New School hopes to differentiate itself from other universities in their expansion abroad by making sure that there are elements of each location embedded in the programs.
"While Paris is part of the university structure, it's not just another Parsons — it's Parsons Paris," Towers said. "Previously, a lot of what we did in our international education was to mirror what we were doing in New York elsewhere. It was a kind of colonial approach to education."
***
Creating a New School presence in a country that has laws preventing foreign universities from opening their own campuses, like India, presents more challenges than opening a school in design-friendly France. Presently, India's Foreign Educational Institutions Bill, which would allow universities to set up branches in country, has been put aside due to political opposition within the government, as reported by The Economic Times in August of this year. Parsons, however, has partnered with the Indian School of Design and Innovation, an upstart institution in Mumbai set to open its doors for the first time in 2013.
ISDI is so new that it does not even have its own website yet. For Parsons, partnering with a school that has not had a chance to earn a reputation, or even a presence on Google, may pose a potential risk. But, for the administration, the potential benefits of international partnerships seem to outweigh any real concerns.
"We're very careful about the use of the Parsons name, no matter what we do — but in this particular case, very careful. I don't see the danger of dilution," Van Zandt said. "Who knows where it will go. It could go nowhere, but I think there is a lot to be gained."
Part of the team establishing the school is Dr. Indu Shahani, the former sheriff of Mumbai, who has spent over 30 years attempting to enhance the academic standards of dozens of schools in India. An agreement is currently being finalized where Parsons would help build ISDI's curriculum, and train professors through intensive courses taught by current Parsons faculty. The school's curriculum will be based on the first year Parsons program, but making it relevant to the needs of Indian students will result in changes.
"There's quite a bit of work to be done," Towers said. "What does it mean to do drawing and imaging in India? What does it mean to do time based media courses in India? Some [courses] will be influenced by culture and geography in different ways, and then we get to learn from it in New York as they are learning from us in India."
Parsons' involvement with ISDI is meant to meet a demand for design education in India. It is also a strategic move on the part of The New School to gain a foothold in the world's largest democracy, with a population of over 1 billion people.
"There's no limitation to what we can do across India as a result of this partnership," Towers said. "[ISDI] will grow a very successful school I think, because there is a huge need."
The partnership is still in its early stages, however. The number of staff, degrees offered, and even possible use of the Parsons brand have all yet to be finalized. Something that is certain is The New School will not be funding the endeavor.
"Parsons is going to be compensated for our work with ISDI," said Cynthia Lawson, a Parsons professor who was recently named Associate Provost for Distributed and Global Education, a newly-minted position within the university. "We have an agreement which ensures that we will have the funding that we need."
Parsons officials declined to comment, however, on details of the compensation granted.
The New School's plans for Shanghai, meanwhile, present their own challenges. Over the last decade, Parsons has been involved in a number of activities in China focused on media art, urban experience, and humanitarian projects — notably working with the Dandelion School in Beijing to teach technological literacy to the children of migrant workers.
Yet bureaucratic complexities like immigration regulations, labor laws, pliable intellectual property laws and strict controls on transferring revenues outside of China are hurdles that all foreign universities and businesses face in China — and any of these could halt further ambitions of The New School. Towers said the school is treading carefully in its development of the program, which currently has no timeline.
"Having the appropriate permissions to work and offer education [in China] is very complicated, so the time frame for doing it right is long," Towers said. "We're going in properly, working with all the government authorities. We're not trying to do something that would be inappropriate."
The New School is currently referring to its activities in Shanghai as "community outreach," as the university continues to search for a partner to establish an academic presence in China.
"You pretty much have to have a partner," said President Van Zandt. "The companies that have done best — Coca-Cola for example — still have some form of a partner, but their brand is so strong that they can really call their own shots. I think Parsons is in that category."
One company currently involved in the endeavor, Shangtex Holding Company, is a Chinese conglomerate involved in textile wholesale for home goods, garments, bags and luggage. The company has 190 subsidiaries and a reported revenue of $6.8 billion in 2011, according to its website. Shangtex is also one of the main sponsors of Shanghai Fashion Week, and has provided Parsons' prospective program in Shanghai with the top floor of a new building that will also house a public design library and other design schools — including the French l'Ecole Supérieure des Arts et techniques de la Mode, or ESMOD.
Offerings that are now being considered for the undetermined Shanghai opening are summer and winter intensives for Parsons and other New School students, as well as continuing education programs for professionals and adults. But there is uncertainty around whether further growth in China is even possible.
"We need to know, with much more confidence, that undergraduate education could work there," Towers said. "We're being cautious in the areas we need to be, but it's clear that we need to be in China."
***
For better or worse, American universities are adapting to their current environment. The economy is slow, tuitions are high, and the commodity they offer — an education — is desired in many other countries. It is a reality that has become apparent to The New School.
"It was very easy for universities over the last 20 years to just add more students, increase tuition and solve all of their financial challenges," said President Van Zandt. "That's gone away. You have to figure out how to run what you're doing better, more focused and within your means."
Parsons appears to be only a jumping off point for global activities at The New School, given its brand name recognition. The long-term plan seems to involve other New School divisions, with Lang likely to be next.
"We've already started conversations with other divisions, in terms of if and how they would like to be involved," Lawson said. "You can´t work in higher education and not notice that all the universities are going abroad, but an operation like NYU´s is enormous. Our [expansion] has come from a different place. It wasn´t, 'Let´s go global and figure out where.'"
The possible benefits of having a global chain of schools are many: smoother exchange programs, research opportunities, a more diverse student body, world-wide job placements, and perhaps even the ability for students to complete a degree while hopping around the globe. But cooperative agreements in India and China, in particular, are new to The New School — and their worth and sustainability as  long-term investments remains to be seen.
"The biggest risk is leaping before looking," said Dr. Lane of SUNY Albany. "Many institutions have jumped at the chance to expand their overseas footprint. However, we have yet to see very effective models where the home campus benefits significantly from these global endeavors."
With reporting by Roderic David, Kayla Goggans & Andrea Tsao