At some point in the mid-1970s, it looked like the world of adult film and mainstream cinema would merge, beautifully, into something altogether new and unique. The old studio system was crumbling, which let movies like the X-rated "Midnight Cowboy" sneak in, finding wide audiences (and winning a Best Picture Oscar).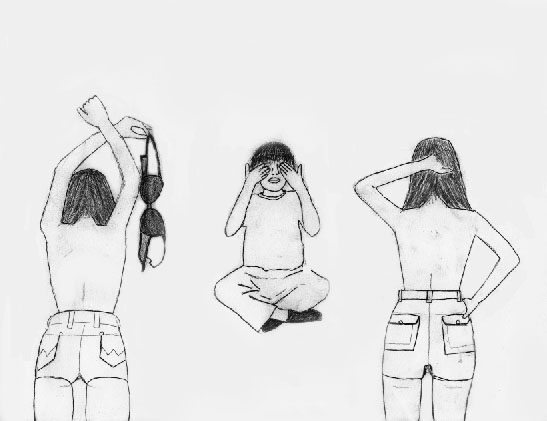 What's more, adult fare like "Behind the Green Door" and "Deep Throat" (both 1972) proved to be crossover sensations, meriting widescreen media attention and serious critical consideration. Both industries — Hollywood and  the Times Square porn hub — seemed headed towards a nexus point wherein frank depictions of sexuality would be commonplace in your local neighborhood two-screen. Of course, that didn't happen — the twin juggernauts of "Jaws" (1975) and "Star Wars" (1977) rocketed things in the opposite direction, and multi-screen powerhouses replaced mom-and-pop bijous. Everything now is oversized and bland and marketed towards 13-year-old boys, to the point that this summer the "Battleship" movie is coming out — yes, it's based on the board game where you insert colored pegs into plastic aircraft carriers. Its budget reportedly eclipsed $250 million.
I thought about all of this while attending a recent screening of "Project X", a raunchy high school "found footage" movie produced by "The Hangover" mastermind Todd Phillips about the most outrageous party ever. At one point, a horny nerd posts a "Nude Girls Only" sign outside the pool. The nerds are amazed — of course — when girls start disrobing before swimming. But they only take off their tops. "That's not nude, that's topless!" I wanted to scream, which of course would have been highly unprofessional and pretty awkward.
My point being: topless girls skinny dipping is what Hollywood thinks is genuinely "outrageous" or "taboo." Except it's not. It's completely fucking lame. Especially in 2012.
If anything, pornography is even more mainstream now than it was in the 1970s, thanks in large part to the Internet, which allows an unlimited supply of smut to anyone with a high-speed Internet connection and a healthy curiosity about what gross things can be done to the human body. The environment should be ripe for a melding of the two worlds. Except that it's not.
This past fall, the critical and festival darling "Shame" was slapped with an NC-17, in large part because its star, Michael Fassbender (Magneto from the recent "X-Men: First Class"), walked around his apartment naked. If there's one thing that will earn you scorn from the judicious Motion Picture Association of America (a shadowy cabal that decides what films are rated), it's a penis. What this meant for "Shame," which wasn't in the least bit pornographic but instead investigated the very sad life of a depressive sex addict, was commercial suicide. Even though the NC-17 was developed as an acceptable, stigma-free alternative to the dreaded X-rating, there are whole theater chains that will refuse to book NC-17-rated films and papers that won't run ads for NC-17-rated films. In other words: you can push the envelope, but you'll pay for it, big time.
(We'll sidestep the issue of graphic violence freely passing with R or PG-13 ratings. The MPAA has always had a bigger problem with two people expressing physical love for each other than, say, Christina Hendricks' head being dynamited apart in the comfortably R-rated "Drive." That's a discussion for another time and an exceptionally large pot of coffee.)
The only way to change Hollywood's thinking is by testing the boundaries little by little, until the line between pornography and Hollywood becomes indistinguishably blurry. Instead of mere topless-ness, full frontal (for both sexes) should be commonplace. (I have a theory that post-millennial grooming habits have somehow discouraged full frontal; that the MPAA is even less happy with shaved genitals than they are with a full bush. This has been substantiated at least once, when the makers of the Keanu Reeves/Al Pacino vehicle "The Devil's Advocate" had to digitally add pubic hair to avoid an NC-17 rating. Yes, I'm serious). This new frankness is the first step towards a freer cinema, one that will encourage actual adults to attend the movies, instead of teenage boys looking for their newest superhero fix (those same teenage boys could probably show you things that would melt your mind — just give them an iPhone and fifteen seconds of your time). So yes, what I'm advocating is more sexual permissiveness in cinema, one penis at a time. These penises could lead to a cinematic revolution. At the very least it would mean that "naked" will no longer simply mean "topless."

Drew Taylor was honorably discharged from Eugene Lang College in the summer of 2010. After a fruitful walkabout, where he discovered his spirit animal was a marmoset with a cocaine problem, he decided to tough it as a freelance journalist. He currently writes for Indiewire's "The Playlist" blog and conducts embarrassing celebrity interviews for MTV International.(Next time you're in Peru, check him out.) He can be stalked at www.twitter.com/DrewTailored.