Roughly a dozen Cooper Union students have occupied the top floor of the school's Foundation Building, as part of a "Day of Action" against the Cooper administration's handling of the institution's increasingly precarious financial situation.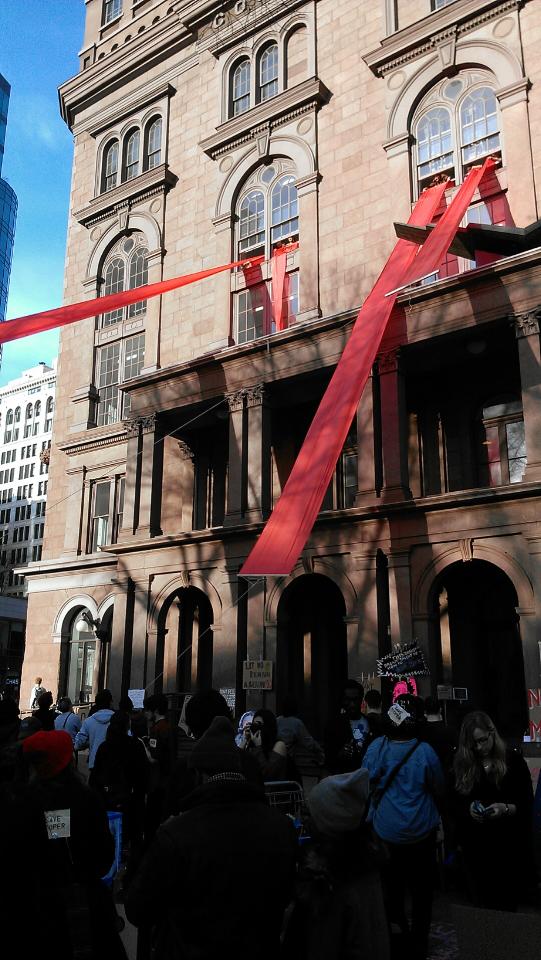 Students for a Free Cooper Union, a group of student activists who are calling for the preservation of the school's mission of tuition-free education, have locked themselves into the Peter Cooper Suite on the eighth floor of the building. According to a statement by the group, the occupation is "in response to to the lack of transparency and accountability that has plagued this institution for decades and now threatens the college's mission of free education."
The students claim that they will hold the space until the Cooper Union administration meets a series of demands, including a public commitment that the school will pursue no new tuition increases, structural changes to the board of trustees and the school's governance structures, and the removal of President Jamshed Bharucha.
Cooper Union senior Victoria Sobel, one of the students occupying the space, told the Free Press that the group is not open to negotiating their demands with the administration. "This is a principled occupation, and we're prepared to stay as long as necessary," Sobel said.
Occupiers have blocked the entrance to the space with a wood and steel barricade, and have hung a red banner reading "Free Education to All" from the windows. Building maintenance attempted to drill and saw through the barricade earlier in the afternoon, but stopped after occupiers made clear that they were pressed up against the barricade and risking bodily harm.
Students for a Free Cooper Union spokesperson Audrey Snyder told the Free Press that the group had yet to hear from the administration regarding its response to the occupation, but was aware that Bharucha and other administrators had gathered at the president's residence, the Stuyvesant-Fish House, to hold an emergency meeting regarding the school's course of action.
Jolene Travis, Cooper Union's assistant director of public affairs and media relations, told the Free Press that the administration was "still assessing the situation."