Students of The Cooper Union for the Advancement of Science and Art are holding a "Day of Action" today, in protest against plans by President Jamshed Bharucha and the board of trustees to begin charging tuition for new graduate and expanded continuing education programs this fall.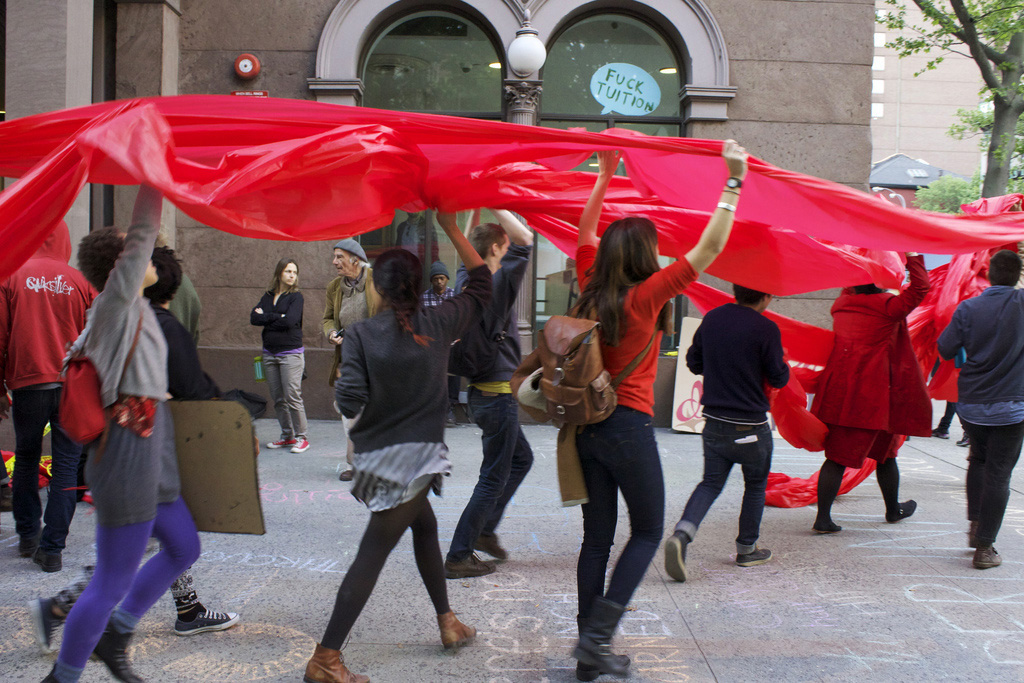 The day's events will include "Free University" classes open to the public in Peter Cooper Park, a "Summit on Debt and Education" in the school's Great Hall, and numerous other events held in protest of what student activists see as the administration's violation of Cooper Union's founding principles.
Founded on namesake Peter Cooper's belief that education should be available to all willing and qualified students regardless of their social status, Cooper Union has historically provided each admitted student with a "full tuition scholarship" since opening in 1859.
Since 2011, however, the school's financial situation has grown increasingly dire, leading the administration to begin charging tuition for select programs for the first time ever.  The Cooper Union Revenue Task Force, assembled by Bharucha, blamed the school's predicament on an "underperforming investment portfolio during the 2008-2009 financial crisis, a drop in donations, and projected operating expense reductions [that were] not achieved."
Student activists speculate that the administration's mishandling of the school's endowment, which exceeds $600 million, is to blame — as well as the construction of a $111 million building at 41 Cooper Square, which opened in 2009. Cooper Union financed the building with a $175 million loan from Metropolitan Life, which holds an annual interest payment of $10.3 million, according to the school's website.
"The board [messed] up," said Jake Lee, an architecture student in his last year at Cooper Union. "They couldn't hold themselves accountable and now we're being punished. [41 Cooper Square] was built so they could have a nice photo on the website."
Cooper Union's "reinvention" as a tuition-charging institution, according the the Revenue Task Force, stems from the school's need to find additional annual income of $16 million — money that cannot be saved through administrative cost reductions alone.
Student activists hope the "Day of Action" will send a message to the Cooper Union administration that further tuition increases are not an option for the school.
"No one is doing this for themselves," Lee said. "Everyone here has their tuition guaranteed. We are doing this to preserve this school as a bastion of classless democracy for future students."