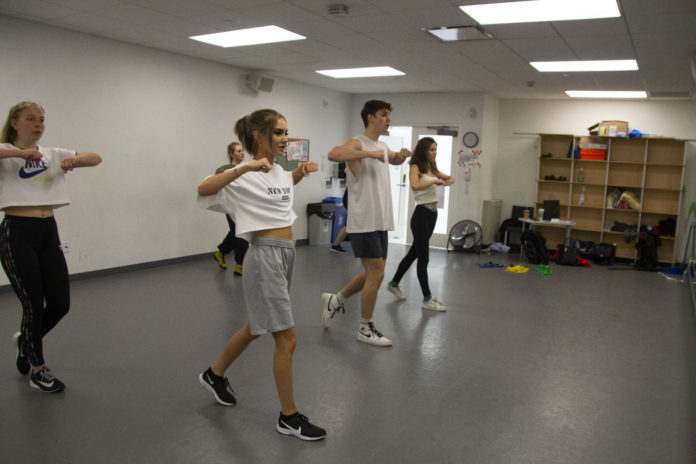 This article appears in our November print issue. You can pick up a copy on newsstands around campus, or at our newsroom in room 520 in the University Center.
There was stomping, clapping and swaying on Oct. 31 as students danced along to the vibrant beats of Lizzo and Missy Elliott's "Tempo" as part of their cheer practice in the fitness center at L2 of the University Center.
At a school where team sports are few and far between, a new cheer squad hopes to boost school spirit. The New School Student Leadership and Involvement (SLI) announced on their Instagram page the arrival of the university's first known cheerleading team, The New School Cheer Squad, on Oct. 8.
The New School Cheer Squad was created by three students: Juliette Fann, a second-year undecided student at Lang, Kate Justin, a third-year strategic design and management major, and Keaton Bullen, a third-year interior design major.
"Juliette and I were talking about how in high school we wanted to be cheerleaders, but both our moms were a little [too] conservative for that," Justin said. "Then we told Keaton about it and he was his high school's cheer squad choreographer. When it all came together, we realized we could really do it."
Fann, Justin and Bullen proposed the idea to SLI and were approved within a few days the club.
"It is my understanding that this is the first New School Cheer Squad," said Megan Kielty, director of SLI. "However, The New School has such a vibrant 100 years of history that I can't confirm there wasn't one in the past."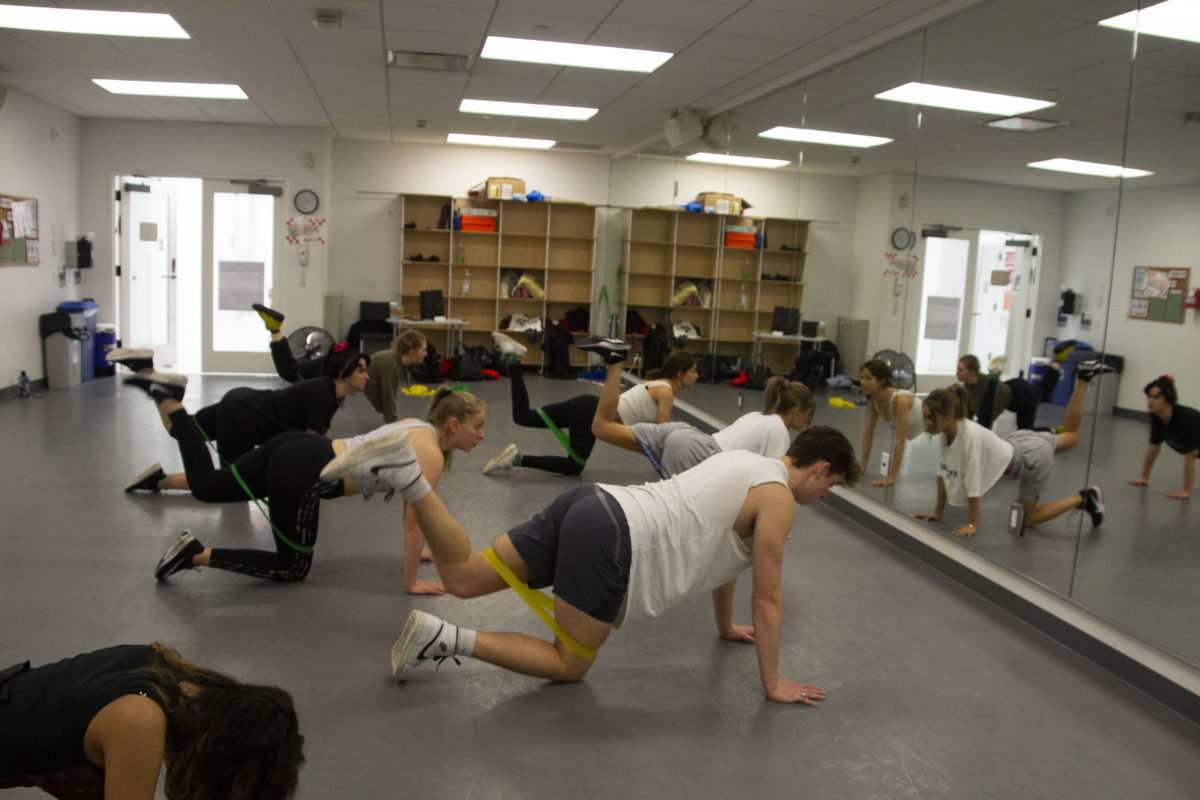 Though The New School is less known for its athletic department, the founders believed the cheer squad could encourage a stronger sense of community within the university. "We thought it'd be fun because we do have some sports that no one knows about," Fann said. "It'd be cool to go to the games and bring some more school spirit. When you go to the school, it's almost a little disconnected and [the cheer squad] would be great for school spirit and to meet new people."
Marissa Martinez, a first-year at Lang, has been joining in the cheer practices since its first day of operation and believes that she has found her sense of community. "It's what I look forward to every week," she said. "It's nice to have other people to work out with you, because otherwise I honestly wouldn't. Also, dancing is really fun; just being part of something as a group with people who love it as much as you do."
The cheer squad practice includes warm-ups, stretches, ab workouts, and stunt choreography. "It usually goes for about an hour," said Bullen, the cheer squad's choreographer. According to the cheer squad's roster, there are about 18 people registered for the team, but others are welcome to join. "Every other week, [we're] pretty much switching off between doing the workouts and little dances," Justin said. "And then we're also going to get a professional stunt coach soon."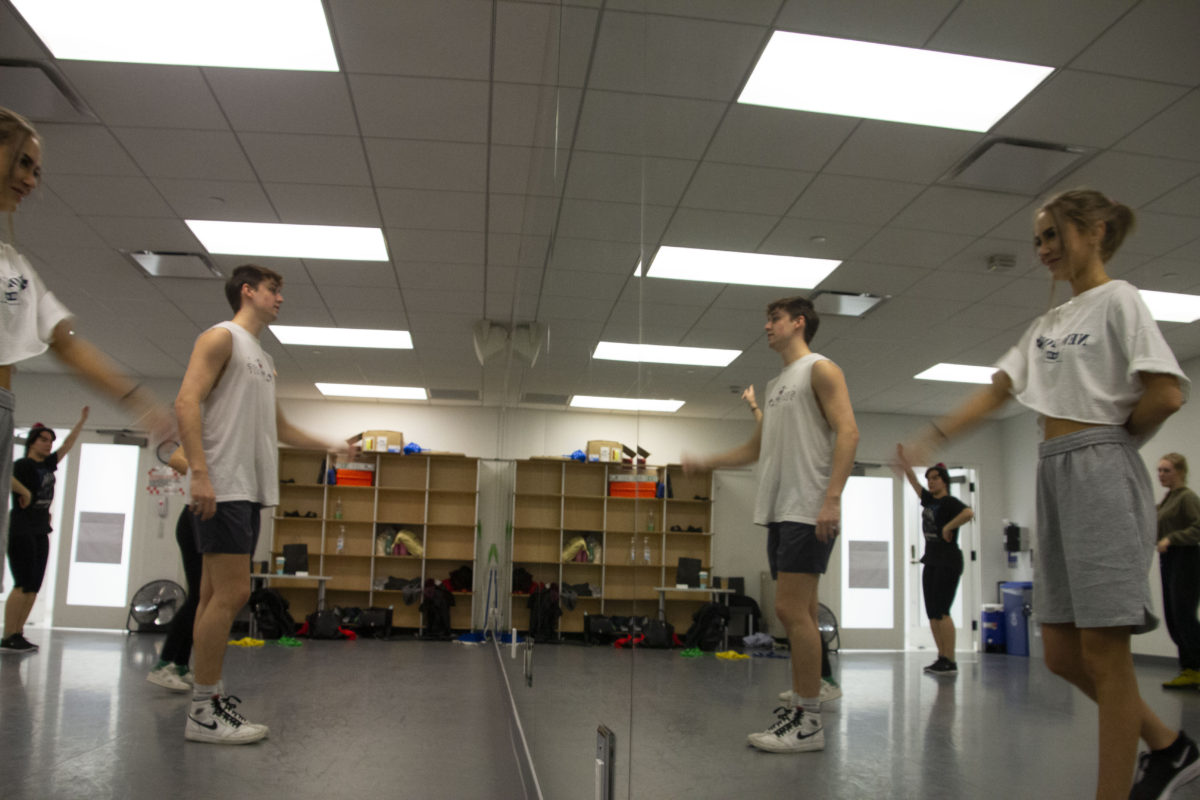 Members of the cheer squad include former high school cheerleaders, as well as students who are newcomers to the practice. The founders of the club encourage newcomers to practice with them and join the team. "We definitely want to create a club that is inclusive of everyone. Any sports, including cheerleading, are involved in exclusivity and we wanted to make something where there are no tryouts," Bullen said. "You could just come, have fun, be a part of it, meet people and not have to stress about if you're good enough or anything."
"I think living or going to this school can be lonely since it's a city college. There's no campus; it is hard to find somewhere to go and talk to people," Justin said. "Know that [we're] going to be nice to you. "The cheer squad is a good place for people to come and say, 'hey, I want to make friends. I want to join them,'" she said.
This semester, The New School Cheer Squad have their weekly practice every Thursday from 2-3 p.m. at the Fitness Center, room L205 of the University Center.