On a trip to Italy before his freshman year of high school, Myles Loftin fell in love with photography. He borrowed his uncle's camera to document this trip. "That trip kind of solidified that photography was what I wanted to do. And then I ended up getting my first camera that Christmas," he said. Around this time, he also started using Tumblr, where he was inspired by the range in subject matter.
Since then, Myles Loftin, a second-year BFA photography student at Parsons School of Design, has been making a name for himself through his photography.
His most well-known project, "Hooded," gained praise from major publications such as Vice, The Huffington Post and BuzzFeed. According to Loftin's website, Hooded "humanizes and decriminalizes the societal image of black boys and black men dressed in hoodies."
"I decided that I wanted to counteract these misrepresentations by creating my own more positive photographs," Loftin said of the photographs depicting smiling, affectionate black teens clad in bright colors.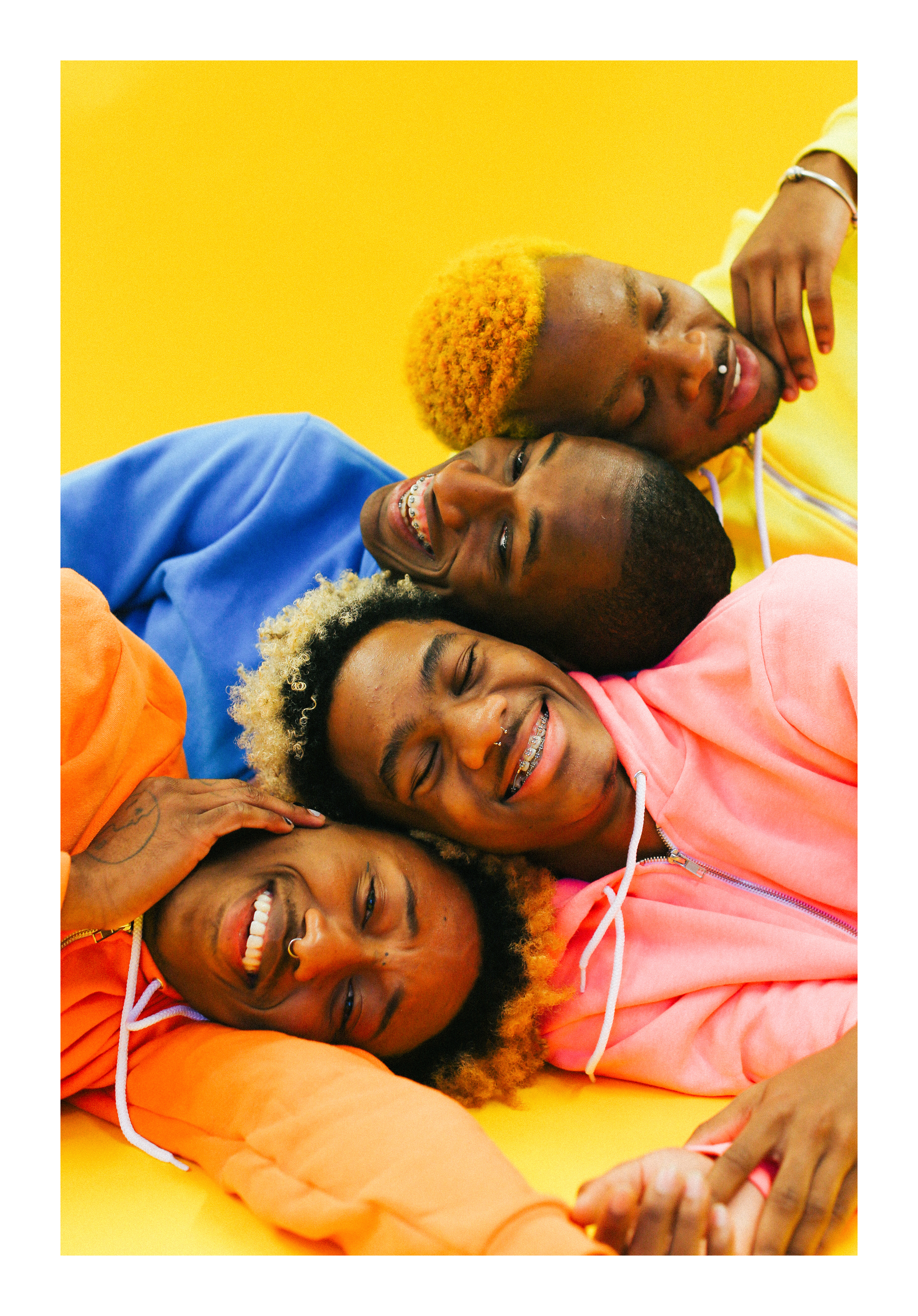 "I plan to continue creating projects like this because I value photography's ability to transcend language, and to really get to the core of complex social issues. Photos have the power to create a feeling of empathy between viewer and subject," he said.
Loftin grew up in Accokeek, a small Maryland town of roughly 10,000 people, with his parents and younger sister. His dad works with managing cable companies, while his mom is employed by the federal government. According to Loftin, they both inspired his artistic pursuits. His father exposed him to a lot of music. "He keeps up with the new music and he's actually introduced me to a lot of the artists I listen to now," Loftin said. He also noted that his mom loves to style hair, and that if she weren't working for the government, she would be doing that.
"I first started with Tumblr because my older cousin had been using it and she made me create an account. That's probably what began my interest and eventual obsession with photography. I think I was really drawn to the fantasy created by certain photographs." he added. "I made my Instagram shortly after starting Tumblr and I used my sister's iPod to begin experimenting with self-portraiture," he said.
Loftin said he chose Parsons because of the scholarships he received from the university, the school's ranking, and the facilities. "Another reason I chose Parsons is because it's part of The New School and I knew I'd be interacting with people who are interested in different things than me, not just art, and I'd be able to take [liberal arts] courses that I could implement into my art," Loftin said.
His senior year was also a turning point for him in terms of developing his photography. By that time, Loftin had developed friendships with people online and began to realize that he had an audience of people interested in his work. From there, Loftin participated in a few group shows that his friend Anisa McGowan co-curated, joined the Art Hoe Collective, and worked as a curator for their Photography/Film section.
"I'm so thankful for social media because I know for sure I wouldn't have been able to get to where I am, in the time I've gotten here, without it," he said. Loftin also became a contributor for Rookie Magazine and was covered in Oyster Magazine. "I was getting so many different amazing opportunities because of social media and networking," he added.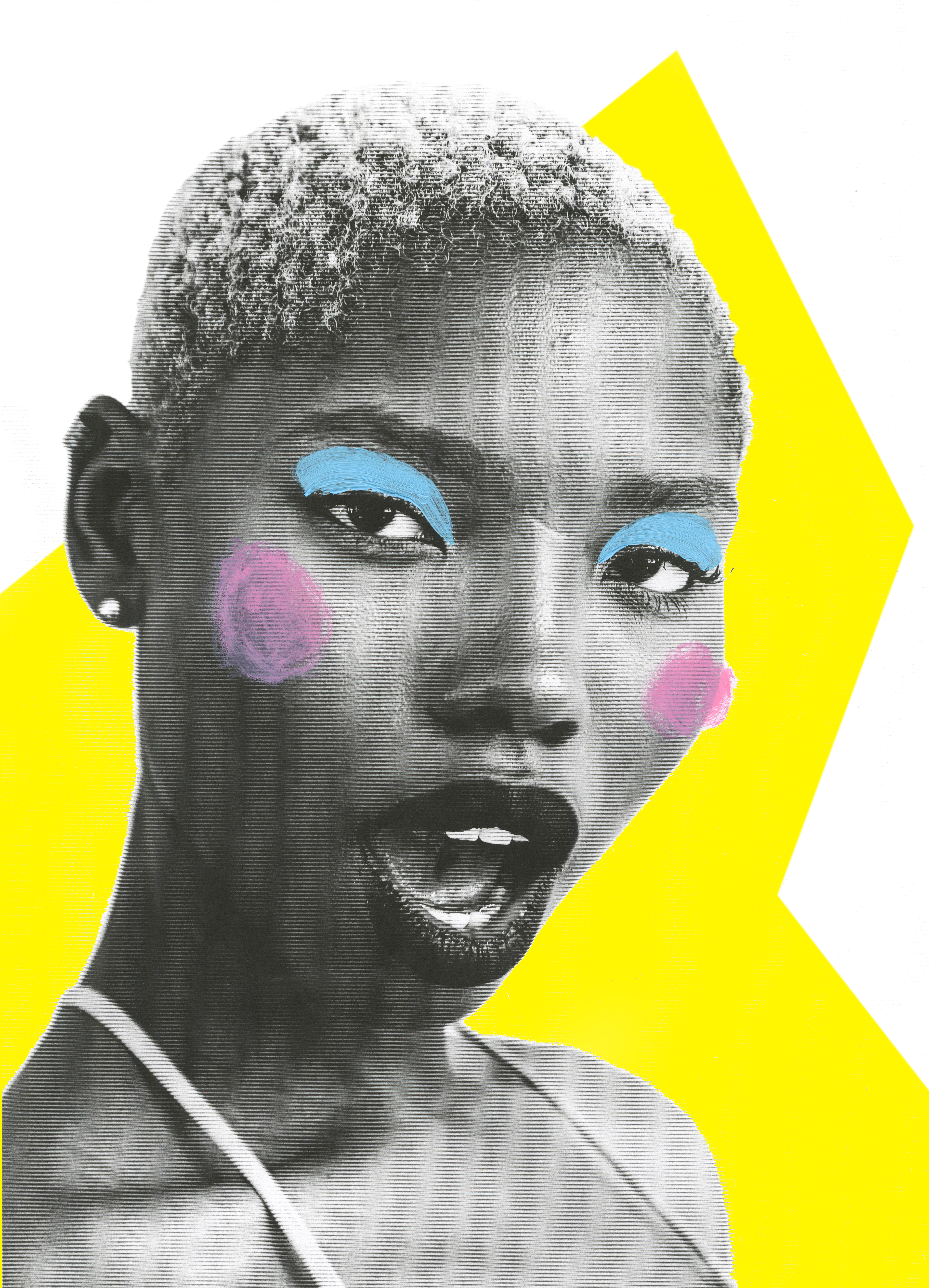 While Loftin has used social media to his advantage, he values offline communication just as much.
For Loftin, peer reviews and constructive feedback are an integral part of developing as an artist. "I hate when I present a piece of work and nobody has anything to say," he said, recalling an instance where he presented "Hooded" to the class and received little feedback from peers. "It's very helpful for artists to understand how different people interpret their work, so I just hate when it's complete silence," Loftin said.
Hooded was created as an assignment for Professor Gigi Pollo's "Time" class during Loftin's first semester in Parsons. "Myles is, I would say, an old soul. He's very responsible and mature for his age. From the beginning, he was one of the most engaged students. He was always doing his readings, and always participating, and always adding relevant comments," Pollo said.
"He works so hard. I know it wasn't only in my class, he is a very consistent person," Pollo said.
In the future, Loftin sees himself shooting editorials and portraits for magazines. He also plans to continue creating projects like Hooded that have social impact, and finding a way to show his work in galleries. "I don't know. I don't want to limit myself," he said.
Chella Man is a second year BA/BFA student studying at Lang and Parsons, as well as Loftin's friend and collaborator. "I admire his drive and ambition as such a young artist. He knows what he wants and will get it," said Man. Loftin and Chella have collaborated on documenting Man's artwork as well as his journey on testosterone to appear more masculine. "[Myles is] a quirky dude. Always has good tunes on blast and gets in the zone very easily," he added.
In terms of taking the next step, Loftin has been pushing himself to get involved with new projects. He recently finished a project for Polaroid Originals with Ryan McGinley. In early December, McGinley selected five emerging artists. The photographers shot Polaroid portraits for an exhibition at Chesterfield Gallery in the Lower East Side. Paper Mag praised the artists in stating that their work is "transforming the practice for today's world," while Office Magazine referred to them as "industry greats."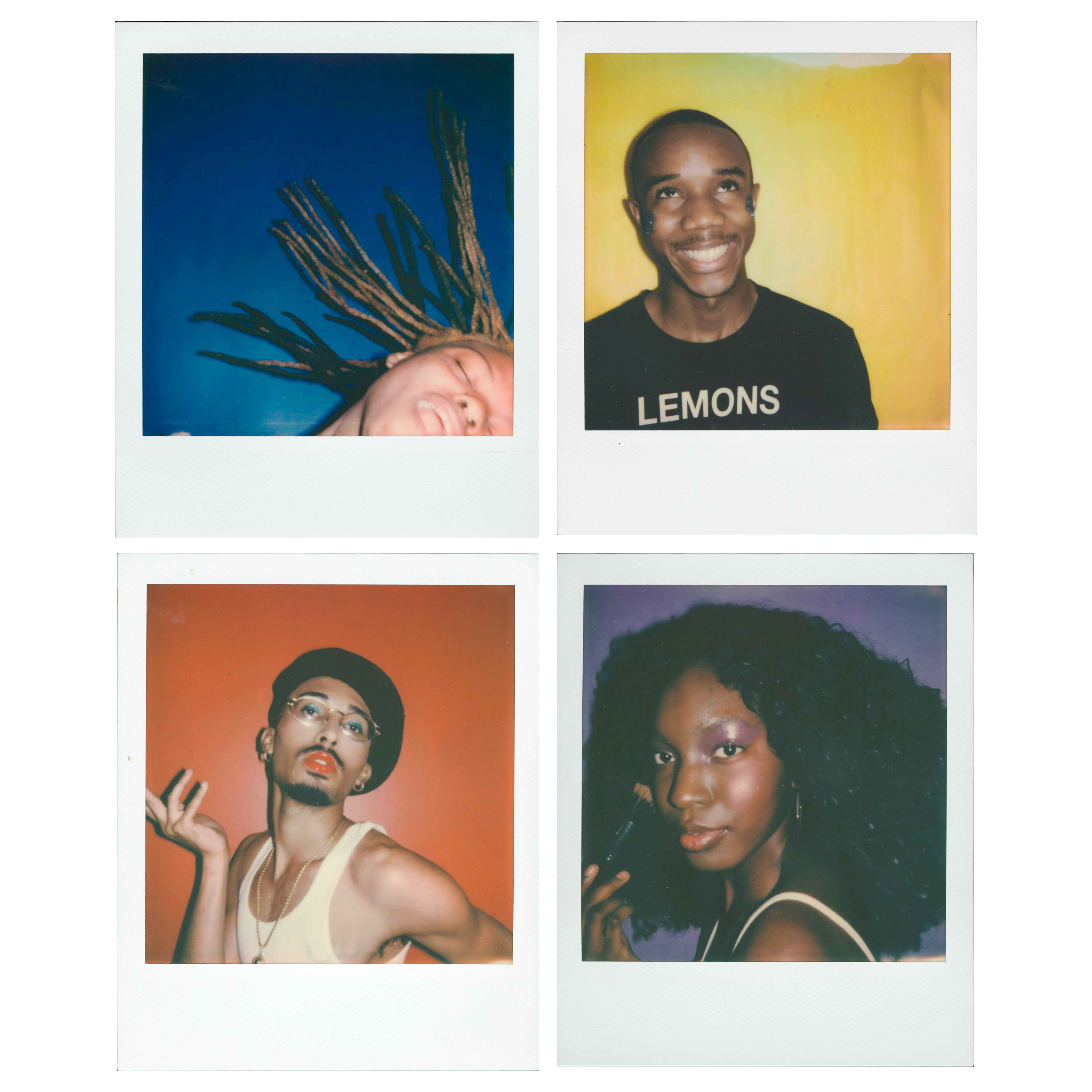 With 23.6k followers on Instagram and nearly 10k followers on Twitter, Loftin continues to build and work on different projects. He recently did a sneaker diary for a new Zappos project called The_ONES. He is also shooting promotional content for CHNGE, a charity-driven streetwear brand. "I'm also shooting some content soon for the gay dating app Hornet in order to help them diversify their promotional imagery," Loftin said. Most recently, Loftin became a contributor for Condé Nast's new LGBTQ Publication, Them. "I hope that readers and non-readers will appreciate, understand and potentially connect with the nuanced representations of LGBTQIAGNC+ culture," Loftin said in an interview with Man Repeller.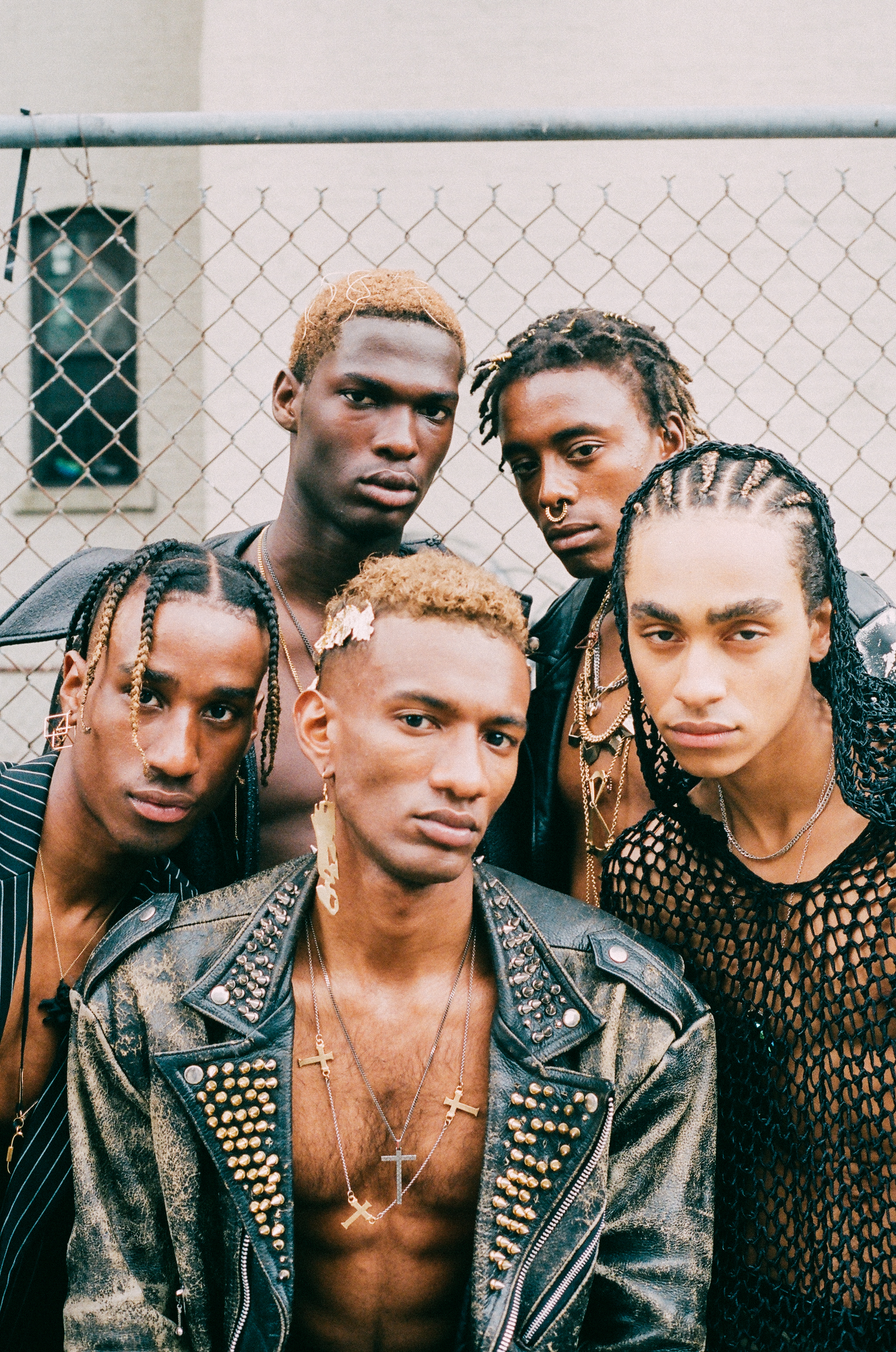 In addition to always coming up with ideas for personal projects. Loftin said he plans to do more freelance work, though finding freelance work that pays can be a struggle. "I'm starting to realize that what I'm doing is worth money and it's worth people's attention. So I'm just starting to appreciate that more. [I'm] understanding that and becoming more confident and demanding certain things because of the fact that I know my value and the value of my work," said Loftin, whose Twitter name is currently "IS THERE A BUDGET?"
Loftin said that it can be difficult to balance so many assignments and projects at a time. "I recently turned away a shoot with a pretty well-known company because I had class on the day that the shoot was scheduled, and I couldn't miss it because I would have failed the course. It's only happened a few times, but I do fear that as I continue in my artistic career that it will happen more often," he said. Despite his early success, Loftin said that school is still worth his time, as it shapes him into a better artist.
"One lesson that I've learned from Parsons is it's important to know why you're doing what you're doing and what you want your art to say, and how you want it to affect people," Loftin said.
---
Additional reporting by Anna Del Savio / Photo by Orlando Mendiola