The 9th floor of 6 E 16th Street is home to a division of The New School called the Institute for Retired Professionals. Among the students moving in and out of classrooms, many are noticeably older, and are in fact, retired adults. According to the IRP's "frequently asked questions," the average age of a student is 71, and ages range from early 50's to 90's. Since 1962, these students have been immersed in roundtable discussions and teaching their own classes. While non-degree seeking students can take classes led by New School instructors through Open Campus, classes at the Institute for Retired Professionals are peer-taught.
Doris Wallace, 73, is a native New Yorker and has been a member of the IRP for 13 years. Wallace, now retired, taught history in the New York public school system. She has led study groups in cabaret music, documentary film and American foreign policy. Wallace said that because the curriculum is student-driven, participants are passionate and curious about the study group's topic. "This whole idea of this peer learning is that everybody that's there has something to contribute," Wallace said.
Through the IRP, more than 300 students each year are able to draw from each other's experiences and apply them to in-class discussions, workshops and readings. Members can propose topics to cover in future terms.
Some study groups that were lead in the Fall semester included: Cheatin' Hearts: Aadultery in Literature, Manhood: What's Up With Men?, Shooting Stars: The Hollywood Renaissance and The Bauhaus: Think Tank of Modernism.
Donald Ray, 70, is originally from Los Angeles but currently lives in Westchester, NY. Six years ago, when he retired from being a college librarian, he promised himself two things: he would become a writing tutor at a school and he'd join a program like IRP. He was able to successfully attain both — Ray has has been a member of IRP since retirement and is a part-time writing tutor for NYU students. Ray is particularly passionate about leading a study group with other students. For Ray, the initial appeal of teaching or learning in a study group was a lack of knowledge of the subject. "A lot of people say that they deliberately decide to do something which they've always wondered about and they never had time to give it proper attention, so they spend months studying and then they'll do a class," he said. He is currently co-leading a class, Psych-Philosophy: The Novels of Irving Yalom, with two other members. In the course catalog, the main themes of the novels they read include: "the drive to be free, the fear of isolation and death, and the hunger for meaning."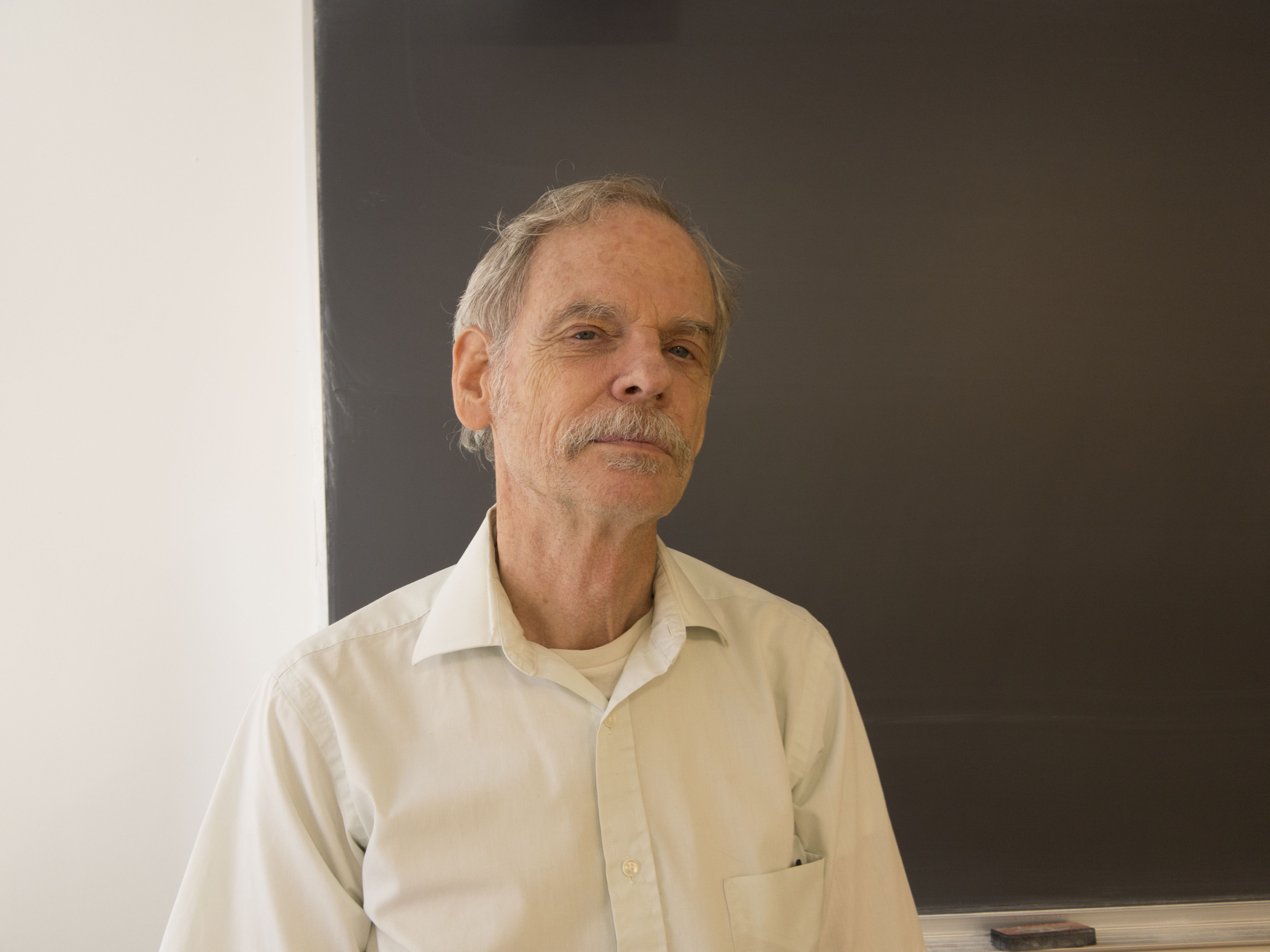 For the current academic year, the membership fee is $1,054, or $665 for one semester. Members can register for as many as three study groups per semester and one regular New School course at half price. The admissions process for the IRP includes a written application and an interview.
Eileen Brener, 82, is a retired lawyer who realized she wanted a change of scenery after leaving her home in the aftermath of Hurricane Katrina. "I decided the ideal life would be to live in New York and go to the opera every day. And so I decided, why not? And so I bought a book on living in New York, and the IRP was listed in there, so I called them and they said, 'Well, where are you?'" Brener said. She came to apply and moved to New York after being accepted to the program. She said that the study groups are "like college classes without any papers or without any tests."
Mary Houts, 80, moved from Pennsylvania to join IRP with her husband. Before retirement, Houts was a museum educator and administrator. She had heard about programs similar to IRP from her friends but it wasn't until they made the move to New York that she was able to apply and join. "I had always said if we lived someplace where there was such a thing, we would join," she said. "We looked up The New School, one which is the oldest and people say the best. We were just delighted and applied and got in, and have been very happy ever since."
Brener and Houts are currently in a study group called "Salons: Private Conversations, Public Influence," which discusses French salons from the 17th century to American Salons from the 20th century. "The course material is these women who had great wealth and intelligence and beauty," Brener said. "People were supposed to come at a certain time to their home and discuss intellectual topics. It's really interesting. A lot like the IRP." Similarly, Houts said, "The level of interest and experience and intelligence among the people who are in the class is wonderfully interesting, always. And inspiring, really."
In addition to having weekly class meetings, students also take trips to art shows, lectures and readings. Ray, from Westchester, said that the IRP has its own special interest groups, where people attend other shows or exhibits to discuss afterwards. "Some people are pretty ingenious about finding the social possibilities that extend from the basic structure of study groups," Ray said.
Students also have the chance to write and create for their online publication, Voices. The publication features everything from prose and poetry to visual arts. In Fall 2015, Wallace's photograph, "The Red Shoes," was published in Voices.
Wallace said that an important part of being in IRP is participating in its various committees. She is chair of a diversity committee whose goal is "to try and diversify the IRP, to reflect New York City's population," according to Wallace. Brener has been a part of the IRP for the past thirteen years and said that the diversity changes have been slow. Tamara Oyola-Santiago, who works in Wellness and Health Promotion at The New School, said that the most recent microaggression and Safe Zone workshops were the first time IRP members participated.
Of those interviewed, IRP members all shared their excitement about being in a classroom with colleagues from varying backgrounds. "You meet everyone here. Everybody brings such a wealth of experience to the class. It's fun," said Brener.
Elizabeth Weinmann, director of the IRP, said that members are more active compared to when they were working full-time. "Many of us engage in more physical activity than we could when we were working in such high pressure careers that allowed little time for health or philanthropic pursuits," Weinmann said. Plus, she added, "higher education is much more satisfying as a career than when I was marketing soap and cereal."
IRP has partnered with various programs to expand its accessibility to members and integrate more with the wider New School community. The Virtual Senior Center Partnership allows homebound seniors to participate in discussions moderated by IRP members. IRP has also produced the Fridays@One Lecture Series, where they sponsor a variety of guests discussing topics such as living with Alzheimer's, Financial Abuse of the Elderly and Eleanor Roosevelt.
IRP is an opportunity that has allowed members like Ray to connect to the larger university community. "There's actually an usual amount of structure so it's actually more like being in a college again which is great, because I love that," Ray said.
---
Photos by Margaux Temmerman and Anna Del Savio / Additional reporting by Anna Del Savio