An earlier version of this article misstated Athena Rigas' background. Rigas is a first-generation American, not a fourth-generation American.
Students, faculty and guests maneuvered their way through the Parsons Fine Arts MFA and BFA Open Studios last Thursday, viewing and discussing students' work. On display were pieces students had been working on throughout the semester, ranging from video, to sculpture, to embroidery.
In addition to celebrating students, Open Studios serves as "a crucial professional-practice opportunity for young artists to speak about their artwork and process with individuals outside the Parsons and New School community," said Simone Douglas, director of the fine arts MFA program.
In the MFA two-year cross-disciplinary program, students work to develop their art in "formal, intellectual, or conceptual dimensions," according to the program website. Similarly, BFA students develop traditional art techniques and the conceptual frameworks to "translate concepts into expression."
Alonso Cartú, MFA, is an artist from Mexico whose main piece consisted of 43 clay urns with blocks of ice suspended above. Throughout the three hours in which the exhibition took place, the melting blocks of ice dripped onto the unfired urns, gradually altering their shapes. "I started working with this particular case where 43 missing students disappeared in Mexico," said Cartú. With this altar to missing bodies, Cartú wants it to appear almost as if we, as the audience, are weeping over them, expressing our empathy. His other works on display were outlines of gold guns, also related to violence in Mexico, as well as in the United States.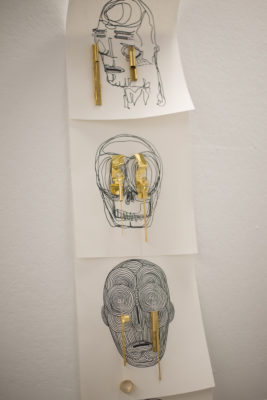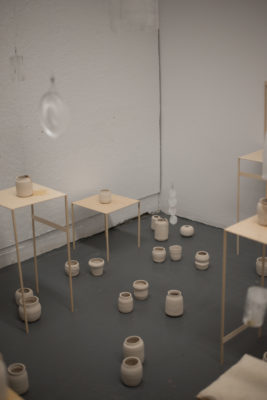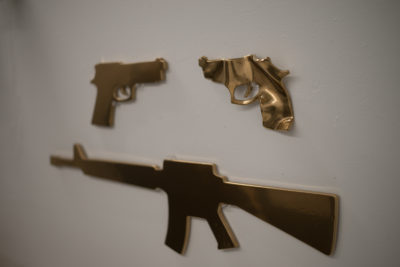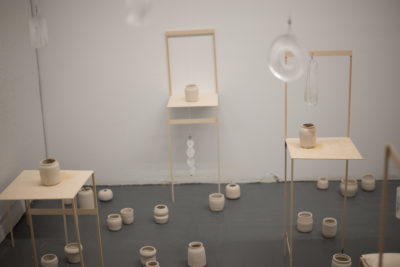 As a first-generation American with cultural roots in Greece, Athena Rigas, BFA, creates art that is heavily influenced by the contrast between her "very traditional upbringing versus [her] very contemporary life," she said. The playful qualities of her art are also a result of her childhood. "There was nothing to smile about for the first 20 years of my life, so I was like 'I can just put this stick in and, like, paint chickens,'" she said. Rigas' main piece, a video installation centered around a blow-up sex doll, functioned to bring a private object out into the public. With people carrying the doll around the city, a variety of mixed emotions crossed different bystanders' faces. "It was kind of like a social experiment to see how people react to it, you know? You have little boys grabbing her and hitting her cause she's not wearing clothes. And then you have some people that are giving her very loving, genuine gestures." Rigas' art is shaped by her experiences being raised within the context of a large city. "Growing up in New York, you're always in public so you have to create [your own] private spaces," she said.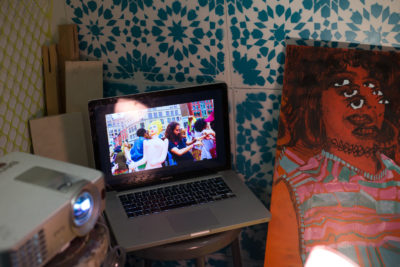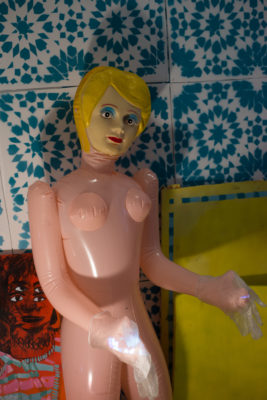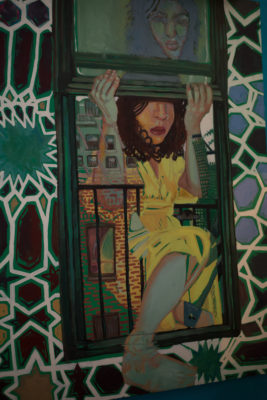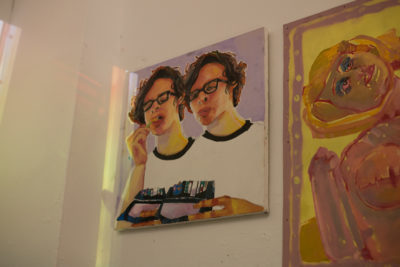 Victoria Tushnova, BFA, whose work has focused on crime for the past three years, was influenced by mystery and unsolved cases. Inspired by cold case victims and serial killers, Tushnova was motivated by crime shows on television and emphasized the abnormal psychology of criminals as a driving force for her works. "I'm really interested in why do humans come out doing the things that they do. [Serial killers] seem like they're deemed as animals or rejects of society, but they're also part of society," she said. "The sexism and the adversity of how investigation gets pursued really inspires me," she added, arguing that there are different assumptions made about male and female victims. Her favorite piece within her collection was a portrait of Etan Patz, a 6-year-old boy who went missing in Manhattan in 1979. Tushnova was working on the portrait when the case started re-appearing in the news. "It really freaked me out, but I guess it kind of pushed me to finish him," she said.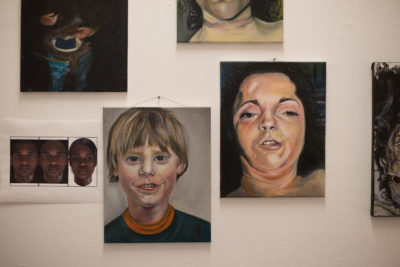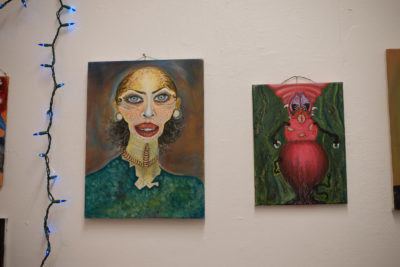 Scott Walker, BFA, grew up watching his mother and grandmother embroider, but didn't explore the medium until two years ago. Embroidery "was something that a lot of women in my family did, and those were the people I really identified with," Walker said. Walker argued that so-called "crafts," like embroidery, have always been "interesting and creative." They have the potential to be "just as conceptually rich as painting or anything else that we see in museums," he said. His work uses embroidery as a metaphor for the "unappreciated labor" of women and femme people. Using embroidery as a medium led Walker to a stronger emphasis on bodies and figures. He wanted to "play with the notion of what a queer body is, or to take an idealized body and subvert it in some way."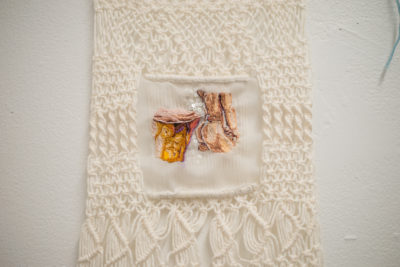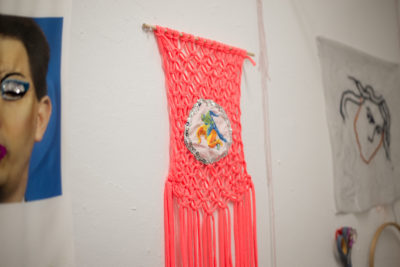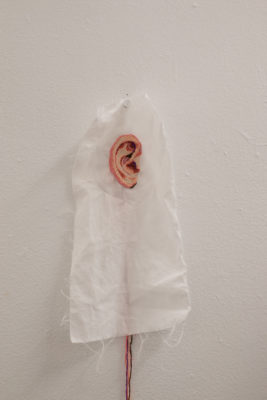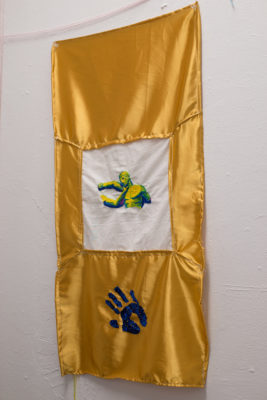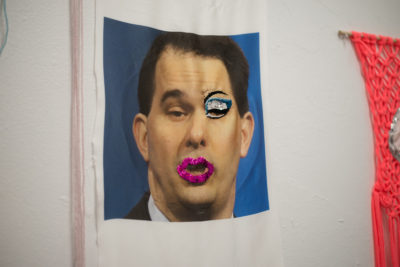 Rebecca Ou, MFA, inspired by her personal research on sexual assault, explored how to exhibit the concept of sexual assault in an abstract way. One piece invited viewers to write down a secret and take a whistle in exchange. The piece aimed to impart the cathartic feeling of sharing a secret, keeping with the theme of sexual assault through the inclusion of rape whistles. "Having other people coming together and… finding comfort within the experience is an important part for me, so then that's why I come to soft textile sculptures that kind of bring comfort," Ou said.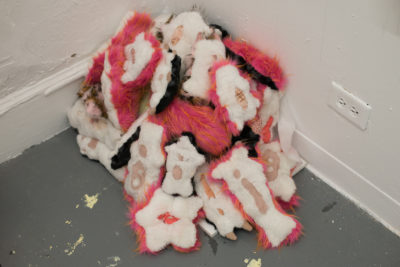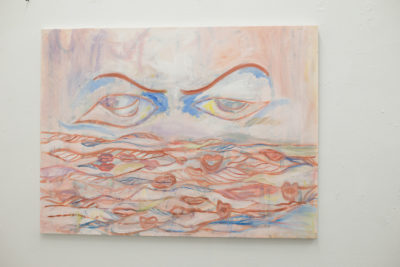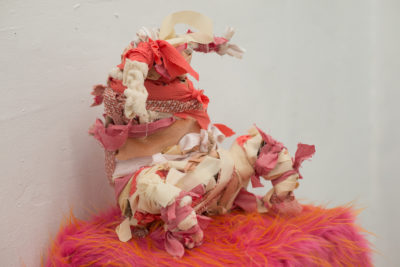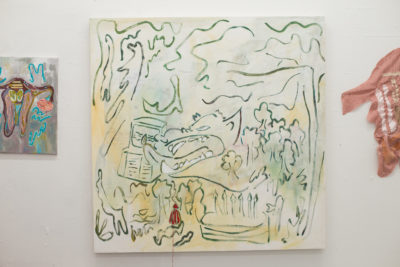 Hanna Margetson-Rushmore, BFA, created minimalist art work through a uniform mark that she repeated through different mediums, pens, thicknesses, sizes, shapes, and tones. The repetition made her work become a meditative act, similar to artist Agnes Martin, who Margetson-Rushmore described as an "inspiration." Margetson-Rushmore had incorporated the distinct mark in her work for the past few years, but only began focusing on it this year. She had recently started to use more material aspects, focusing on texture and three-dimensional implementations. "I kind of see my marks more as a language, a kind of translation of what's in my head that isn't actually physical, and then translating it into a physical form on the page," she said. "It's more a language of emotions, and my specific emotions, but it's not important that you understand that. It's more so for me."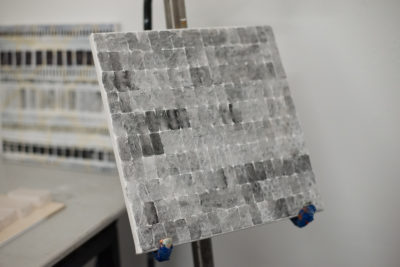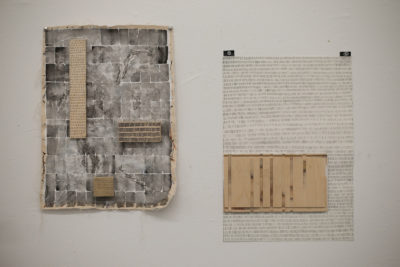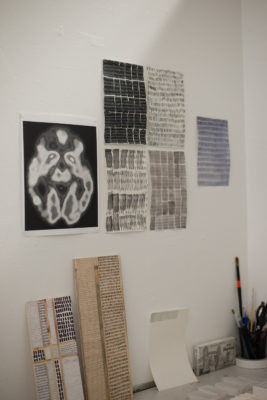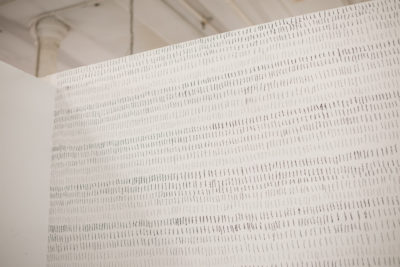 For Mingzhu Yuan (BFA), initial sketches of her recent work provided a distraction from physical pain. Suffering from gastritis, a condition affecting the stomach lining, Yuan found that sketching helped her redirect her attention away from the pain. She later decided to expand on these preliminary sketches. "As my stomach aches I feel like it's telling me something and I should experience [it]. It's a way to learning myself. My body is telling me something," Yuan said. The sculpture, Yuan's first foray into the medium, was inspired by her experience of trying to isolate the source of pain. "When there's pain… I don't know exactly which part is in pain. I just feel myself, like [my] whole body is uncomfortable," she said. Yuan's sculpture, representing the complexity of the human body, served as an opportunity "to learn more about [herself]." Yuan transferred from illustration to fine arts last semester. "I was so lost at the beginning of the semester," she said. Unlike her experience in illustration, "Here we just do whatever we want and we have so much freedom and no [boundaries] at all.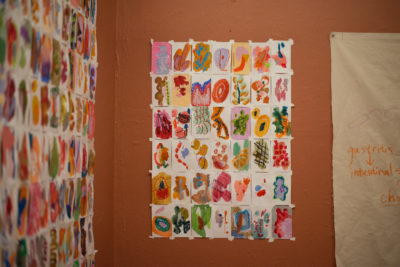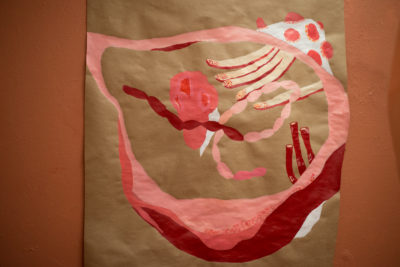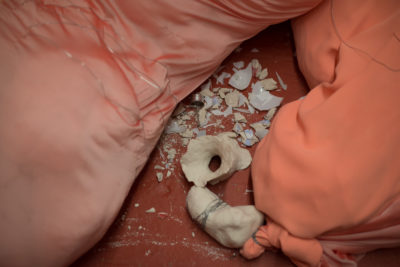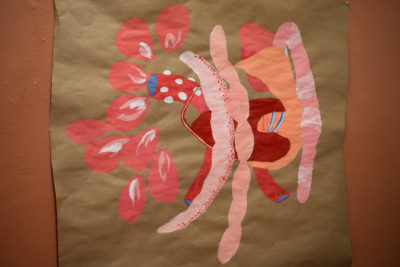 ---
Photos by Anna Del Savio