Administration at The New School is unsure if there will be a "Formation Scholar" selected for the 2018-2019 academic year. An earlier version of the article misstated the school year.
When Beyoncé's "Formation Scholars" program was announced, it was expected to award one scholarship to a student from Parsons, Berklee College of Music, Howard University, and Spelman College. Avery Youngblood, a graduate student in the AAS graphic design program, won the $25,000 prize.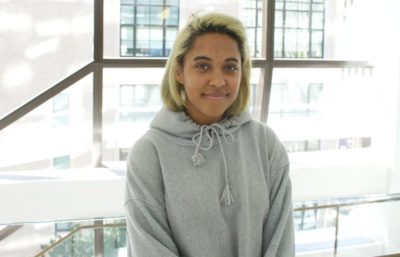 Out of the 125 applicants at Parsons, one winner was chosen and four additional finalists were also announced. Each finalist received a $5,000 scholarship. The decision to award the four finalists additional scholarships was made by Parsons.
"The committee received a competitive pool of applicants whose work was not only aligned with the Formation Scholarship's criteria, but also the Parsons mission and vision," a spokesperson from Parsons said. "Parsons and The New School granted the additional awards to acknowledge the four finalists' work and their value to the institution."
The scholarship application required a portfolio of community activism and a written essay about how Beyonce's newest album, Lemonade, impacted the applicant and their work. The spokesperson from Parsons said the university was impressed by Youngblood's demonstration of excellence in the creative arts.
"Avery has a unique perspective which is also informed by her previous studies in Linguistics and Comparative Studies in Race and Ethnicity at Stanford," the school said. "Through her application materials, Avery expressed herself as a bold, creative and socially engaged woman in the arts, exemplifying what it means to be a Formation Scholar."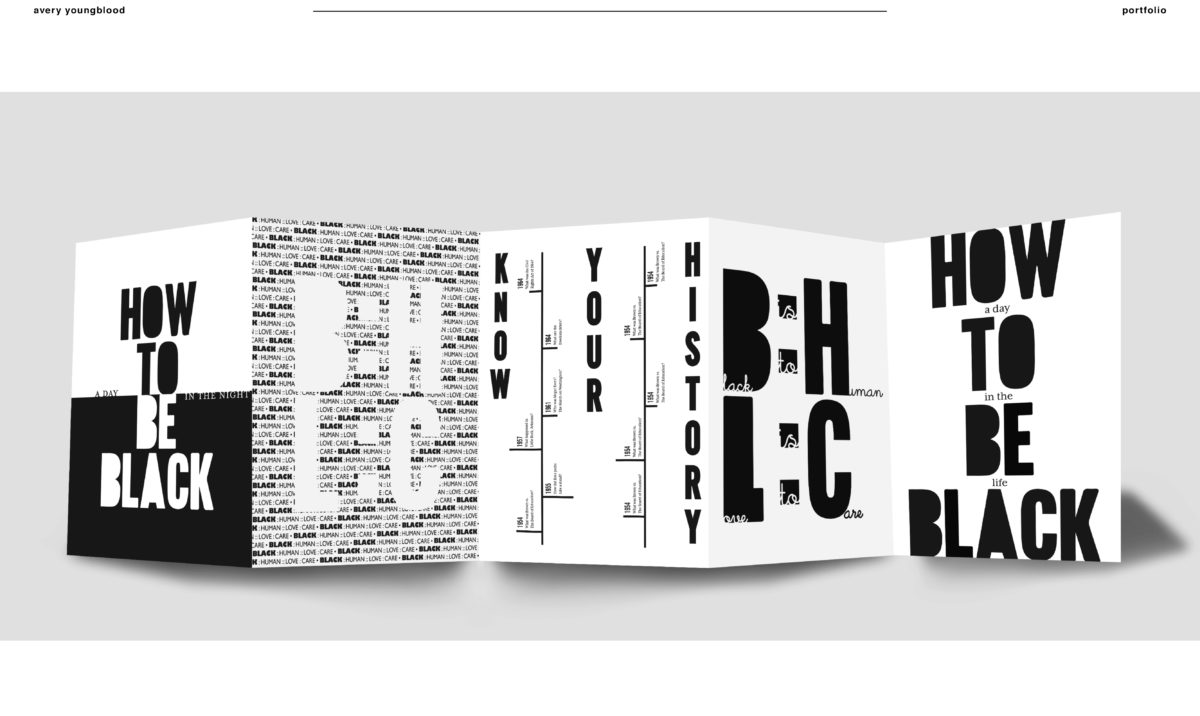 The scholarship was announced during finals last year with a deadline for May 12, right as the semester ended. Youngblood said the timing was perfect for her.
"It was meant to be," Youngblood said. "We had just put together a portfolio, like everything was together. I had a lot of material for the year."
Youngblood, who is from Dallas, Texas, said she threw a Lemonade party at her dorm at Stanford.
"We got a TIDAL subscription and people were amazed," Youngblood said. "We watched it once and then a second time and third time. I remember that and thinking like, 'Wow, I can't believe that you can translate all of these different experiences into something so beautiful.'"
In her essay for the application, Youngblood said that what she took from Lemonade was inspiration and motivation to believe in her own ambitions as a Black woman.  
"In LEMONADE, the message is beyond one's self, it is an artistic piece that spoke to the world, and related to all aspects of life and its adversities. Similar to it, I want my designs to cross boundaries from the self to voicing a perspective from the 'other', a voice often unheard, misunderstood, or misrepresented in the broader social realm."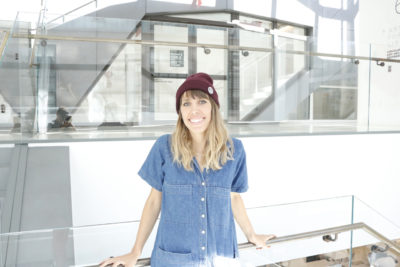 Finalist Caroline Macfarlane, a graduate student studying Design and Urban Ecologies, based her portfolio around work she did with SickKids Hospital, a children's hospital in Toronto. She was inspired to work with the hospital after her brother Blake was diagnosed with leukemia and she transformed his hospital room into a more comforting space by adding art. With SickKids Hospital, she created art parties where kids in the hospital were invited to make small art projects.
"There are albums that just drop at really important moments in your life," Macfarlane said about Lemonade. "I would put on a Beyoncé playlist because I found it was important to have music that was fun and energizing. It would create conversation and helped me create this atmosphere of life affirming energy and coolness too, which I think is not usual for a hospital space."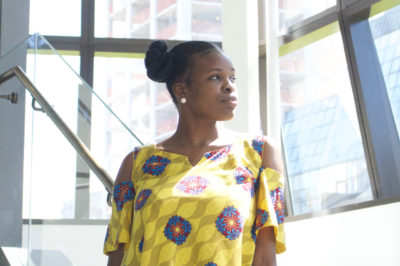 The second finalist, Layo Bright, a graduate student in Fine Arts, said she was focused on believing in the work she was doing.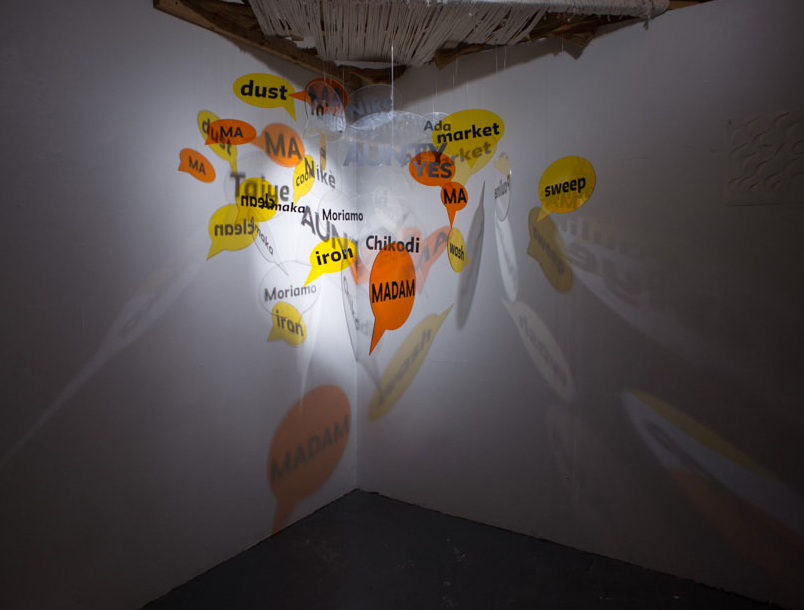 "I think it's really necessary that you kind of have that conviction within yourself," Bright said. "That there's a purpose for which you're doing the work and that it has a meaning.
Originally a lawyer from Nigeria, Bright found inspiration from Lemonade and in the artists Beyoncé collaborated with in the visual album, like fellow Nigerian artist and lawyer Laolu Senbanjo, who did the face and body paint in the "Sorry" video.  
"It was really empowering to see that you can use the arts in a way that really encourages lasting change," Bright said. "And not in this temporal thing that's a fad but actually makes people think differently and makes people notice things that they normally wouldn't. I think that was really great to see over the years how[Beyoncé] utilized that."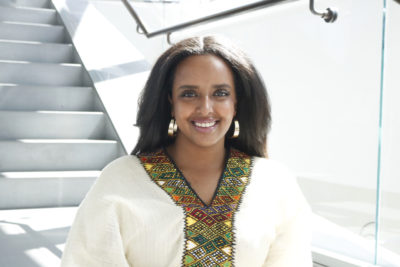 The third finalist, Leah Takele, an MFA Student in Design and Technology, had similar thoughts on the Lemonade album.
"I really appreciated the fact that she went back to her roots," Takele said. "She discussed and showed images of different types of black women. She honored her ancestors as well as honoring her mom and grandmother."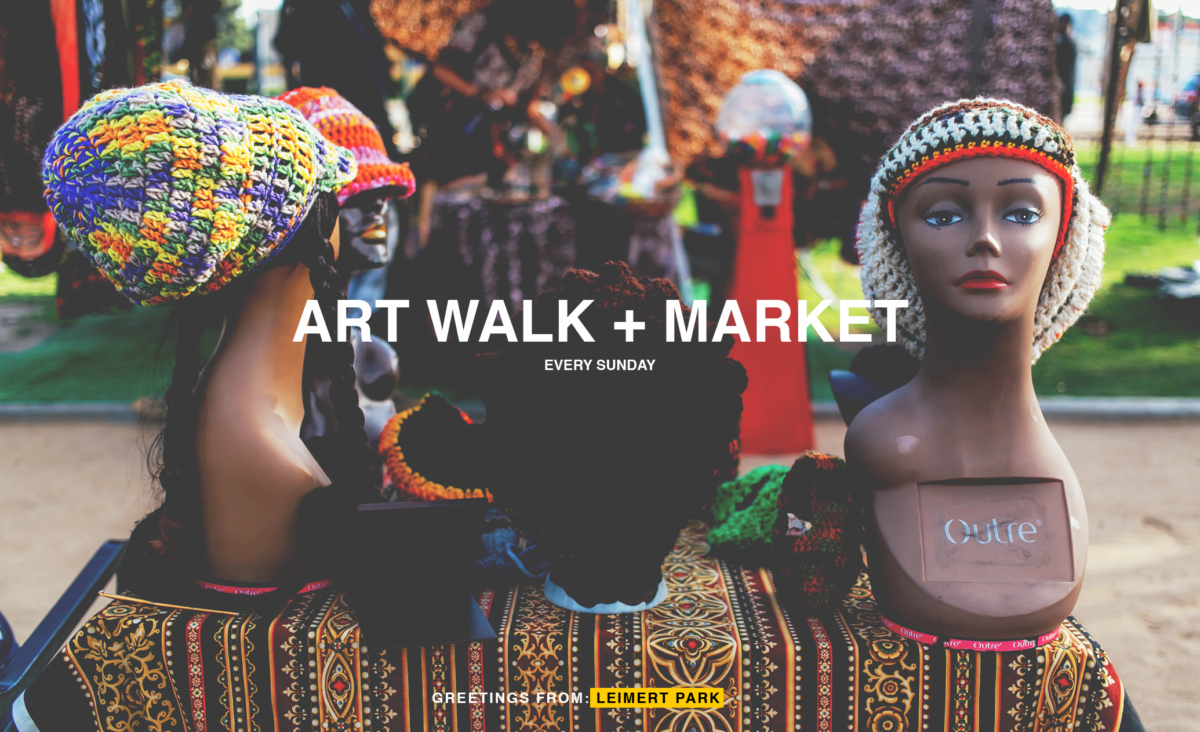 As Parsons is known most widely for their fashion program, Takele said she was glad a fellow graphic design student won the scholarship.
"I'm so glad I did it," Takele said about her passion for studying design. "Because I can't imagine doing anything else. It really opens your eyes with what you can do and still help people. And it's never ending. You can create forever and that's amazing."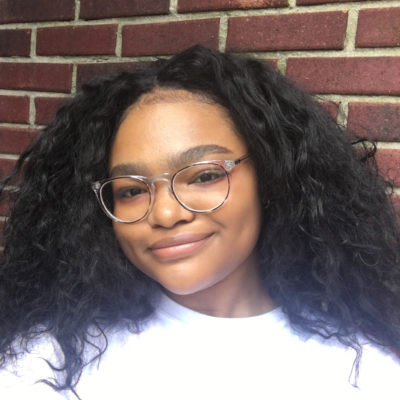 The fourth finalist, Bailey Elayne, a BFA student studying fashion design currently abroad at Central Saint Martins in London, said that being a finalist was just as rewarding as the possibility of winning.  
"I think if anything, this recognition has made me more confident in the work I produce," Elayne said. "I have learned to trust that I have good ideas and as long as I remain true to myself and work hard to improve my craft I will continue to create work that can speak to others."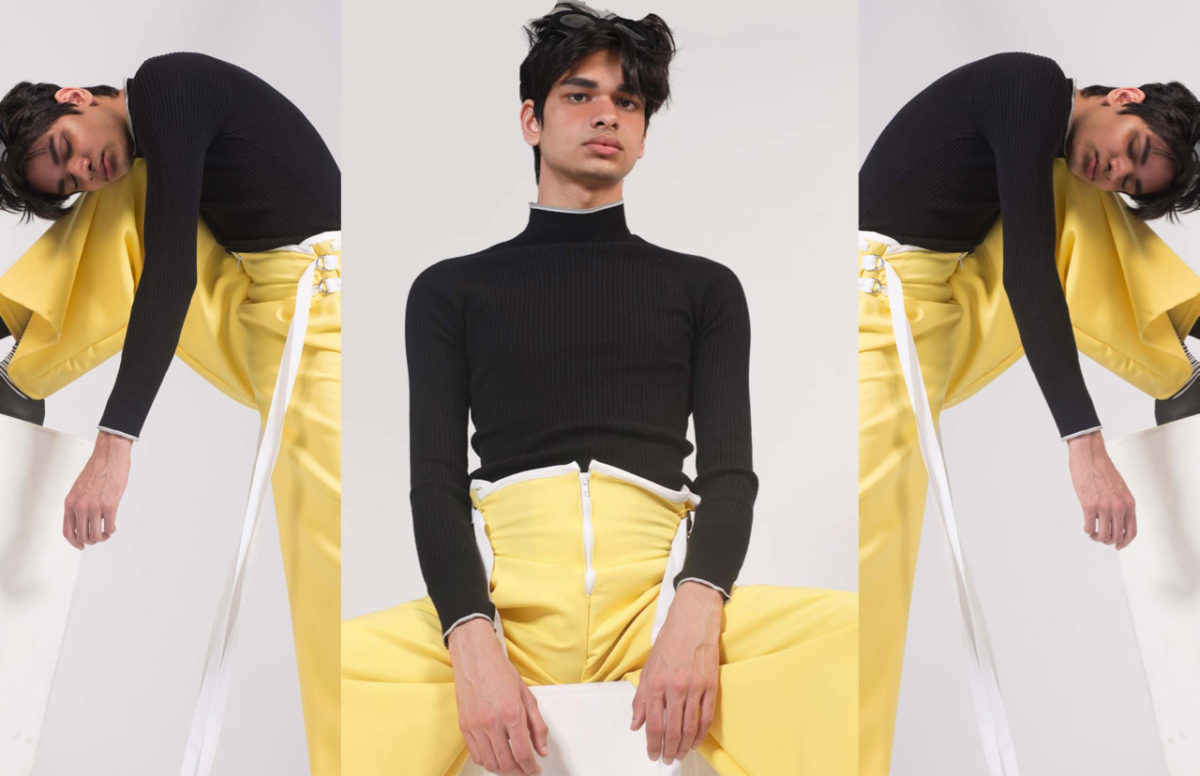 As of now, administration is unsure if the scholarship will be offered for the 2018-2019 academic year. Avery Youngblood said she thinks being the first "Formation Scholar" at Parsons is an honor.
"It just feels so nice to have somebody to pick you. You know?"  Youngblood said. "To have somebody to recognize your work and where you're trying to get at. Just seeing potential in you."
---
Header by Orlando Mendiola