Fashion on 5th is The New School Free Press' weekly fashion column showcasing the student's best and most unique looks of the week.
Dotun is a sophomore studying communication design at Parsons. Dotun is wearing a ribbed crop top from Forever 21, thrifted bell bottom blue jeans, a necklace that says her Instagram name DOSEOFDOTS—a birthday gift from her best friend—and earrings she made herself for her brand SPOTbydots. "They're laser cut earrings and I wear them all the time," Dotun said.
Xavier Mcfarlin and Olivia Vigo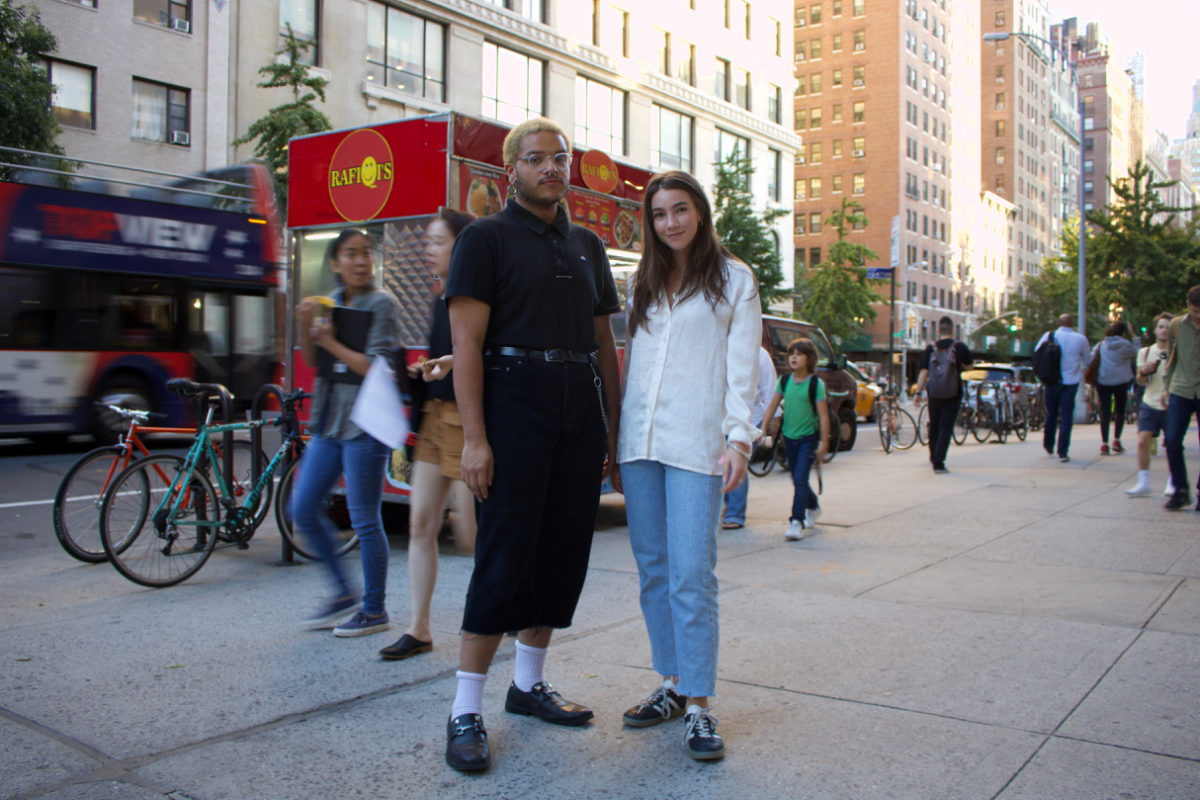 Xavier Mcfarlin is a junior studying photography at Parsons. Mcfarlin is wearing a thrifted outfit. The pants are customized cutoff black corduroy Calvin Klein's with a Lacoste black polo shirt. His loafers are from K-Mart that he customized by adding studs, paired off with Nike socks. Mcfarlin was recently featured in GQ for his style while attending the New York Art Book Fair.
Olivia Vigo, a sophomore studying product design at Parsons. Vigo is also wearing an outfit from her favorite thrift store. Her look includes an Escoda white blouse she got from a consignment store from her home in the Bay Area, and light wash Levi jeans that she cut the bottoms off of from another favorite thrift store on 9th Street. "I have to hem all my pants—well I just cut them off because I'm pretty short," Vigo said. "We also hate rolling pants so we cut everything off," Mcfarlin added. Vigo completed her look with a pair of Adidas sneakers.
Morgan Fay, a sophomore at The New School for Drama. He is wearing a safari animal printed button up shirt he stole from his roommate, PF Flyers sneakers, and a green beanie that was made by his high school friend two years ago. "The rose socks are from the bodega across my street," Fay said.
Logan Magee is a freshman BAFA student studying integrated design and writing. Magee had just come back from The MET for a class field trip. Magee is wearing a sheer beige pleated high waisted skirt from her mom, a white crop tee from Zara and a head wrap from Nigeria. Magee's bag is from a bookstore in New Orleans called The Stacks. "It's actually my favorite bag," Magee said. "I love the design. It kind of looks like the "Thank You bag.
Sylvie Freedman, a freshman BAFA student studying fine arts at Parsons and is currently undecided at Lang. Freedman is wearing a red blouse she recently bought from Topshop, American Eagle shorts and black shoes. Freedman is wearing 7 different rings, many of them are turquoise. "At one point I used to wear fourteen rings at once," Freedman said. "I also think I have really short fingers so it distracts from my short fingers."
Fidel Flores is a junior at Lang studying economics. His outfit is brand new. It includes Gucci sneakers, ripped Hollister jeans, limited edition Quay Australia x Desi Perkins "High Key" Sunglasses, and a brand new FENTY sweater and hat. "I got them at the FENTY pop-up bus at Bryant Park," Flores said. "My class was cancelled that day so I thought, 'Oh perfect.' So I snatched up a few pieces from Rihanna."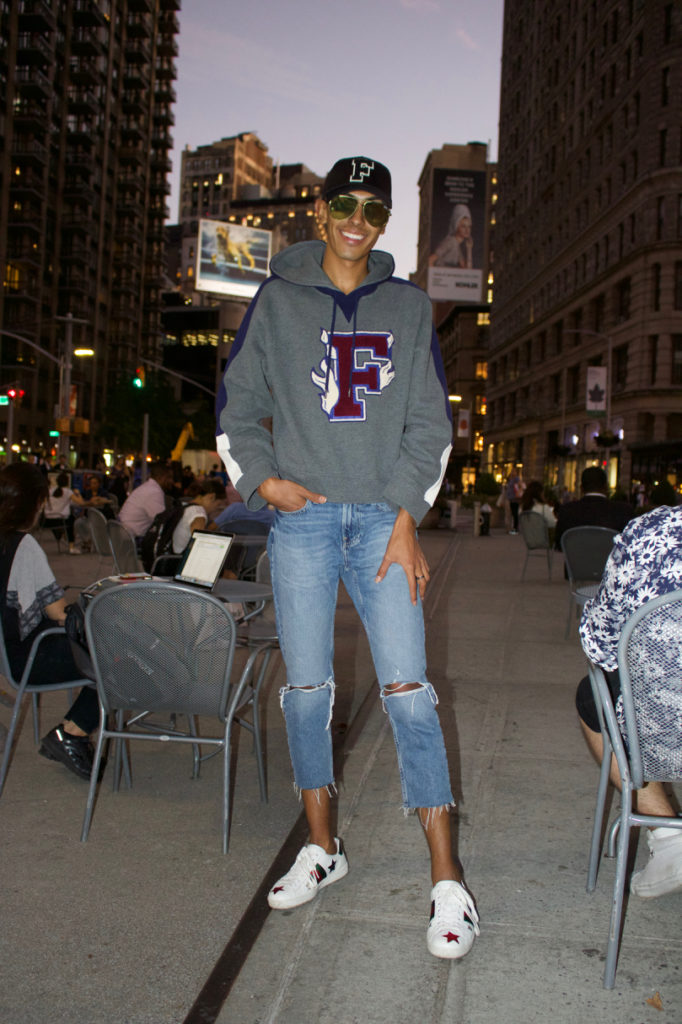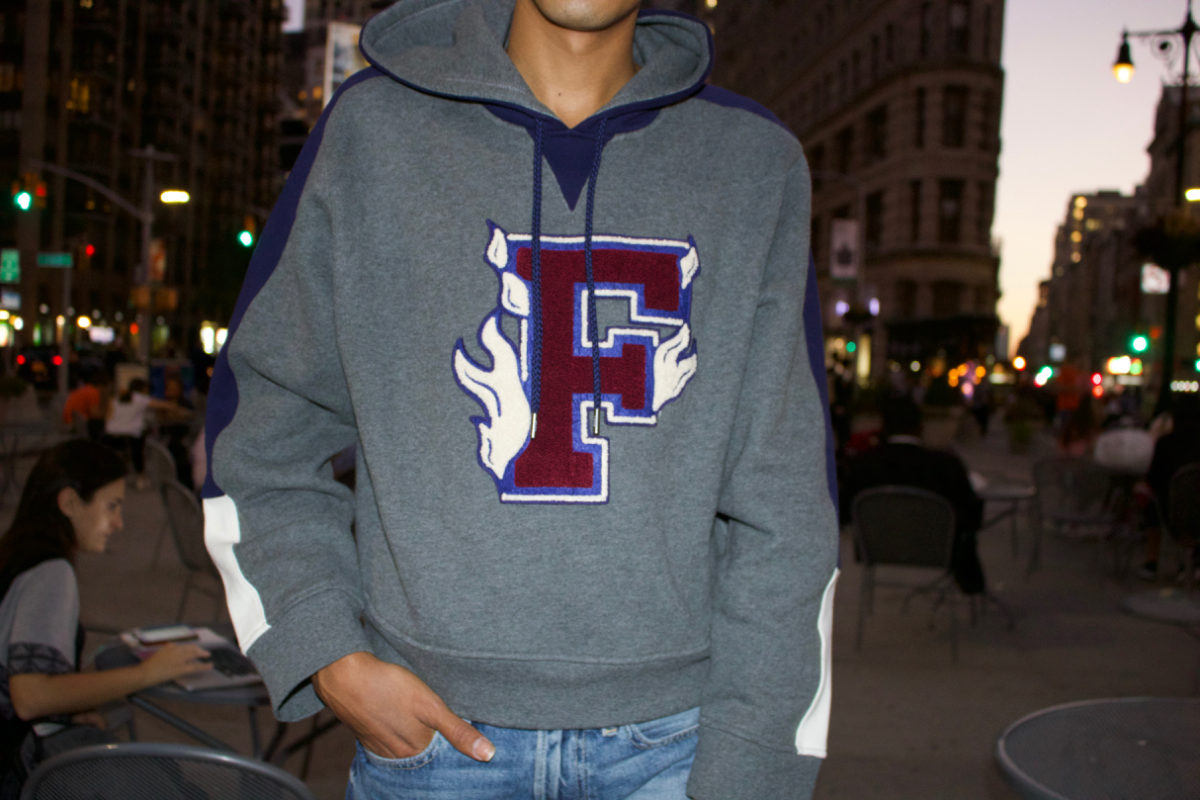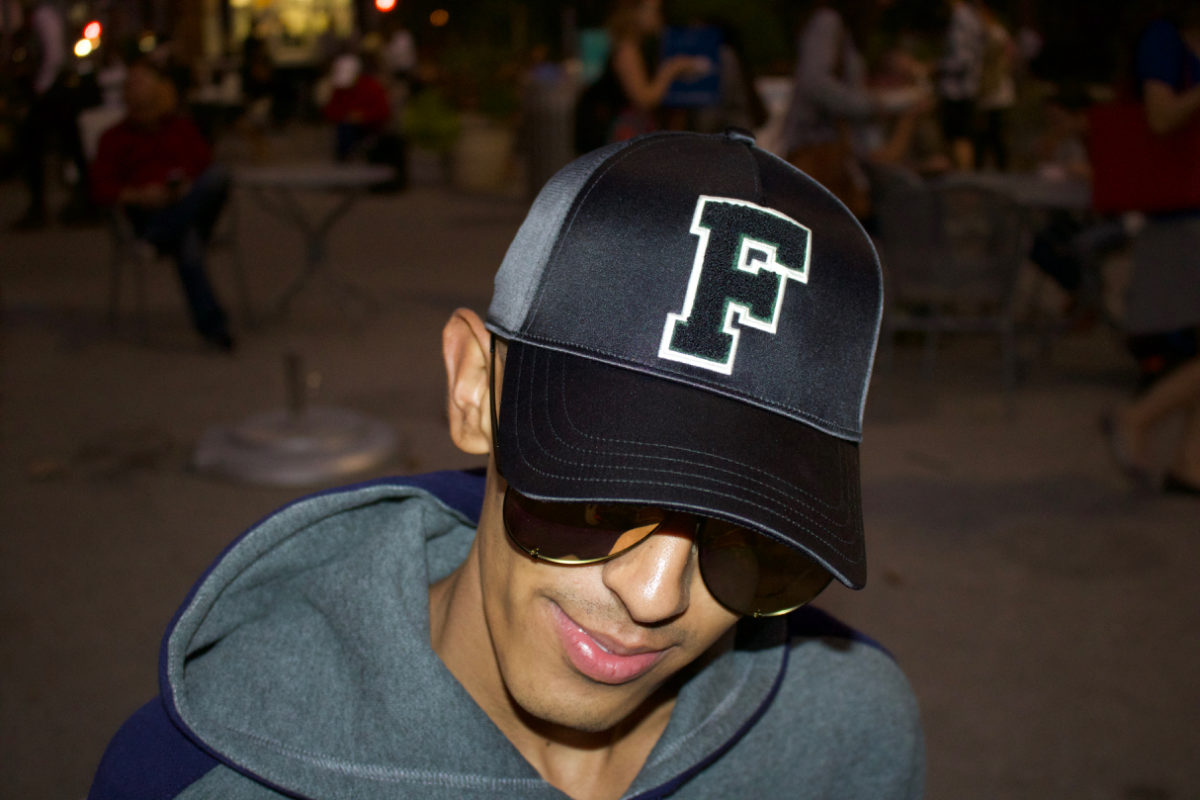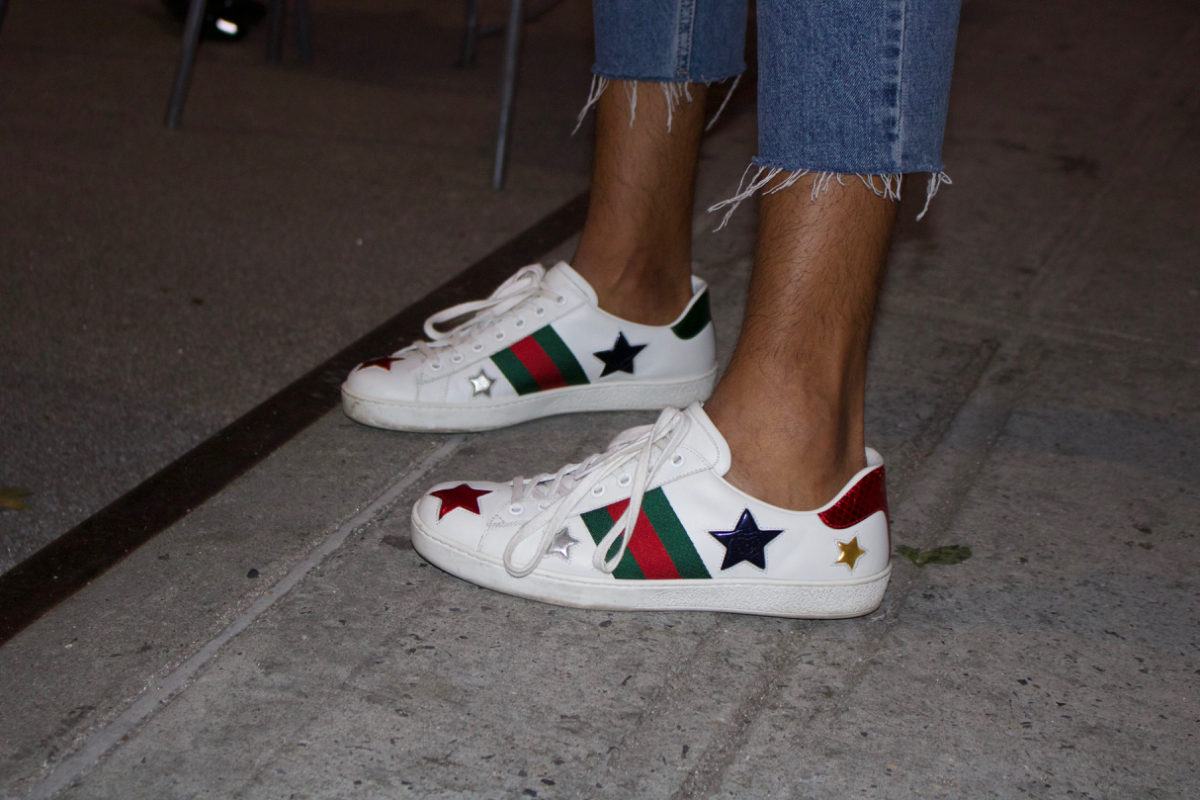 Bebe Shi is a fashion design student at Parsons. Shi is wearing a Sandro dress with a Coach baseball jacket and Arche shoes. "I'm only wearing this jacket because it's been hot, but in our school it's like, really cold," Shi said.
@bebemezzer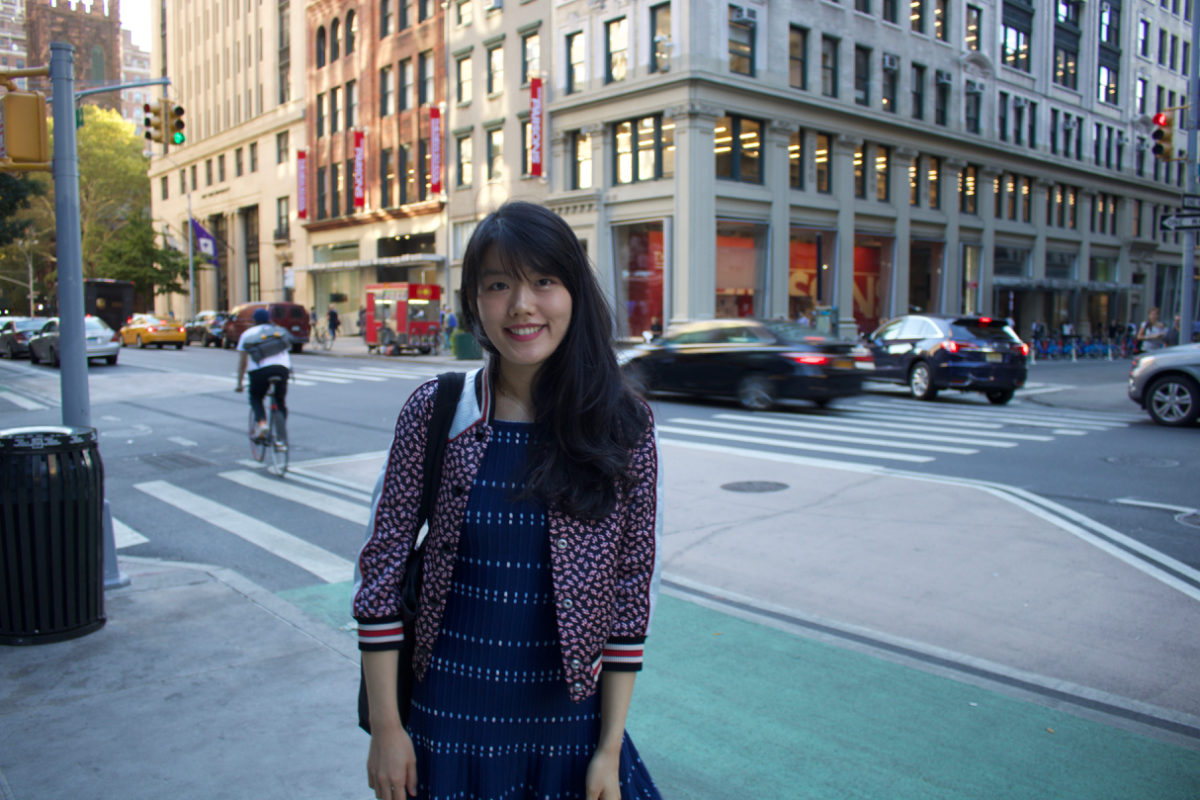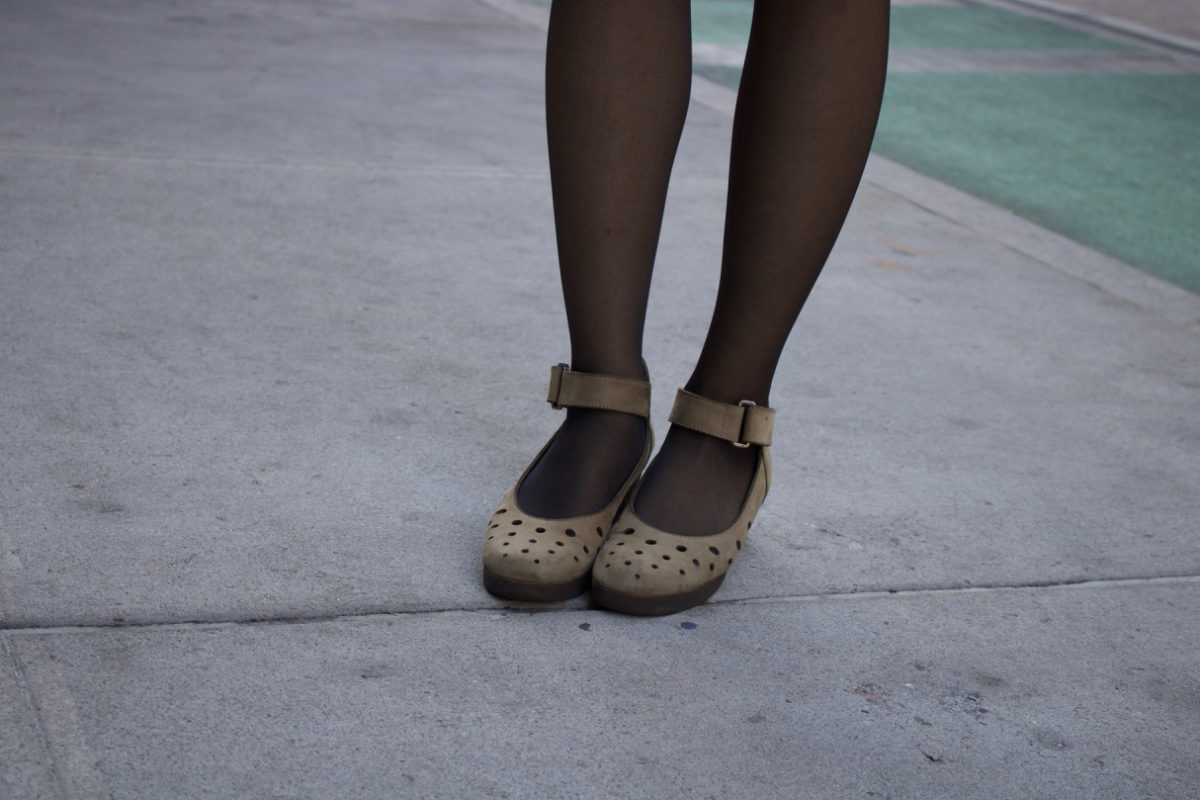 ---
Photos by Orlando Mendiola