Summer is gone, Fall is here and our days of having any desire to spend time outside are numbered. As our work loads get heavier this semester, it's important to find moments to breathe in some unconditioned air, listen to the bustling din of pedestrians and watch the birds peck at abandoned baked goods. Here are 10 spots just steps away from school where you can connect with the natural world.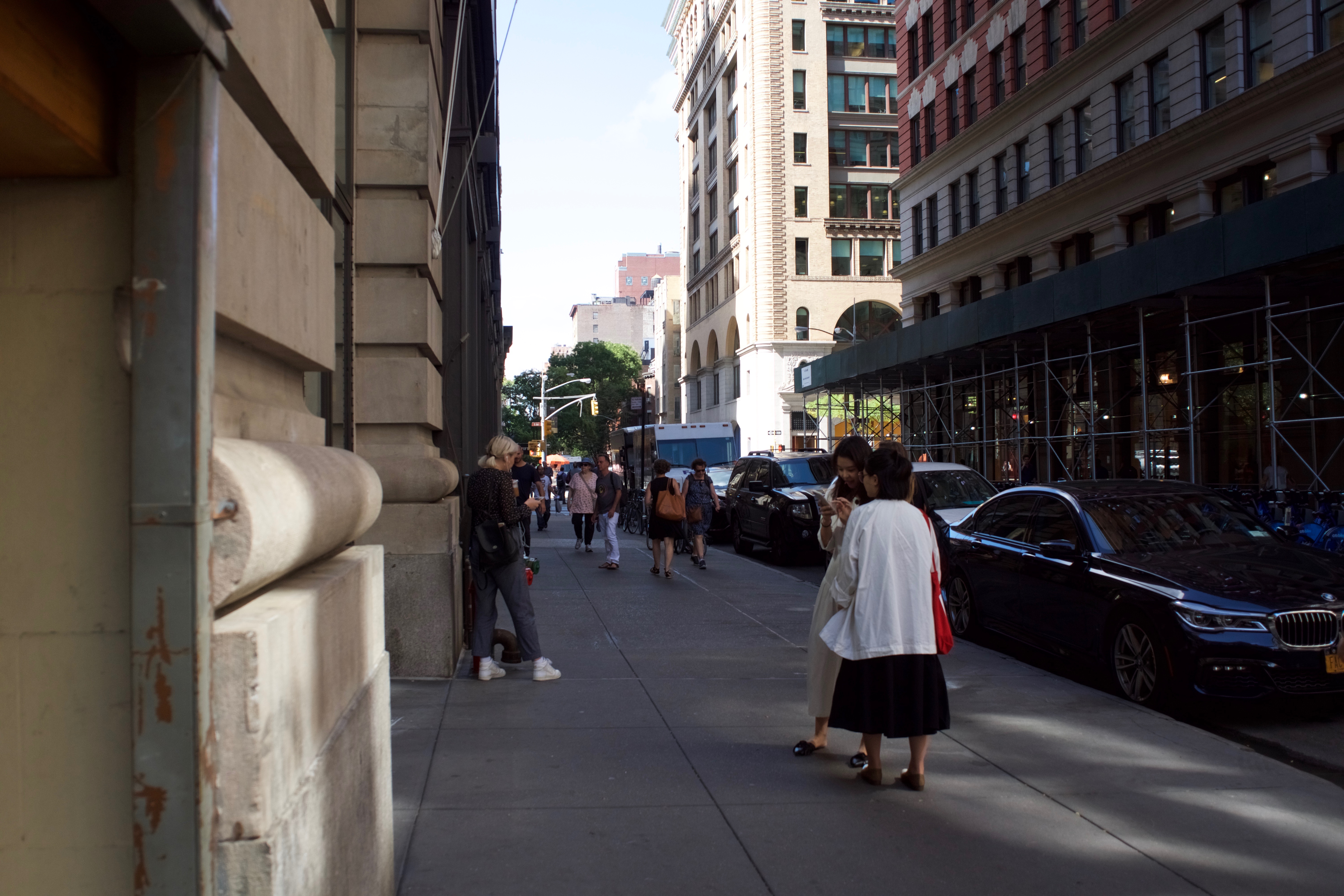 10. Entrance to the 16th Street building: East 16th Street at Fifth Avenue
This spot will be most appreciated if you've just spent several hours in a windowless room. Look around the street and you may see some potted plants on someone's terrace, or some foliage in Anthropologie's window display.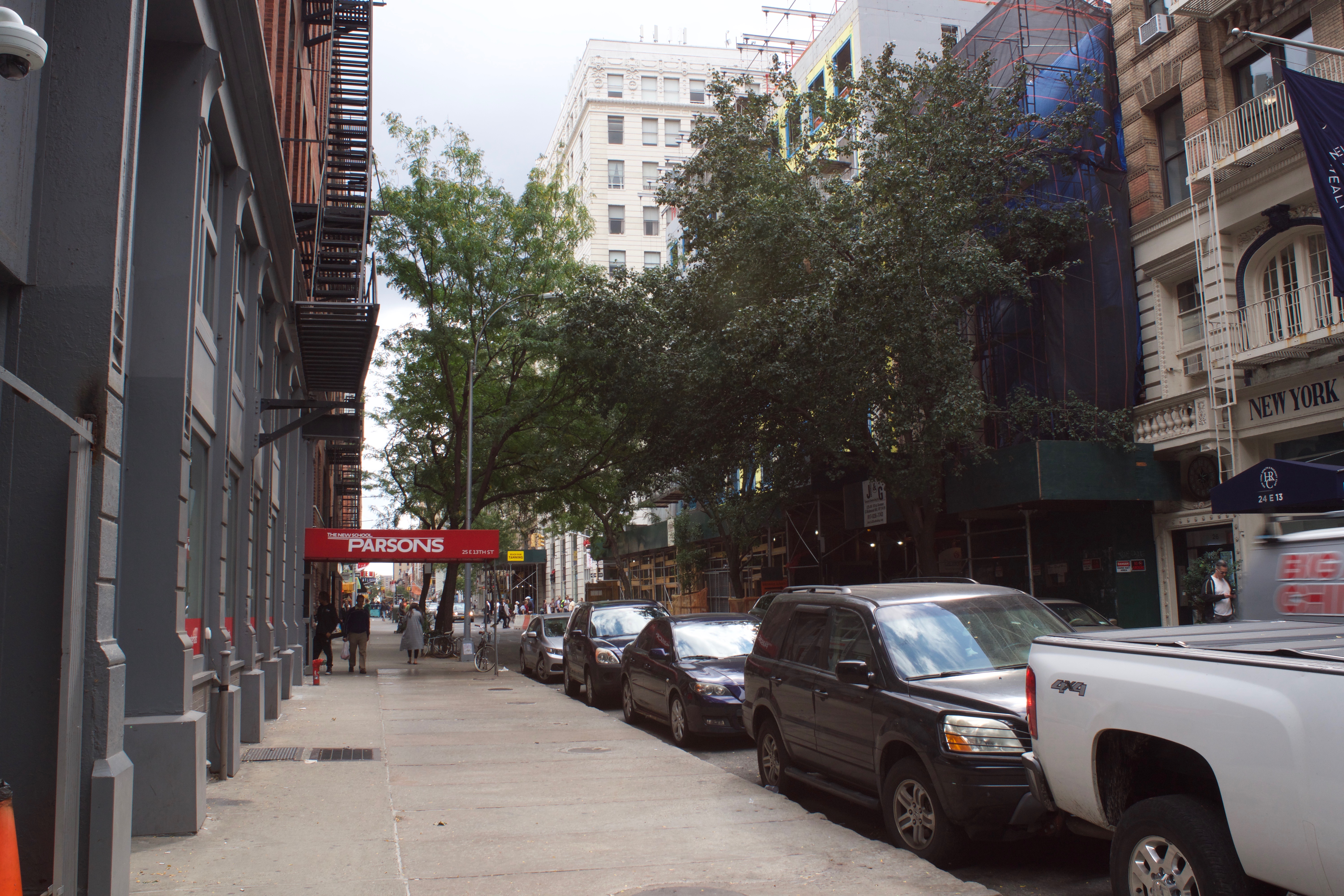 9. The sidewalk in front of the Blick store: East 13th Street between Fifth and Sixth Avenues
Often overlooked, this spot is surrounded by views of nature. To the northwest is a locked gate to a very nice looking garden. To the southeast, a large scaffolding structure that uses wood made from trees.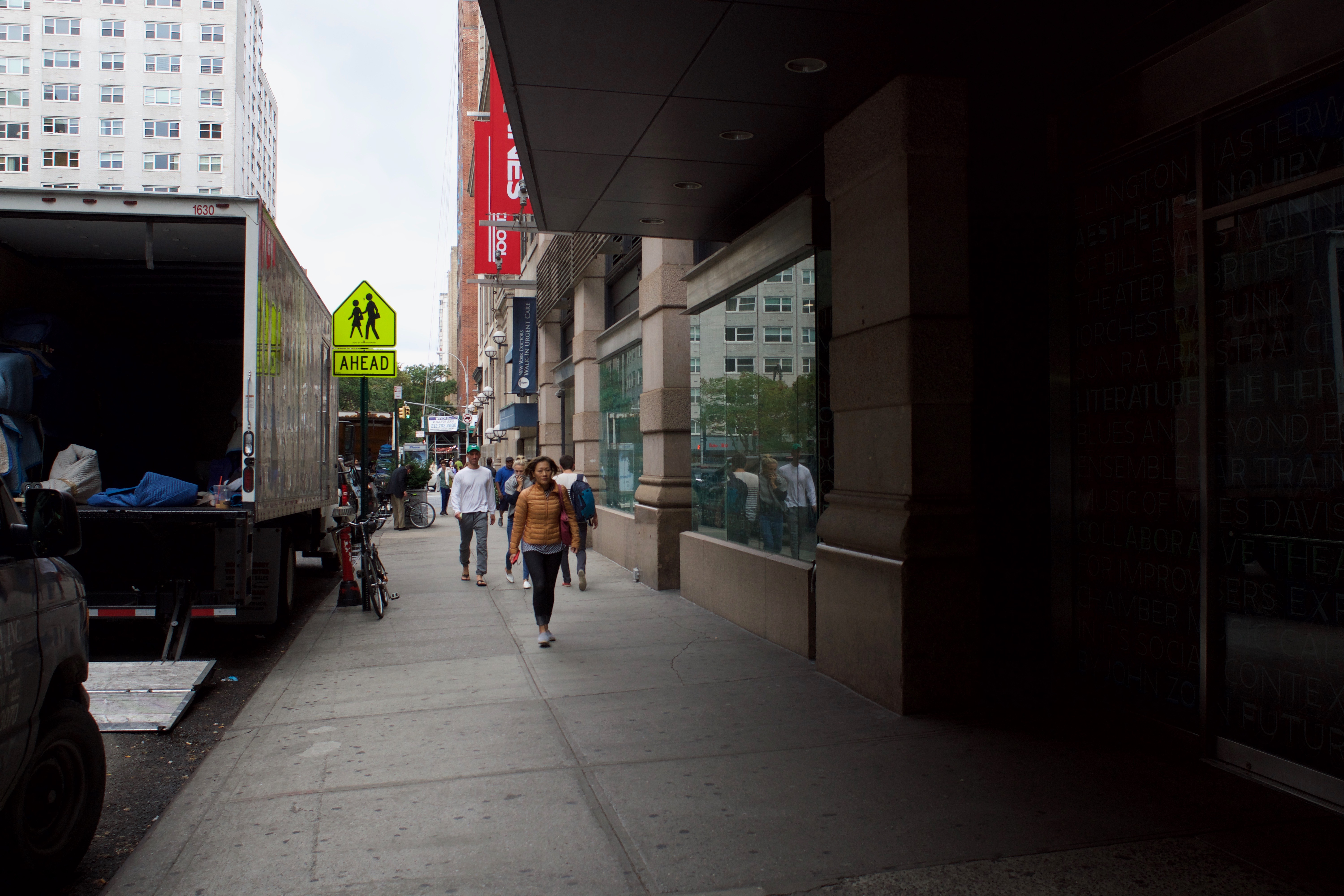 8. Entrance to Arnhold Hall: West 13th Street at Sixth Avenue
This spot is lucky to be near such nice apartment buildings that decorate the sidewalk with flower beds and planters. The glass façade of Arnhold Hall was made to reflect those plants for double the enjoyment.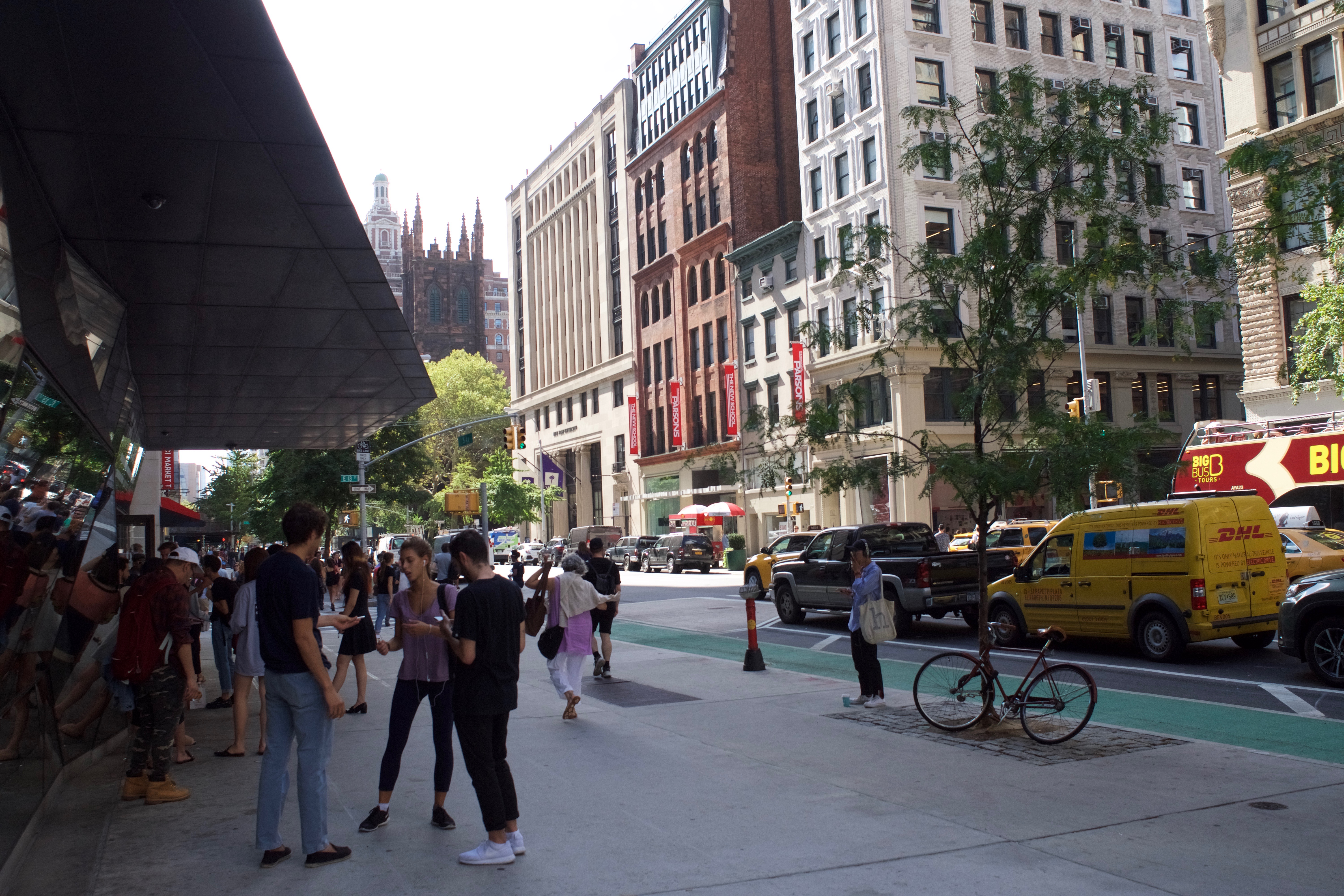 7. Entrance to the University Center: Fifth Avenue between 13th and 14th streets
If you stand closer to the curb you can enjoy the company of the tree saplings. Also the new protected bike lane is the color of grass! Take a look at the building's Gold LEED certification and breathe in the scent of sustainability.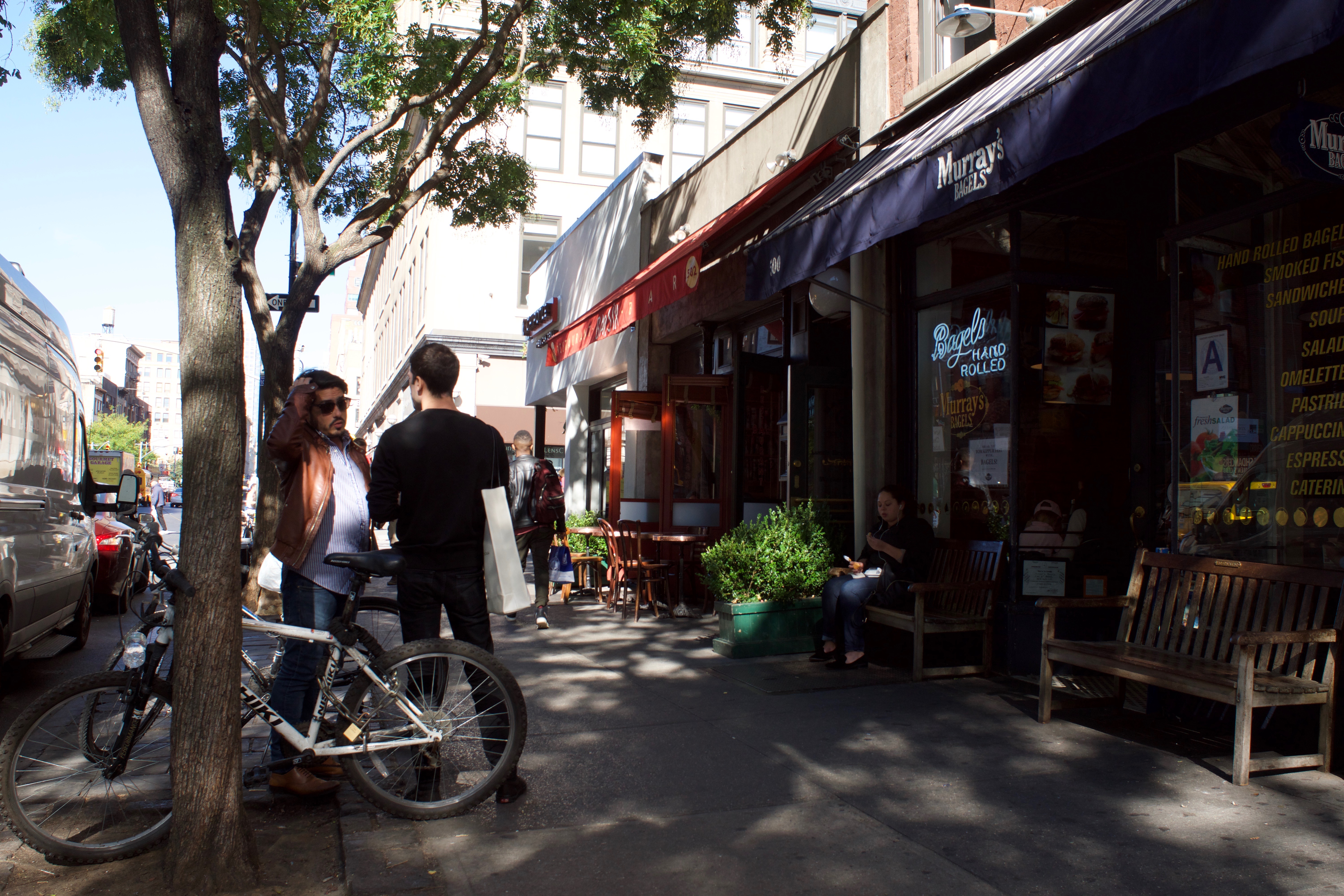 6. In front of Murray's Bagels: Sixth Avenue below West 13th Street
A section of the street that's scattered with trees. Here also are two of the only benches in Manhattan. You might have to buy a delicious bagel if you want to sit on them.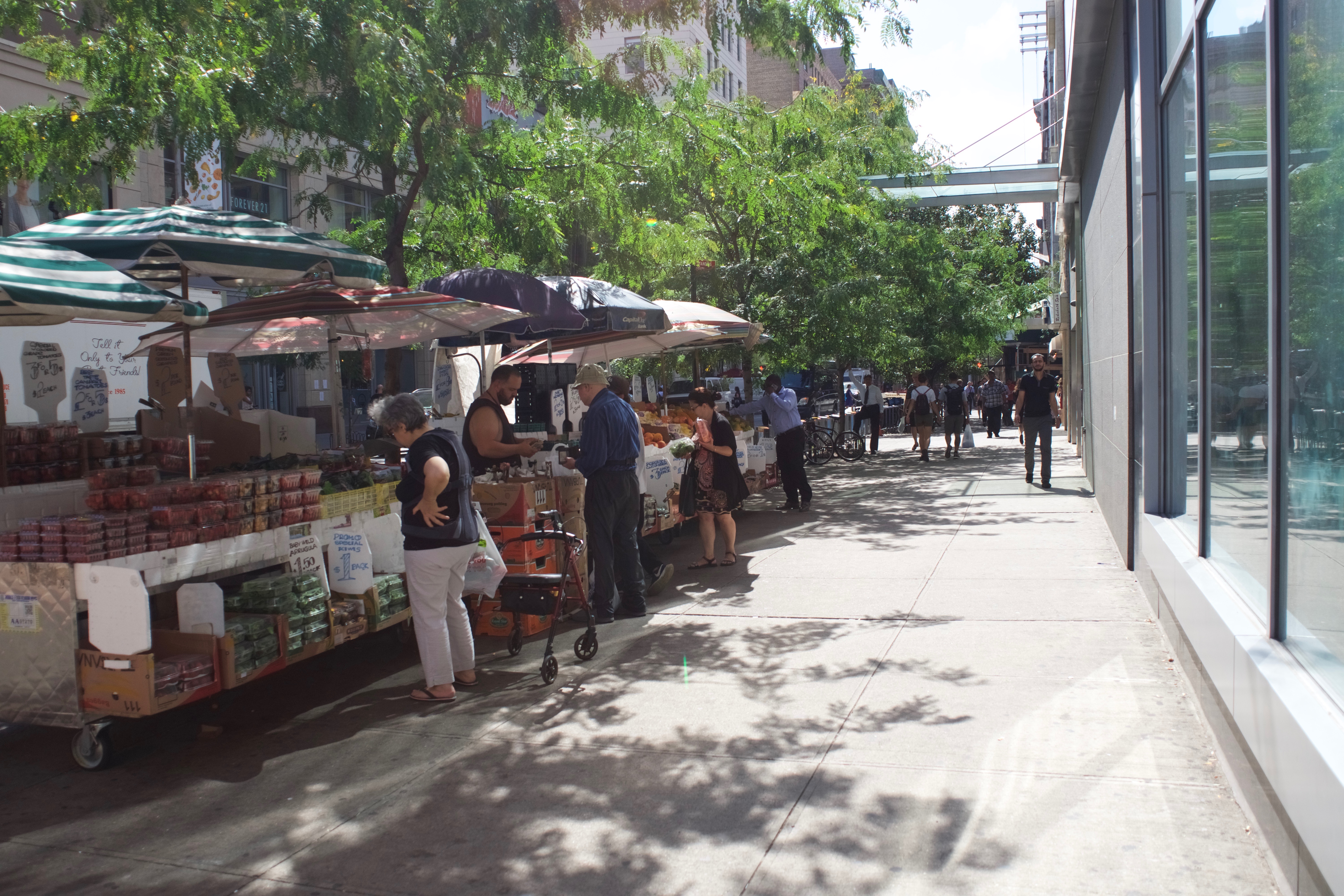 5. Produce Stand: University Place below 14th Street
At this produce stand, the bananas boast the label "best in NYC." Peruse the peppers and smell a peach. If you squint your eyes it might feel like you're standing in a garden.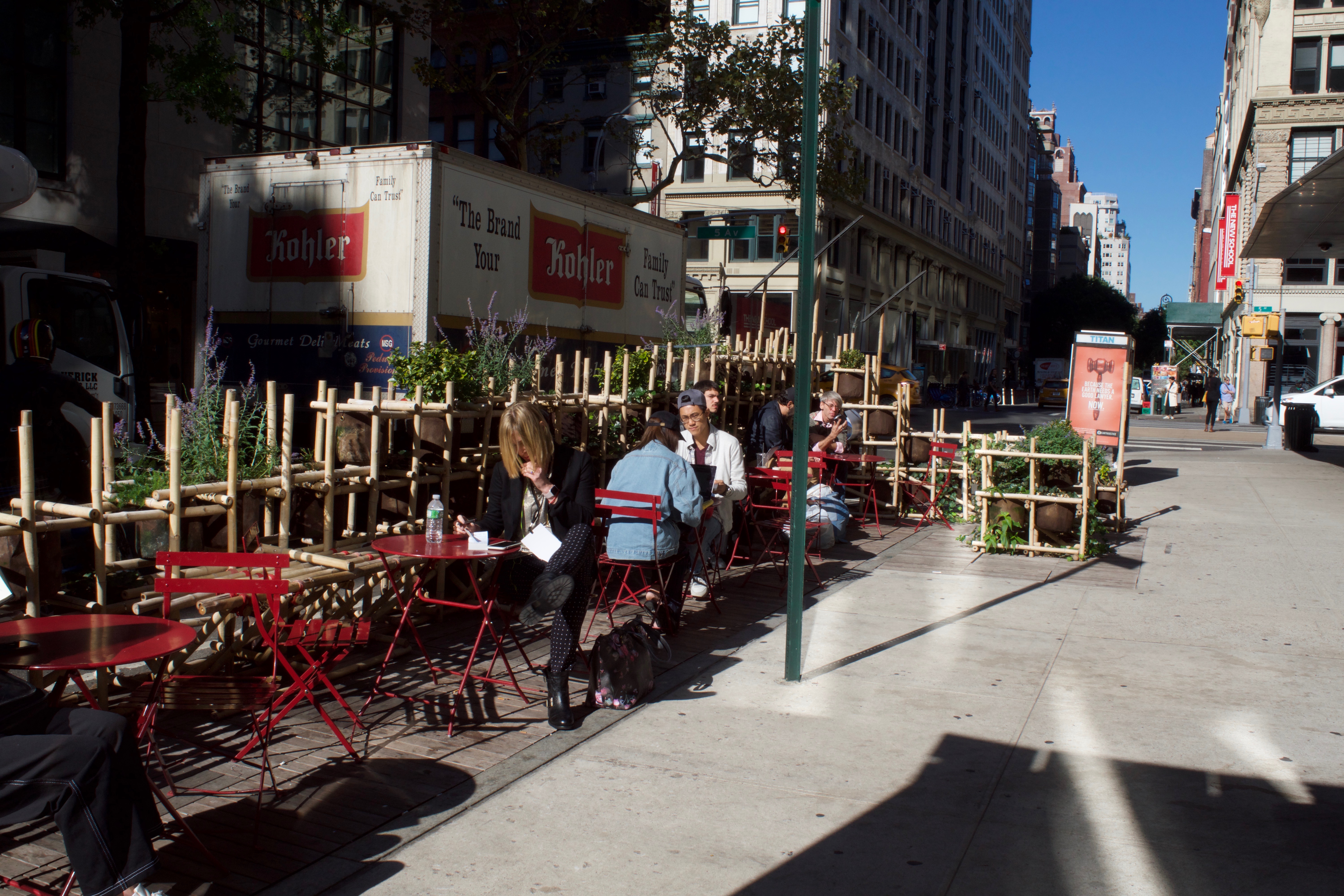 4. Street Seats: East 13th Street at Fifth Avenue
Frames of bamboo, an array of plants and all the to-go salads will easily distract you from the fact that you're inches away from moving vehicles. This much-loved parklet will remind you that even in a dense city there's room for green space – especially at a university that works so hard to prove how much it values sustainability.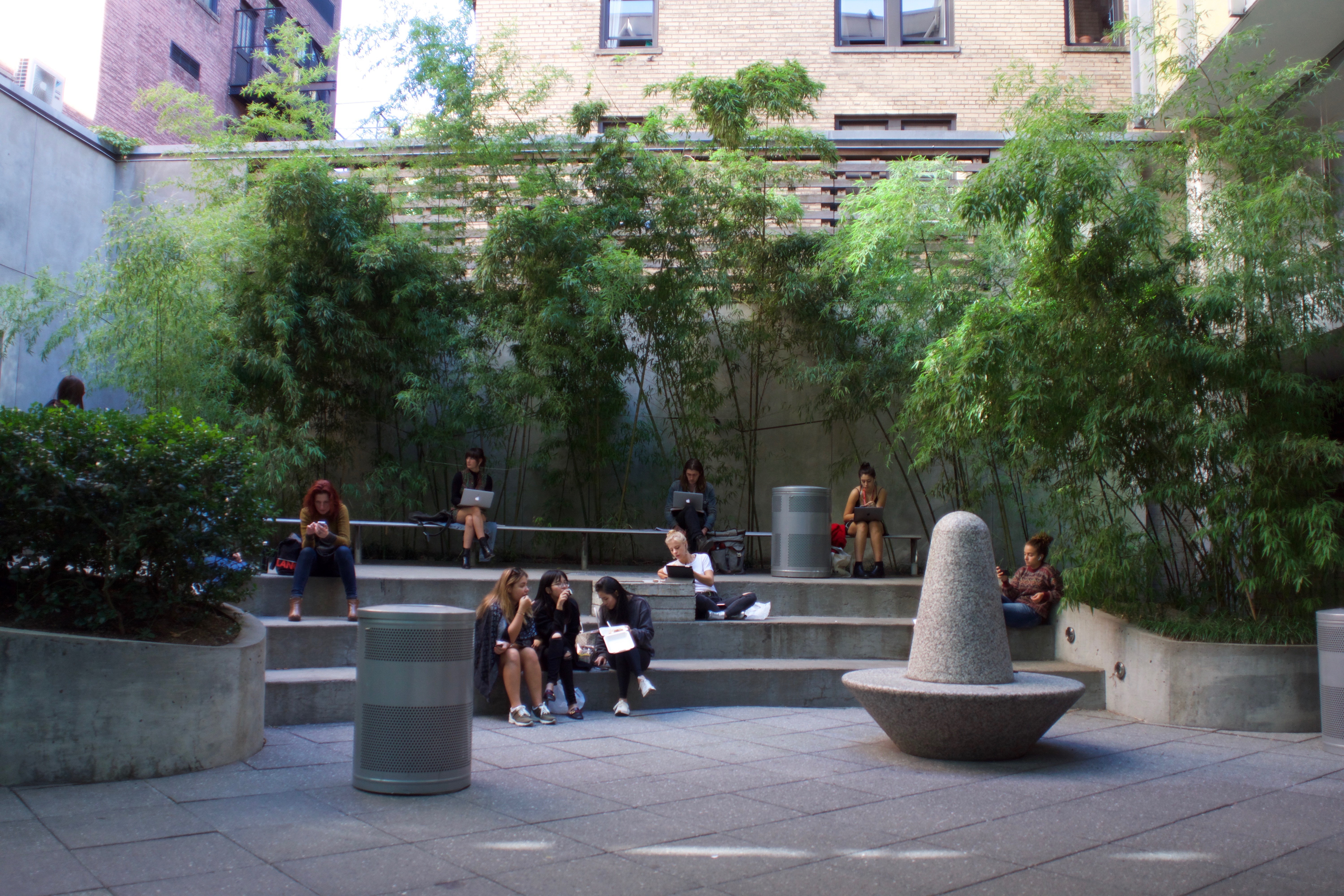 3. Lang Courtyard: 66 W. 12th St.
If you prefer your fresh air filtered through smokable plants, you will like it here.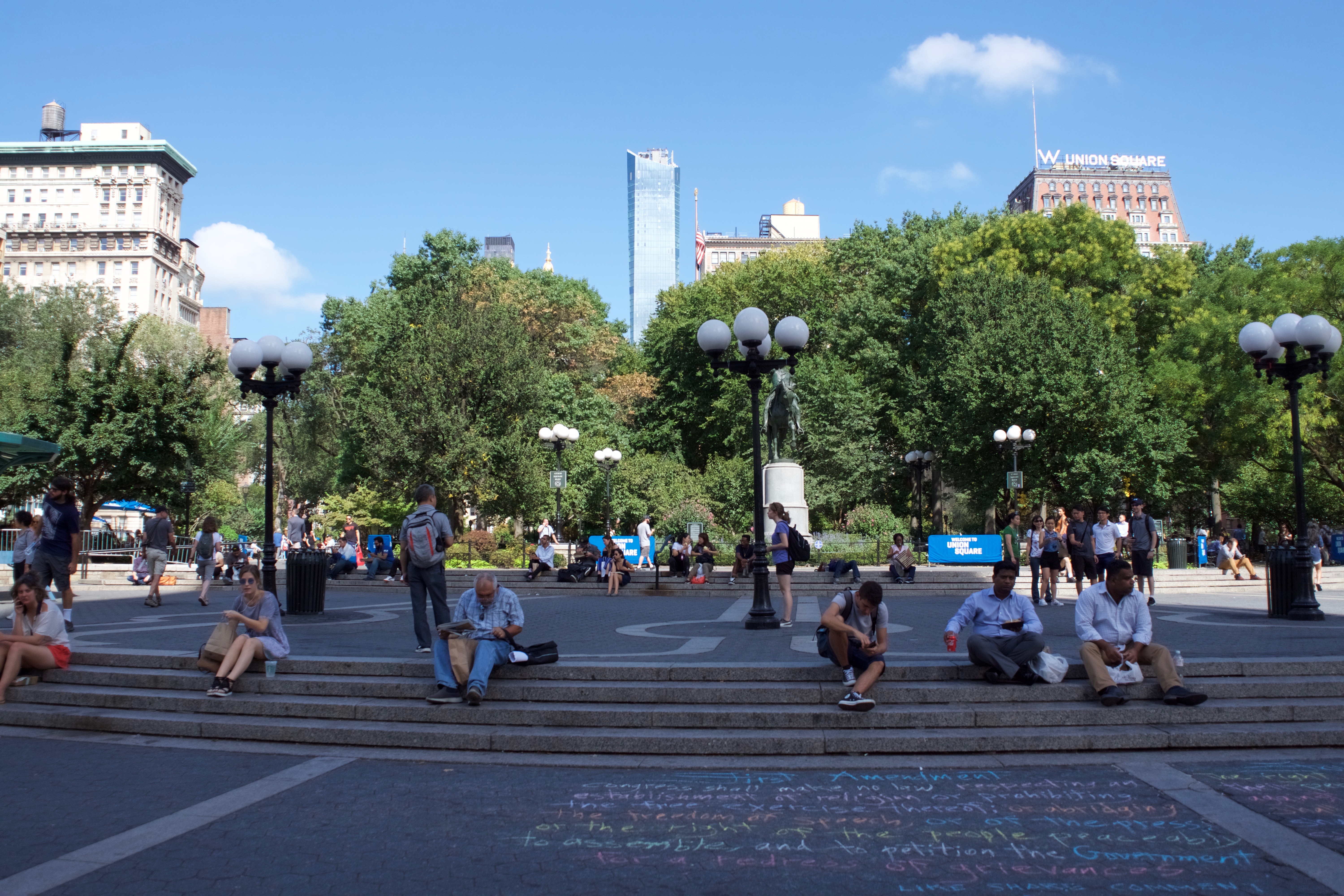 2. Union Square Park
This park hosts an array of wild animals and very old trees. Make sure to visit during a farmer's market to maximise your connection to nature. You can even sit on the grass if you're willing to ignore the signs that say not to.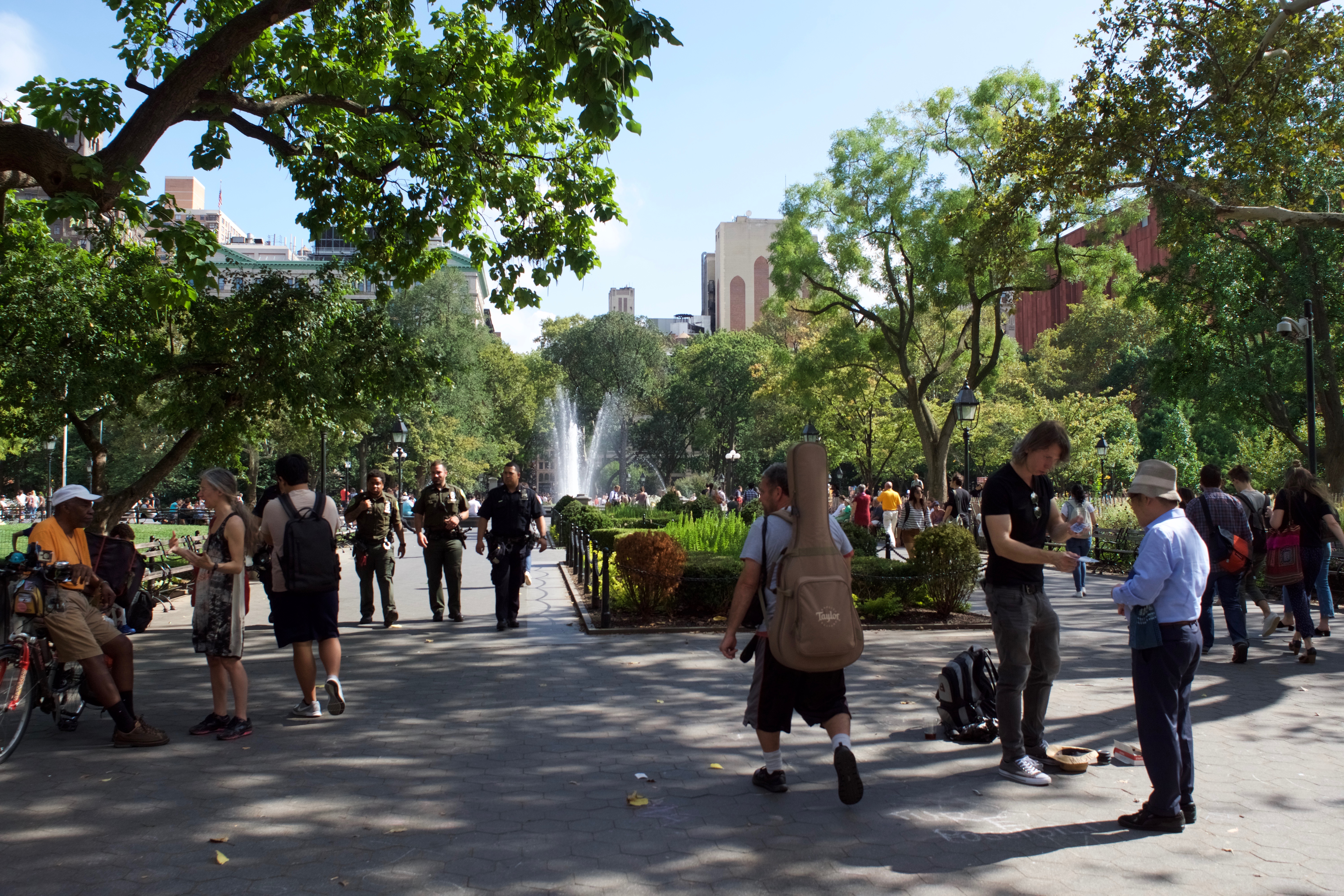 1. Washington Square Park: Bottom of Fifth Avenue
A park with real flowers, a glorious fountain and sprawling lawns. When there's nice weather, every patch of grass and bench seat is first come, first serve. If you want a spot to picnic, sunbathe with your clothes on, or write poetry on your iPhone, make sure to rush in early and stake your territory.
---
Photos by Camille Petricola