This week's "Fashion on 5th" saw summer weather fading away and students eager to dress in their fall attire, even though the Fall equinox is not until September 22.
Drew Ruben is a strategic design and management freshman at Parsons. Ruben is wearing his favorite color, yellow, platform shoes he got in his hometown of Portland, Oregon and customized screen-printed pants. "I don't like to wear real Supremes, so I found these at a little funky store that screenprints and I like leopard and I saw Kate Moss and Supreme and I thought it was funny."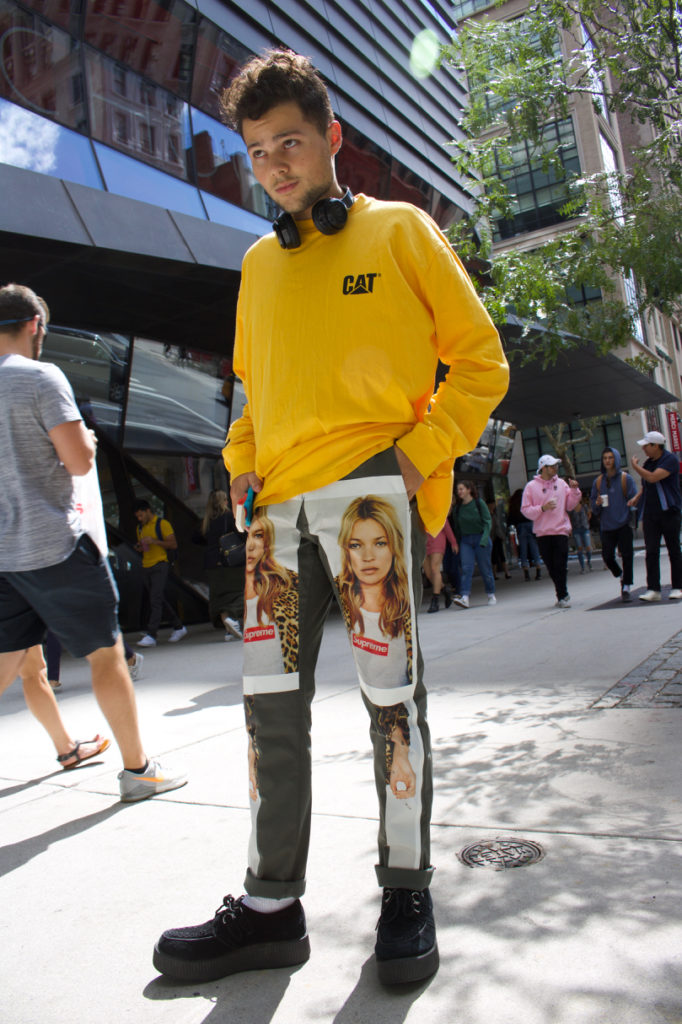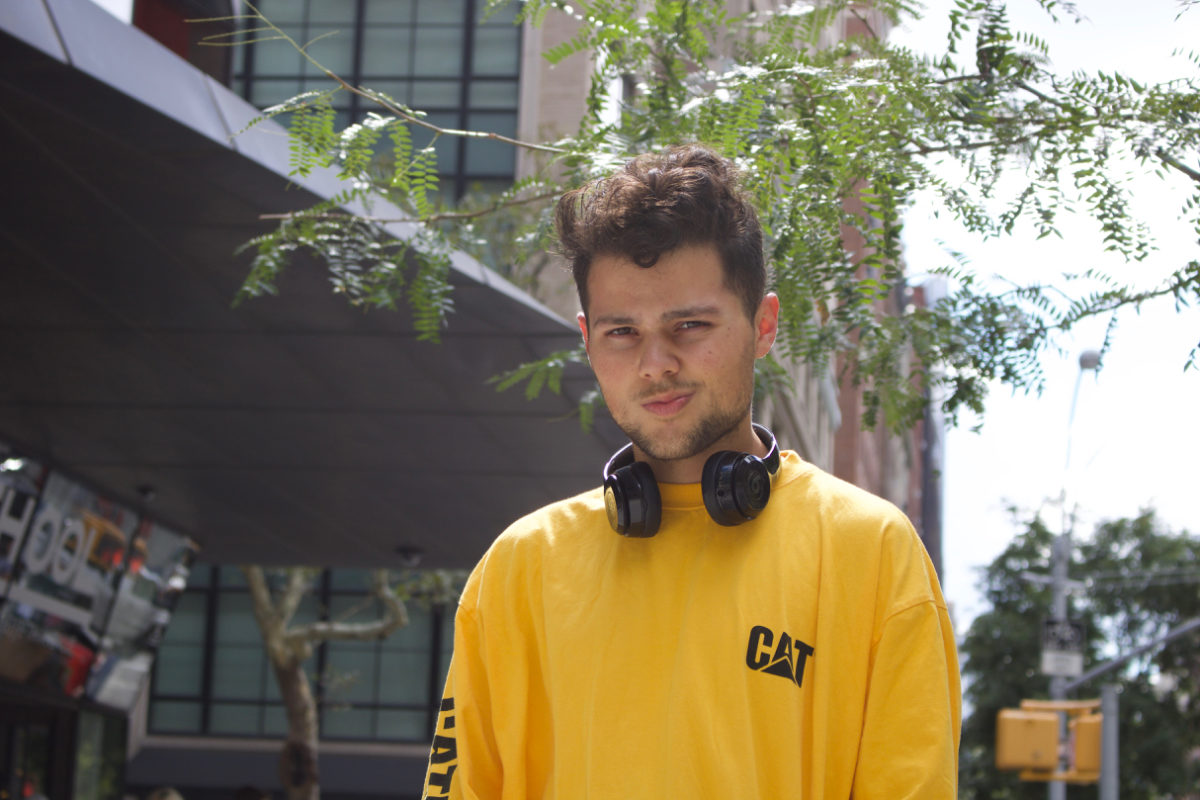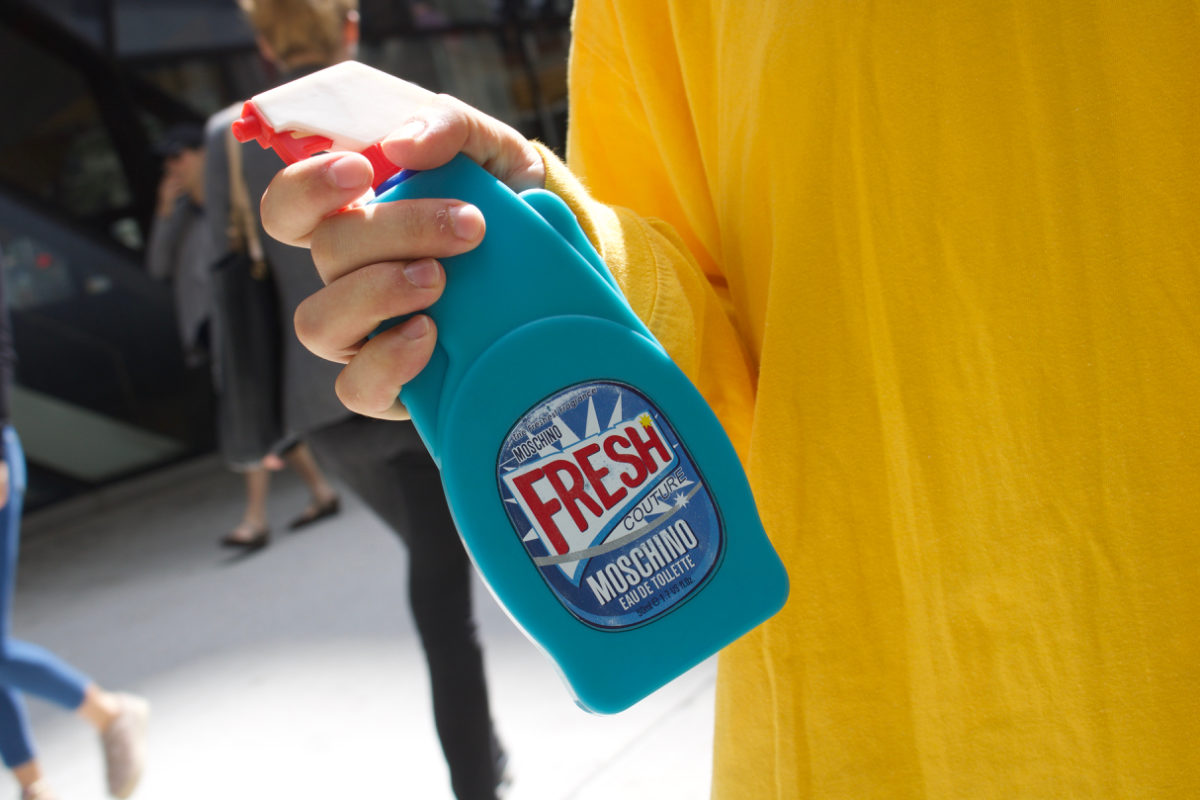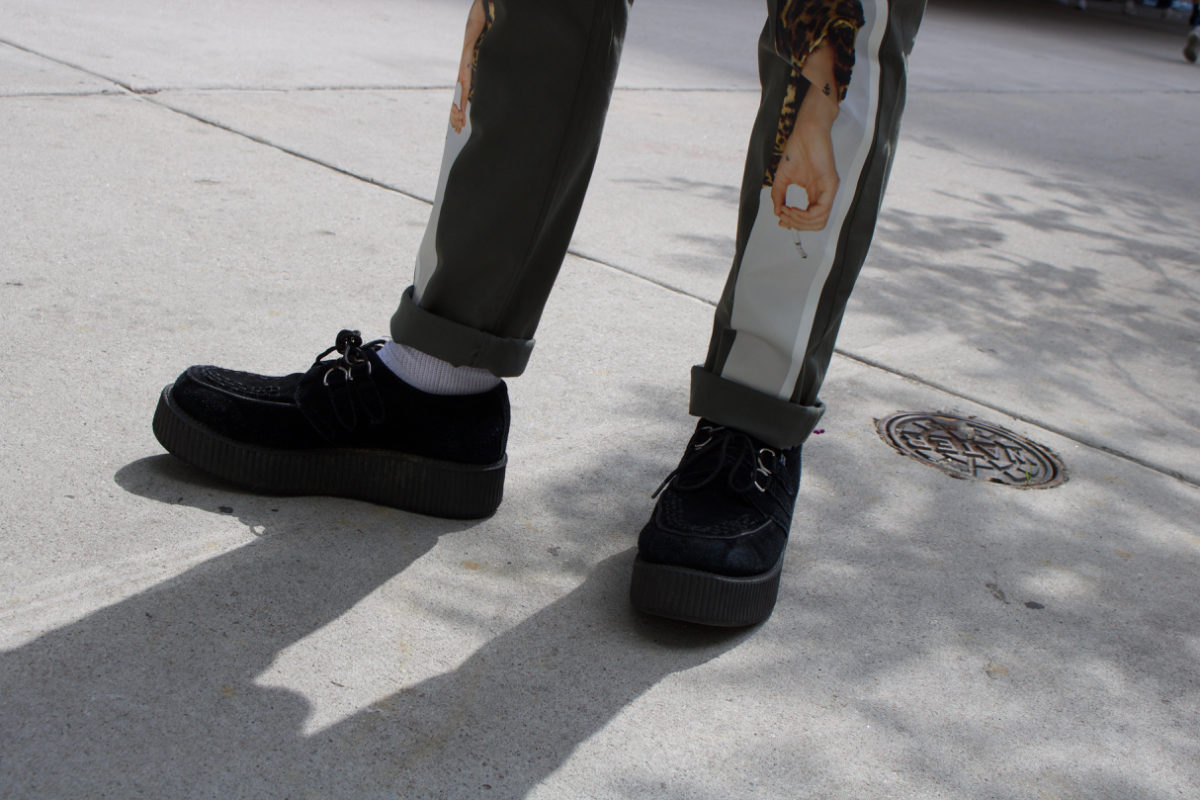 Ariana Holley is a sophomore at Lang studying interdisciplinary science with a minor in dance. Holley is wearing a yellow turtleneck sweater from her grandmother, a skirt from Forever 21 she customized to be shorter and Dr. Marten Boots from a thrift store. She accessorized the look with a faux leather purse from H&M and a cactus phone case she ordered off Amazon. "I usually shy away from color. I usually stick to neutrals," Holley said. "The weather is really weird this time of year so I mixed summer and fall stuff so I could adjust to the weather."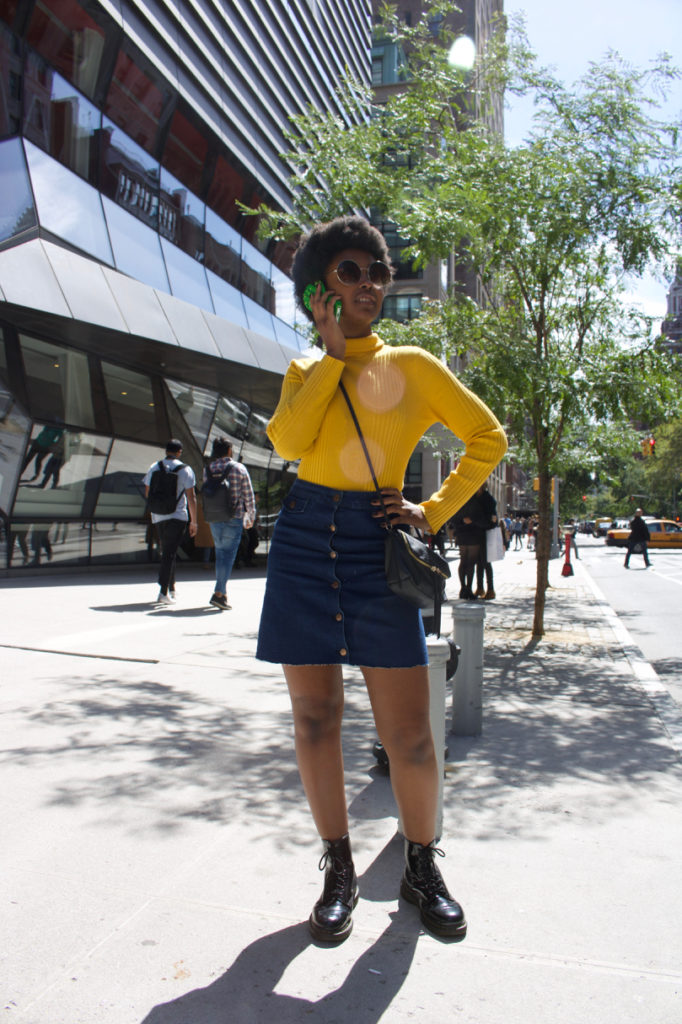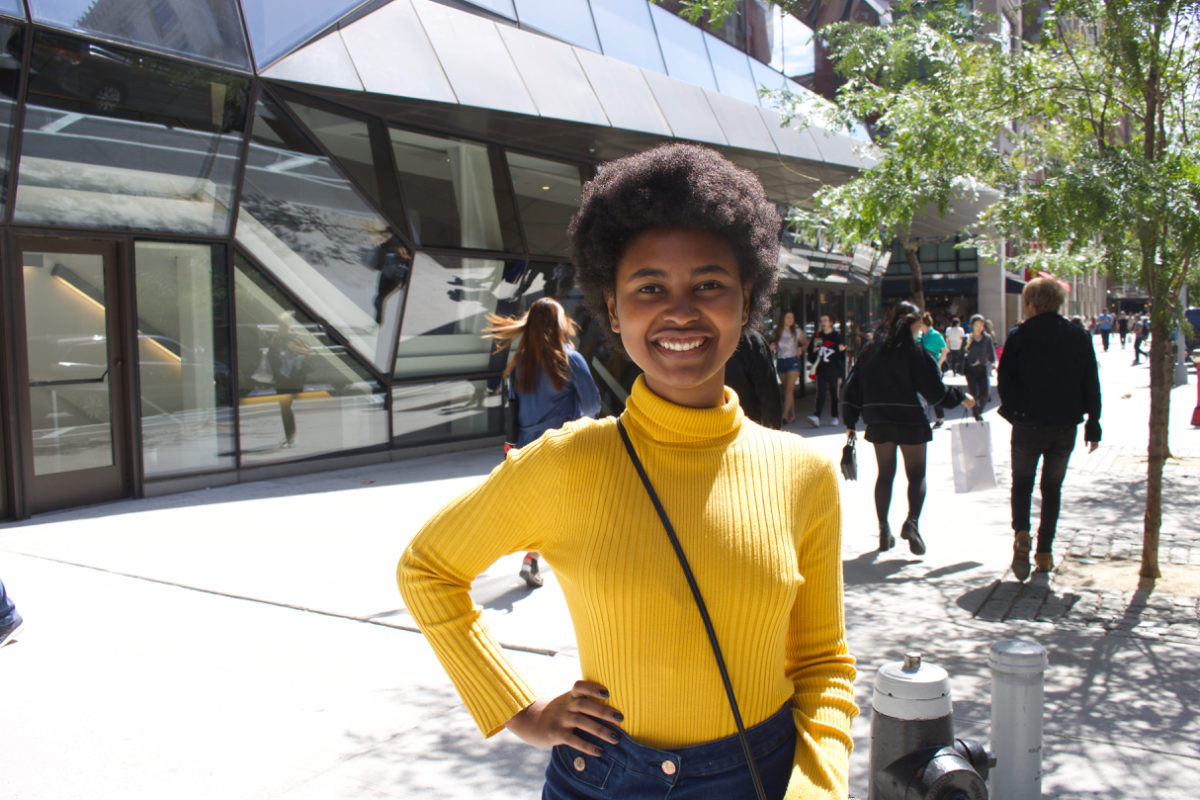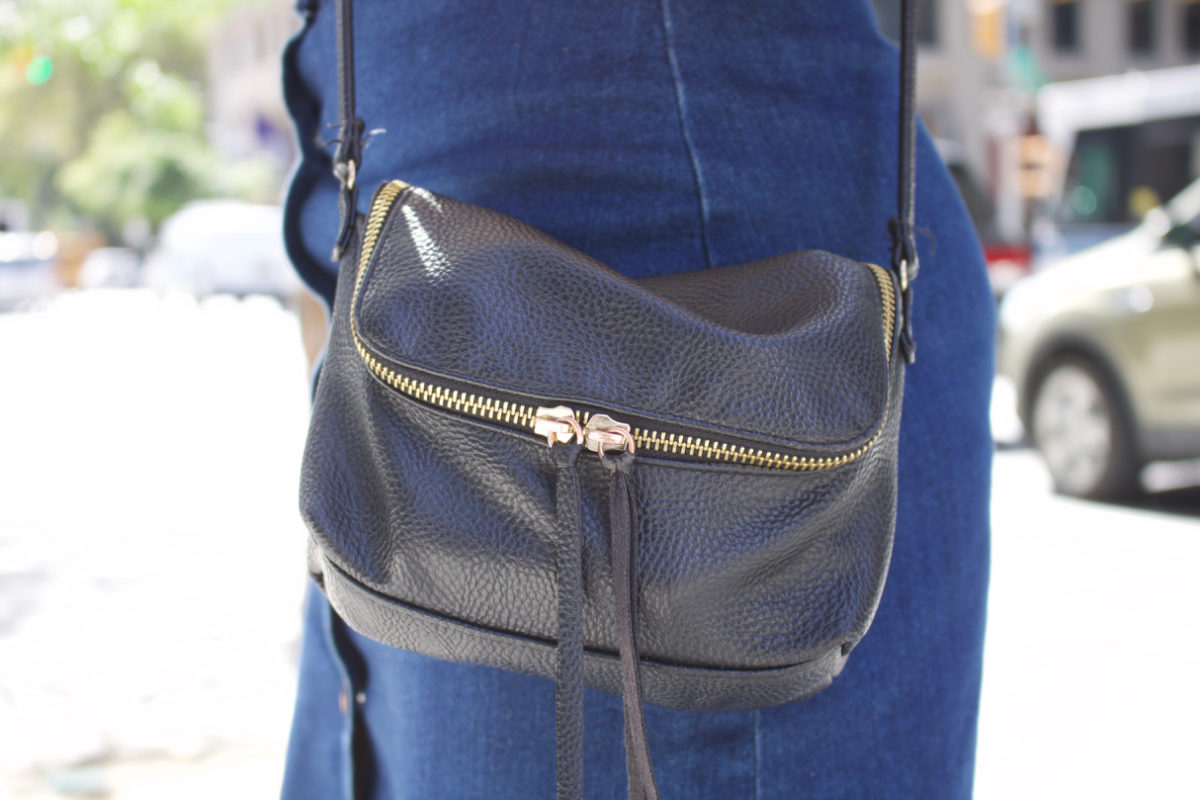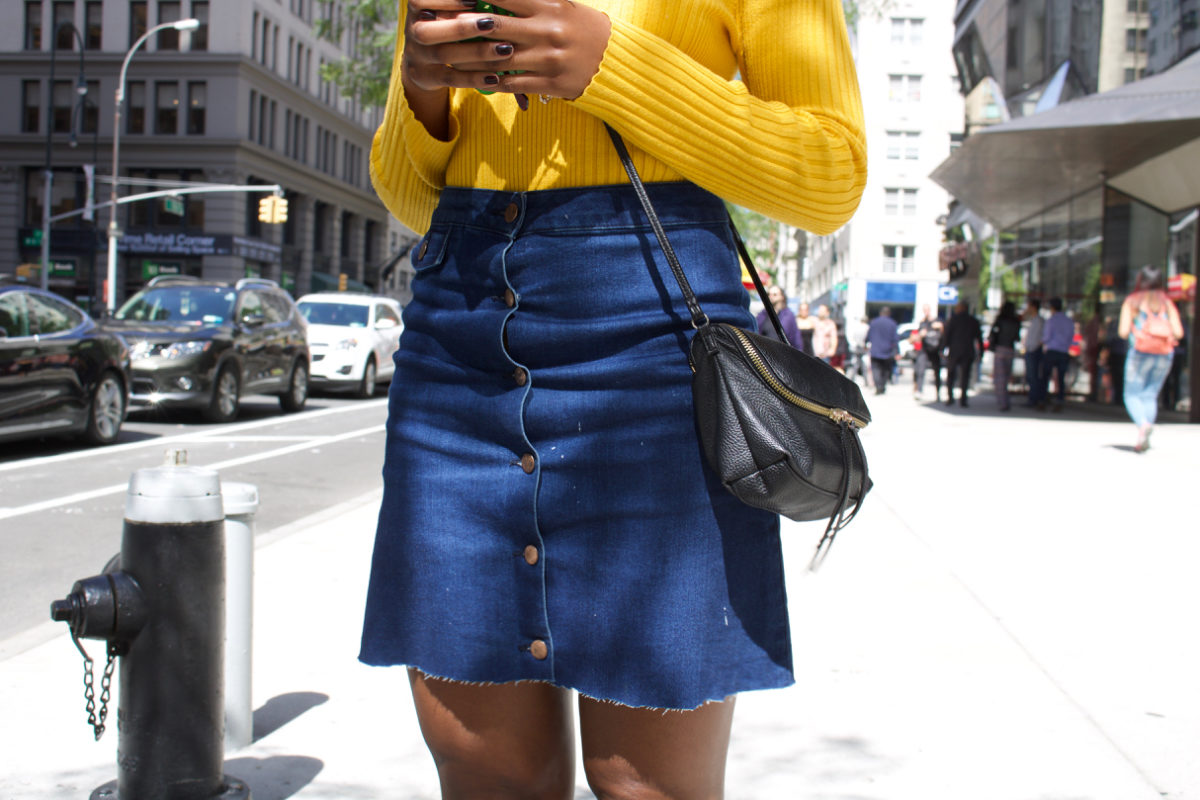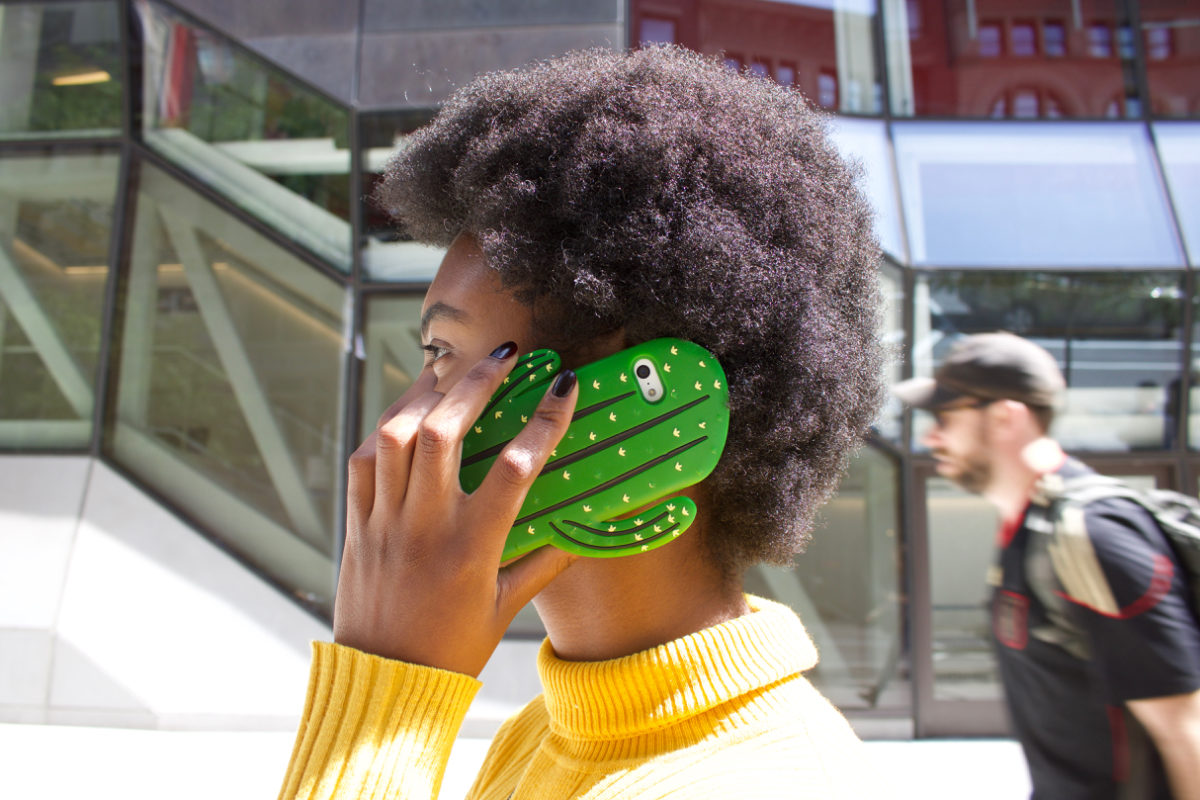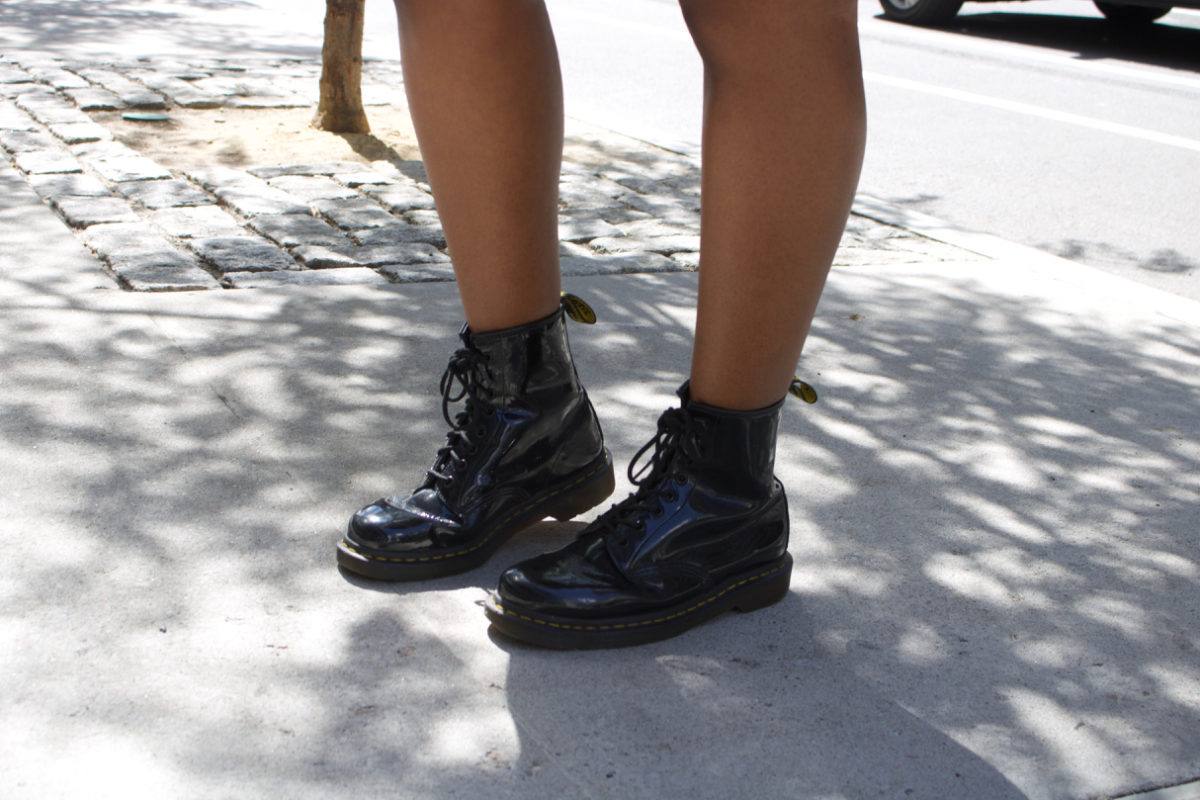 Huashuang (Anna) Hu, a fashion design senior at Parsons, stands out with her unique personal style. Hu is wearing a Lazy Oaf sweatshirt and yellow socks which add contrast to her white Nike sneakers. She dyed her hair a soft red for the first time this year. "I'm going for this sunburnt kind of look," she said. Hu also adds a little personal touch to her face through matching red eyebrows and drawn on freckles she painted on herself as part of the look. "I like to dress playfully most of the time. I don't like to over dress," she said. "When I design I try to design youthful, feminine clothing."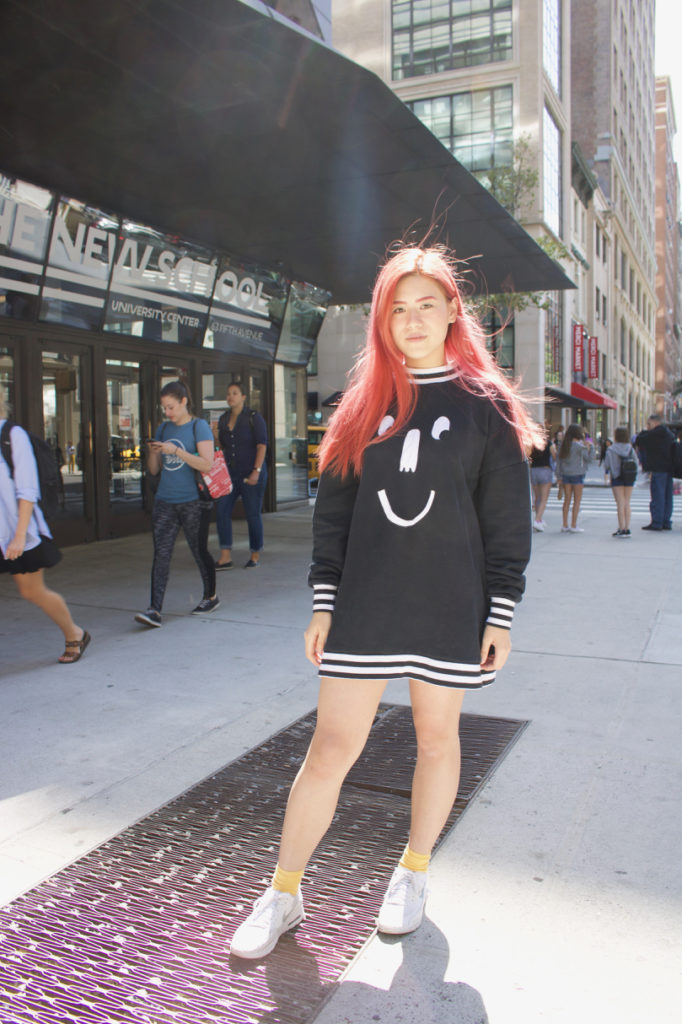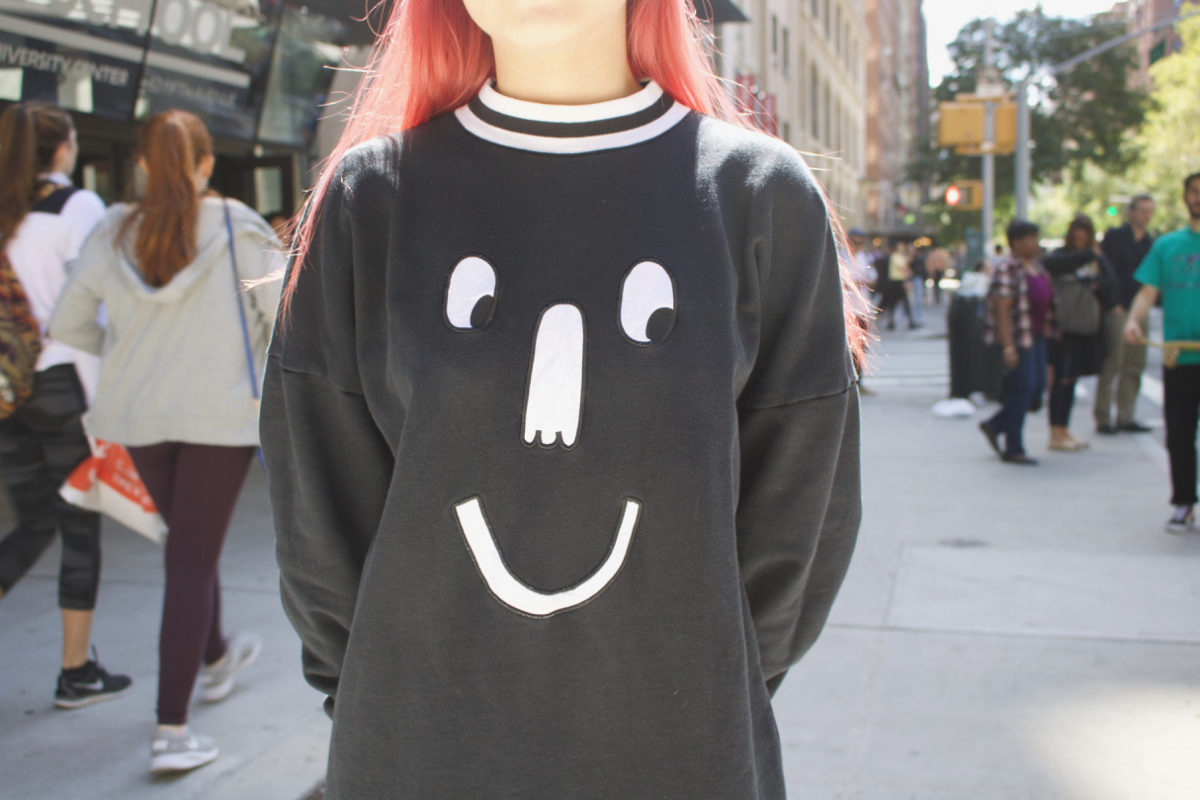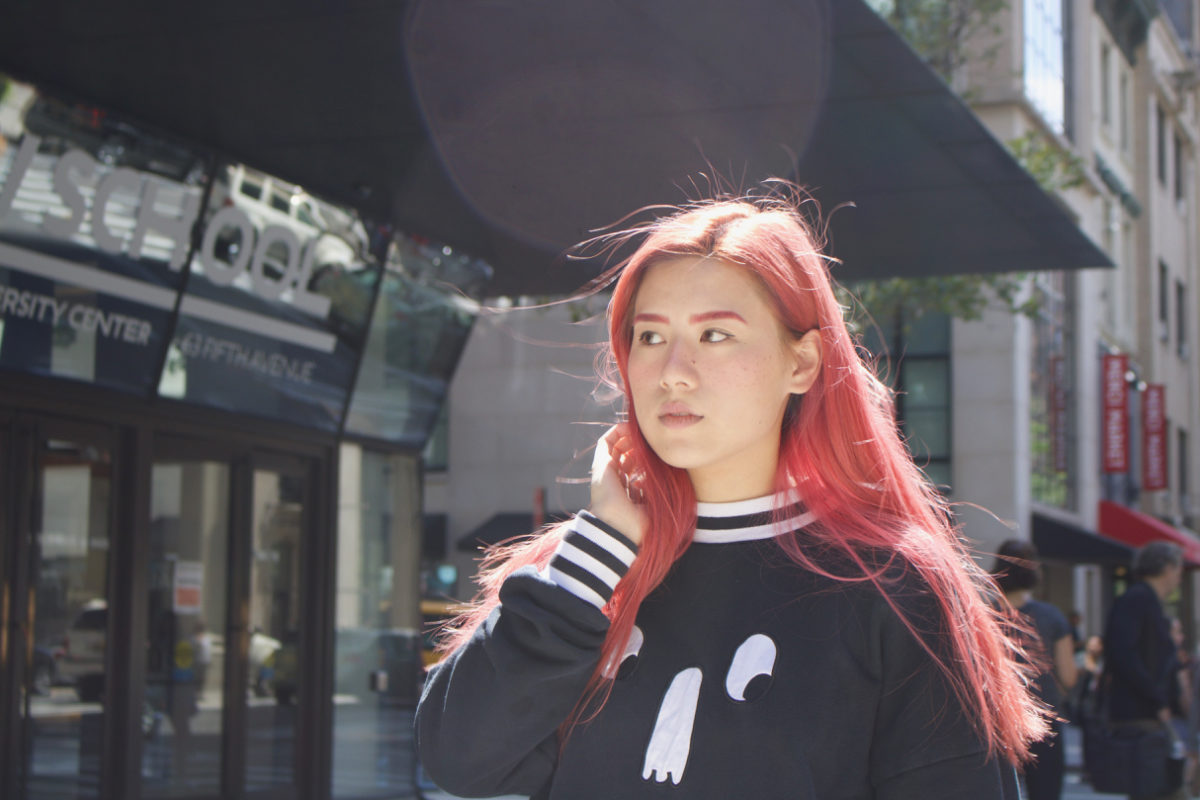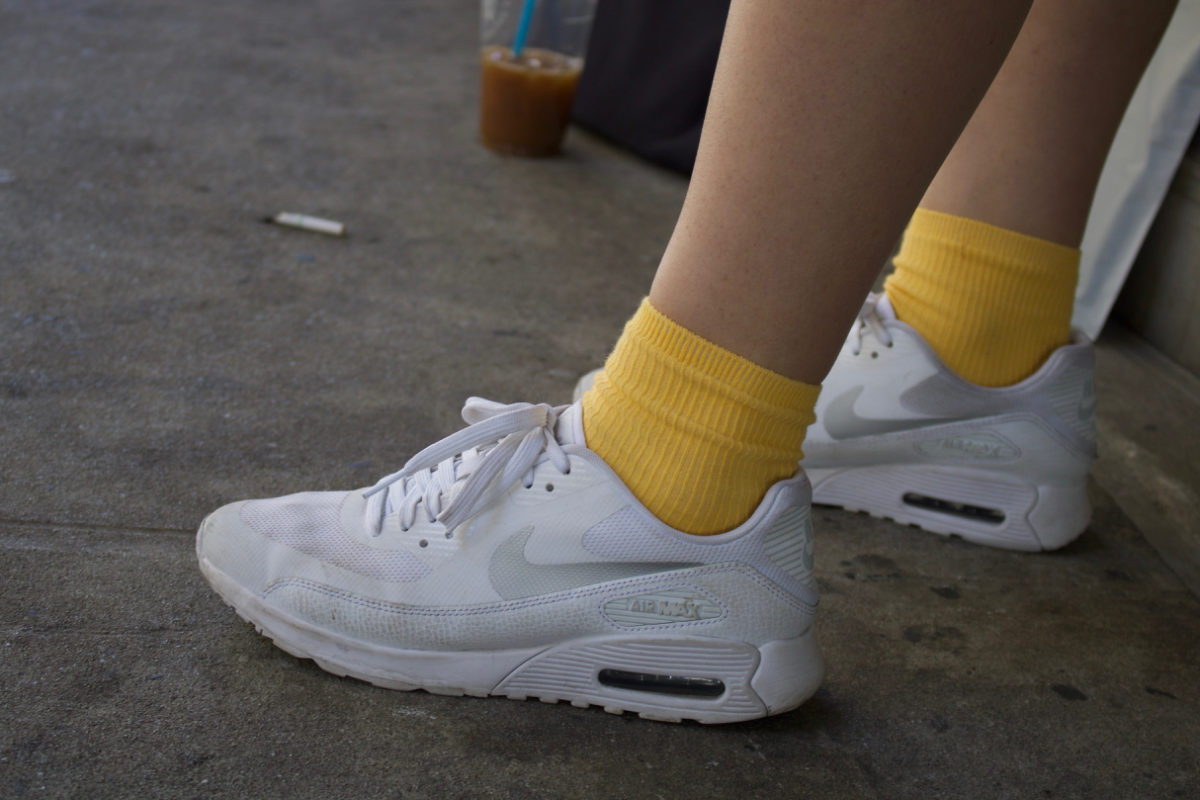 Qin Cong, a senior at Parsons, wears an all-black ensemble. Her v-neck shirt with sleeves reminds her of the traditional Chinese fan. "I feel like my personal design style is traditional Chinese," Cong said. The fashion design student paired the shirt with a black twill skirt she made last summer, black ASOS sneakers, and kept school spirit alive with a black Parsons tote bag.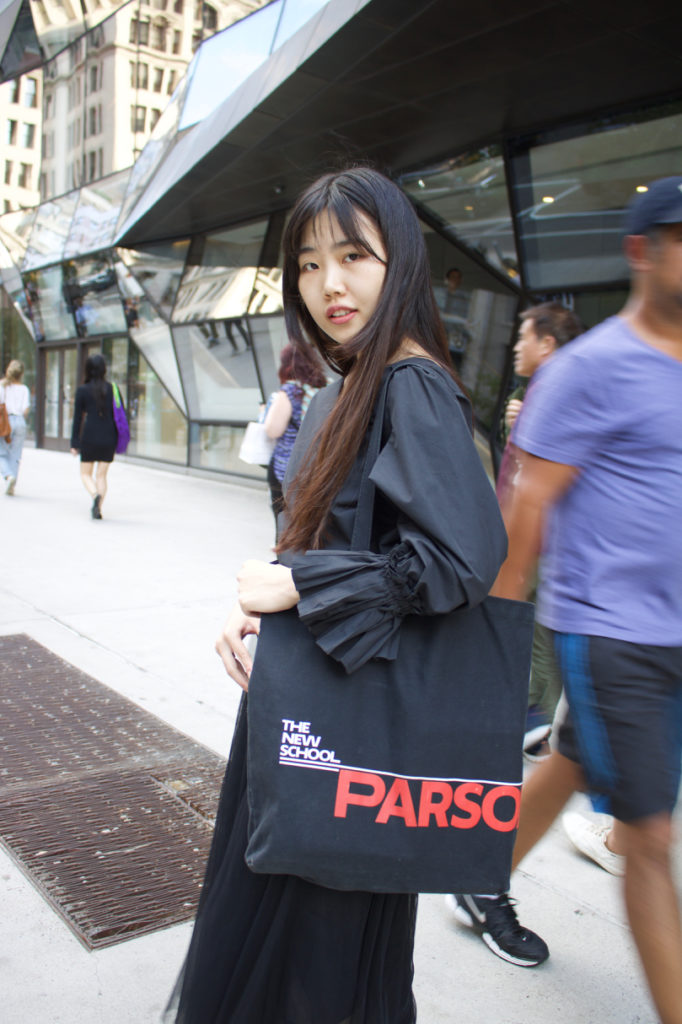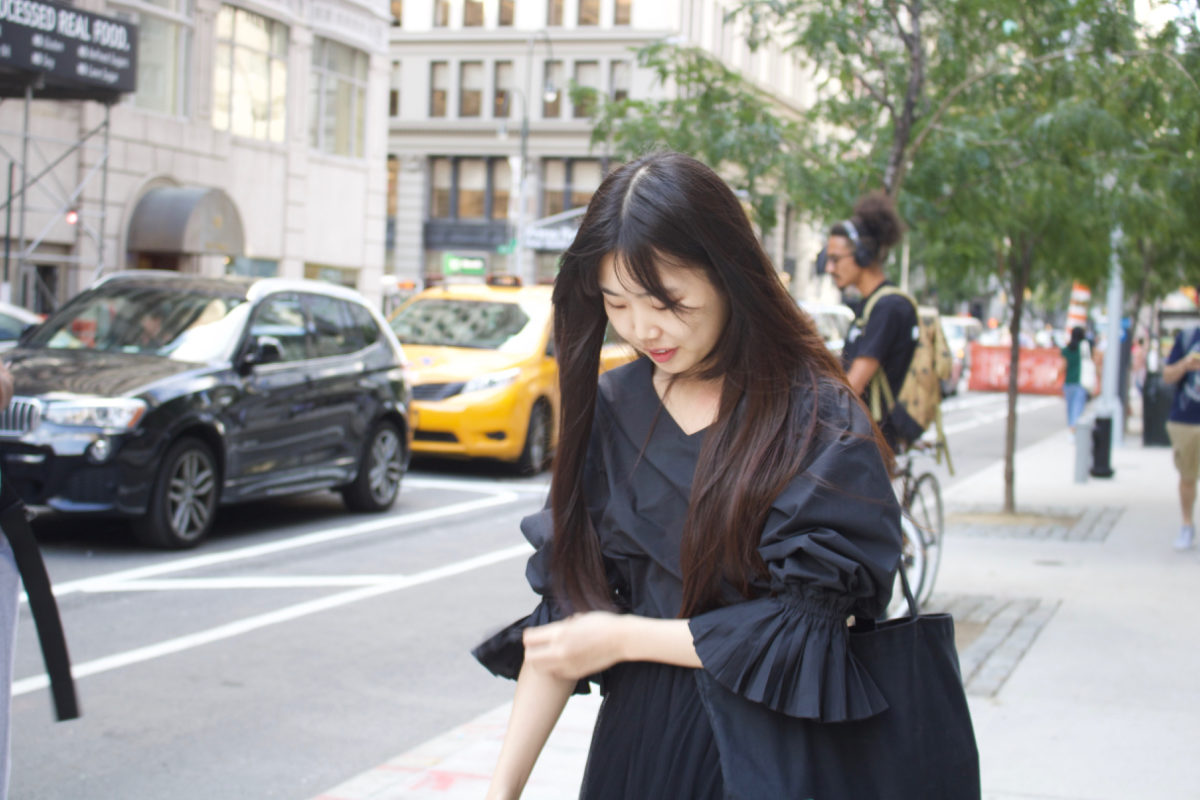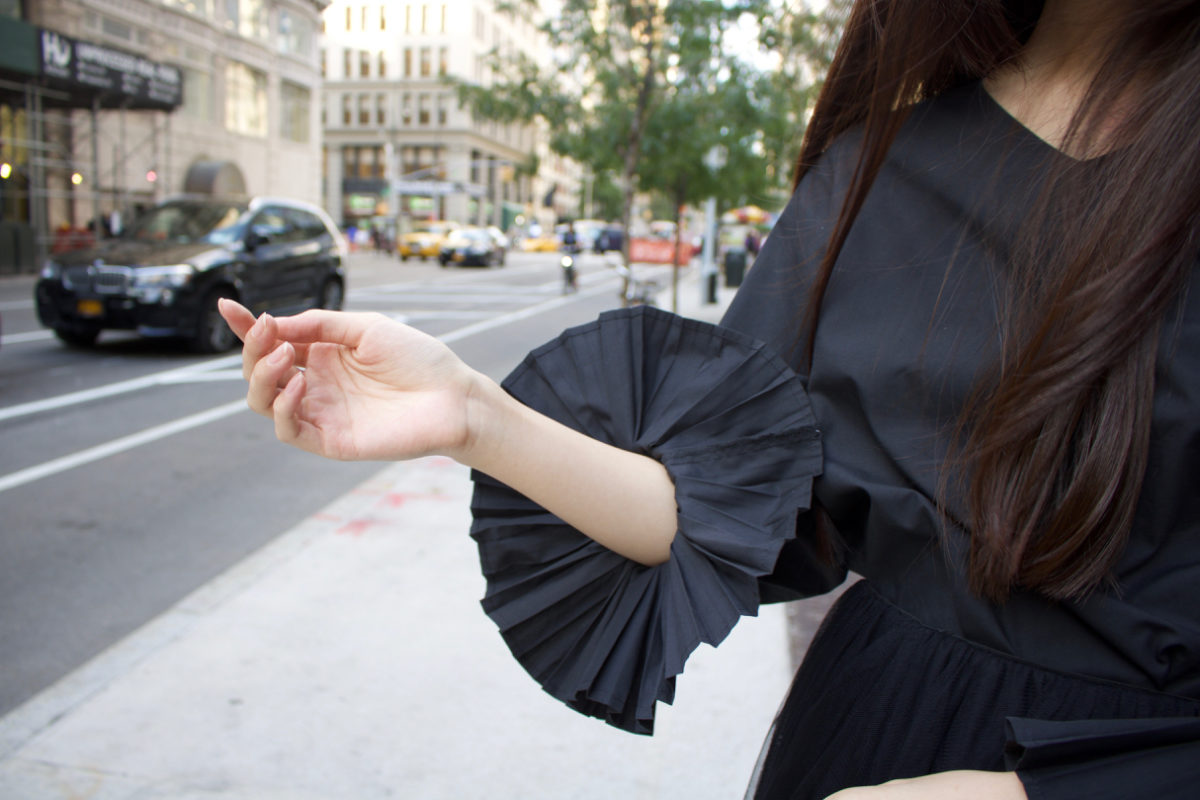 Sasha Greenwald, a sophomore studying fashion design at Parsons, dresses for the chilly morning by wearing an oversized American Apparel sweater, pants he took from his brother and boots from Zara. Sasha is accessorizing the look with a necklace a friend gave him from Israel, and his parents' engagement rings. "I kinda just snatched them up," Sasha said. "They have new rings so I took advantage of the opportunity."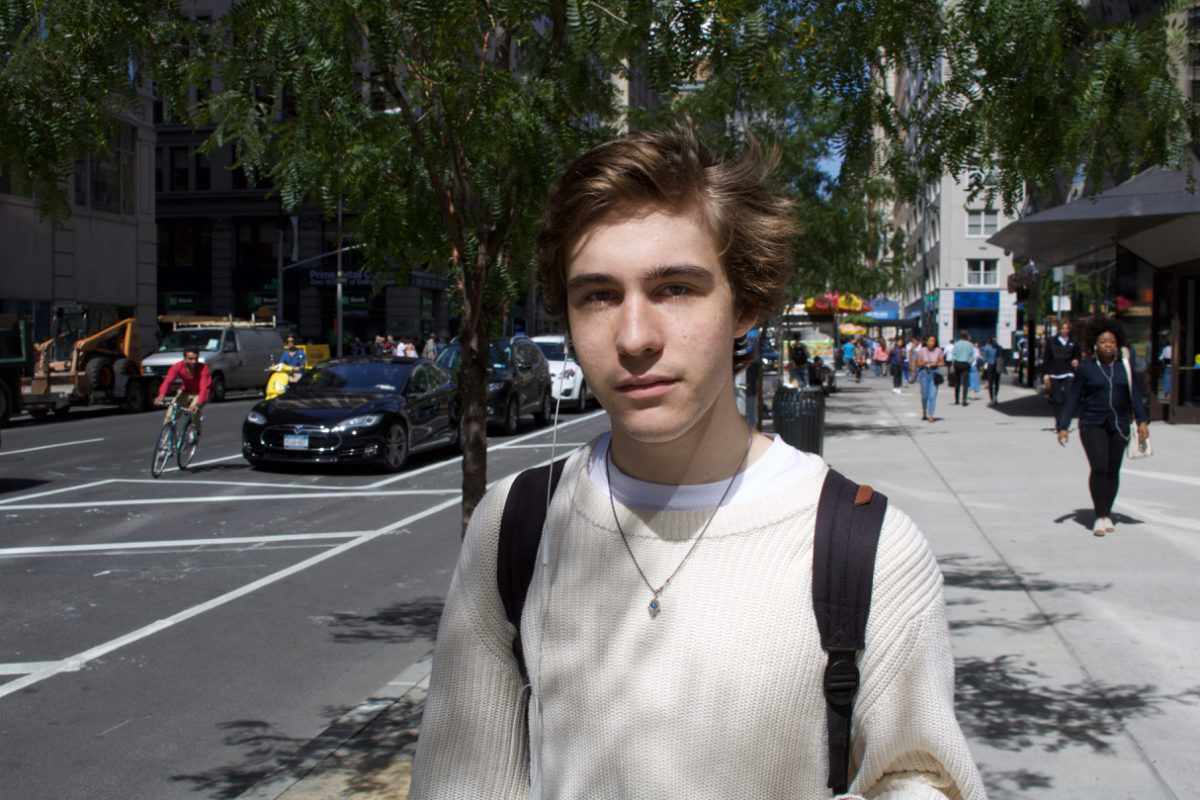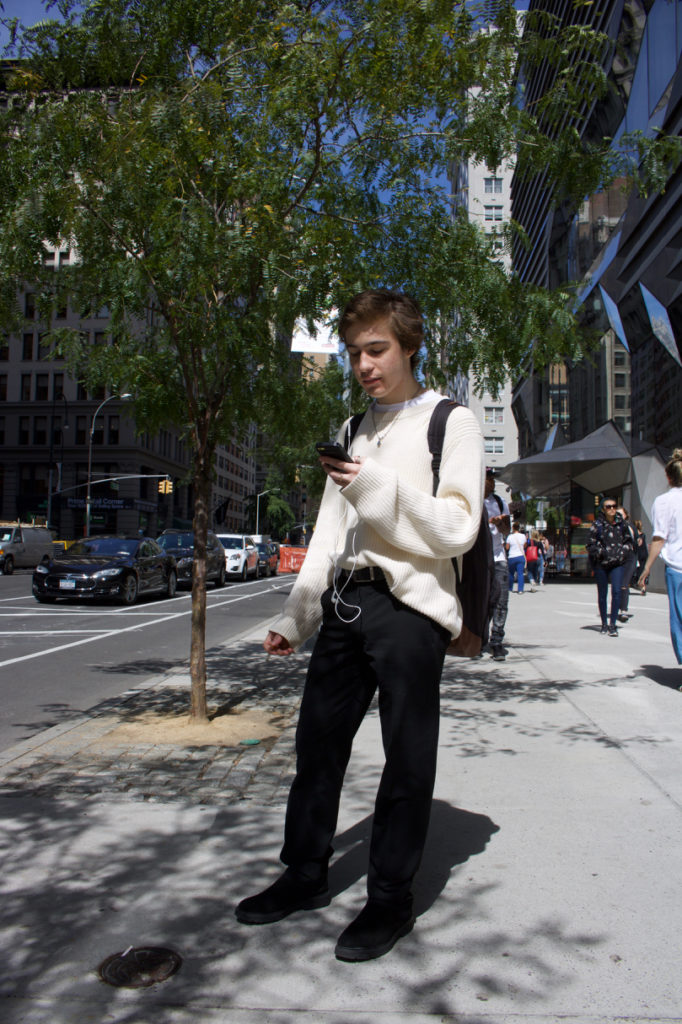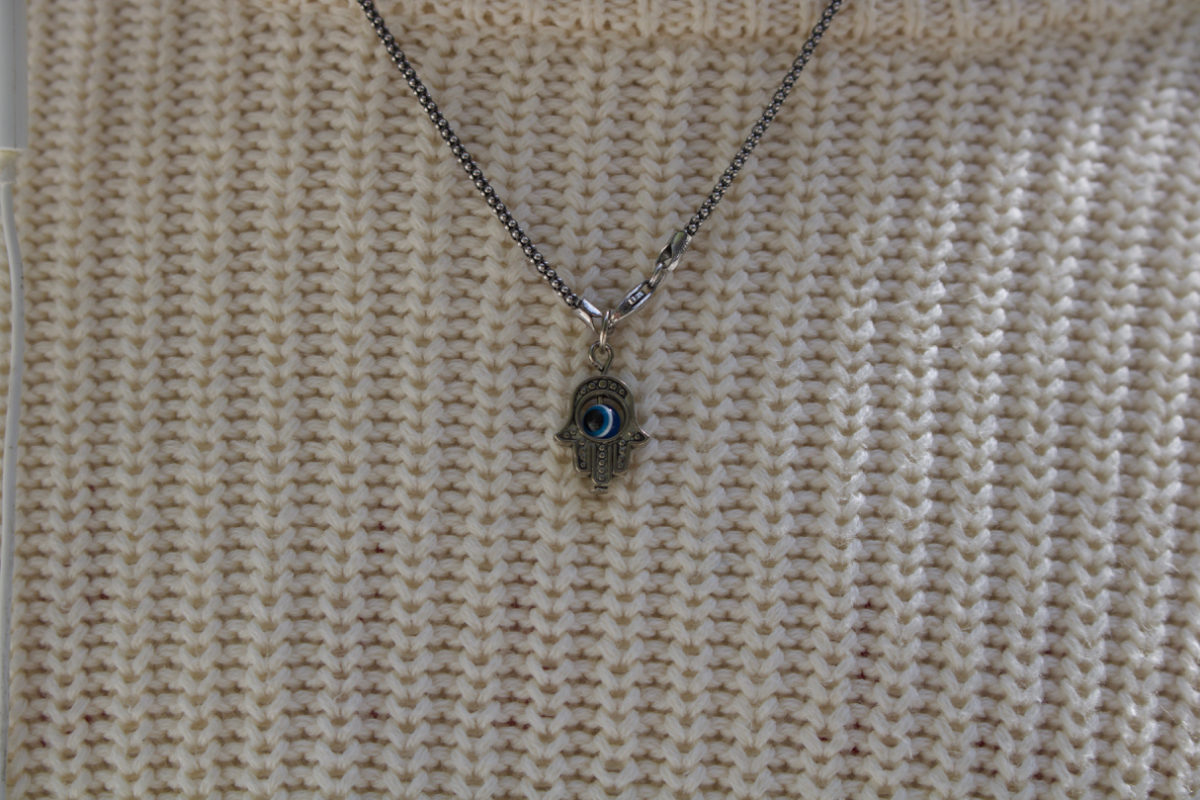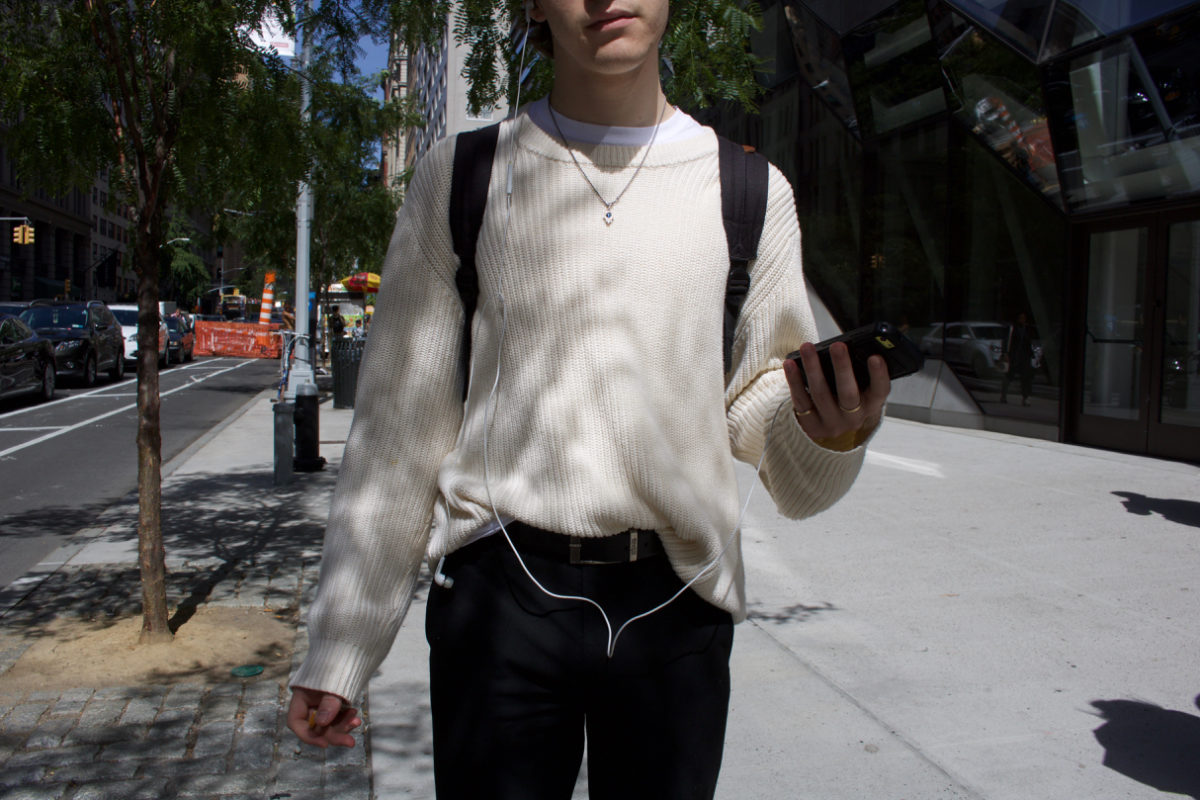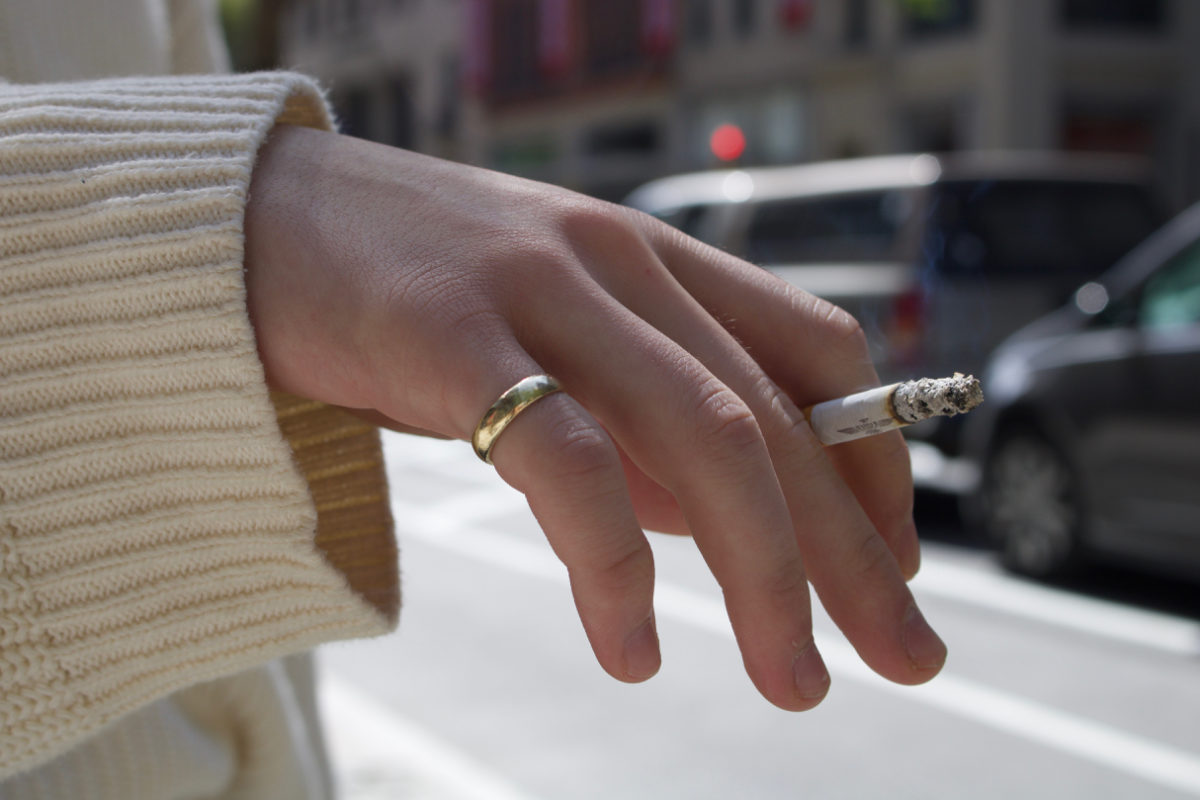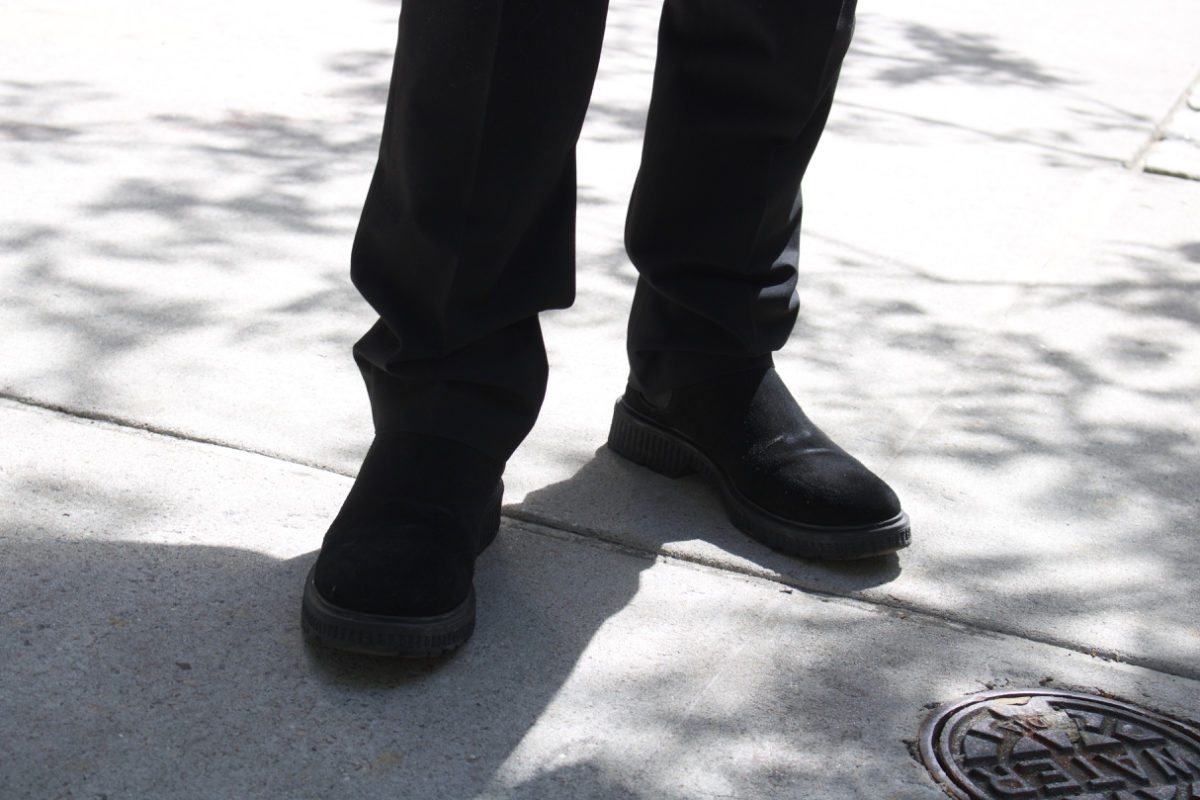 Mark Tobon is a freshman at Parsons studying strategic design and management. Tobon is wearing an 80's-inspired outfit paying homage to his biggest inspiration: the late Mexican- American singer, Selena. "I really wanted to honor her," Tobon said. "I DIY'd these pants I basically cut off the bottom and made fringes." Tobon accessorized his look with a pink camouflage headband, a black Parsons tote bag and a bracelet that was handed down to him from his father.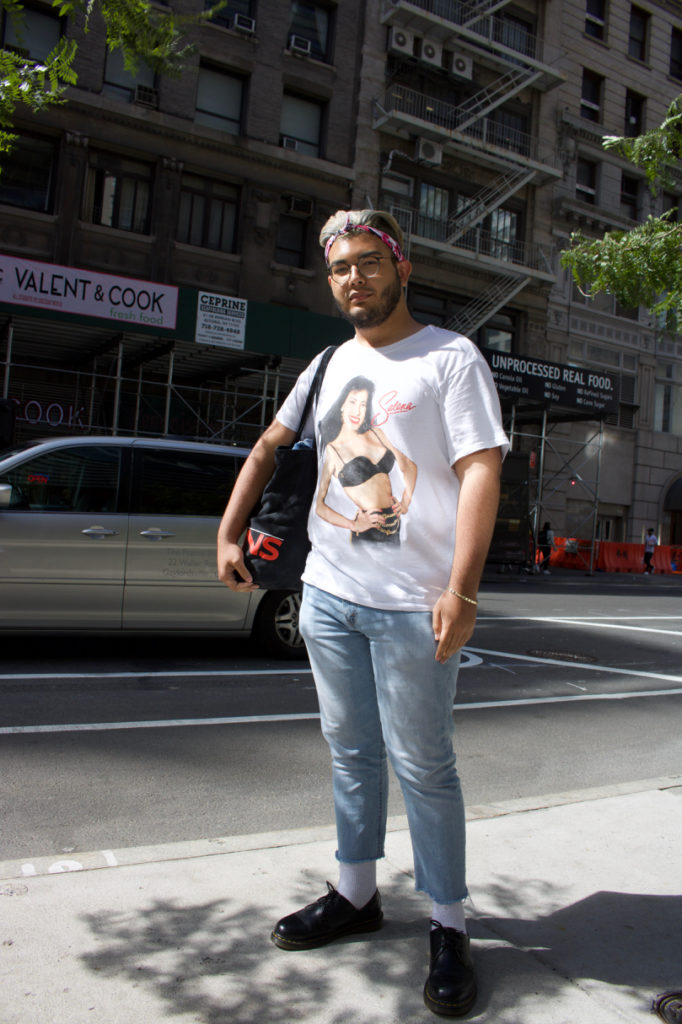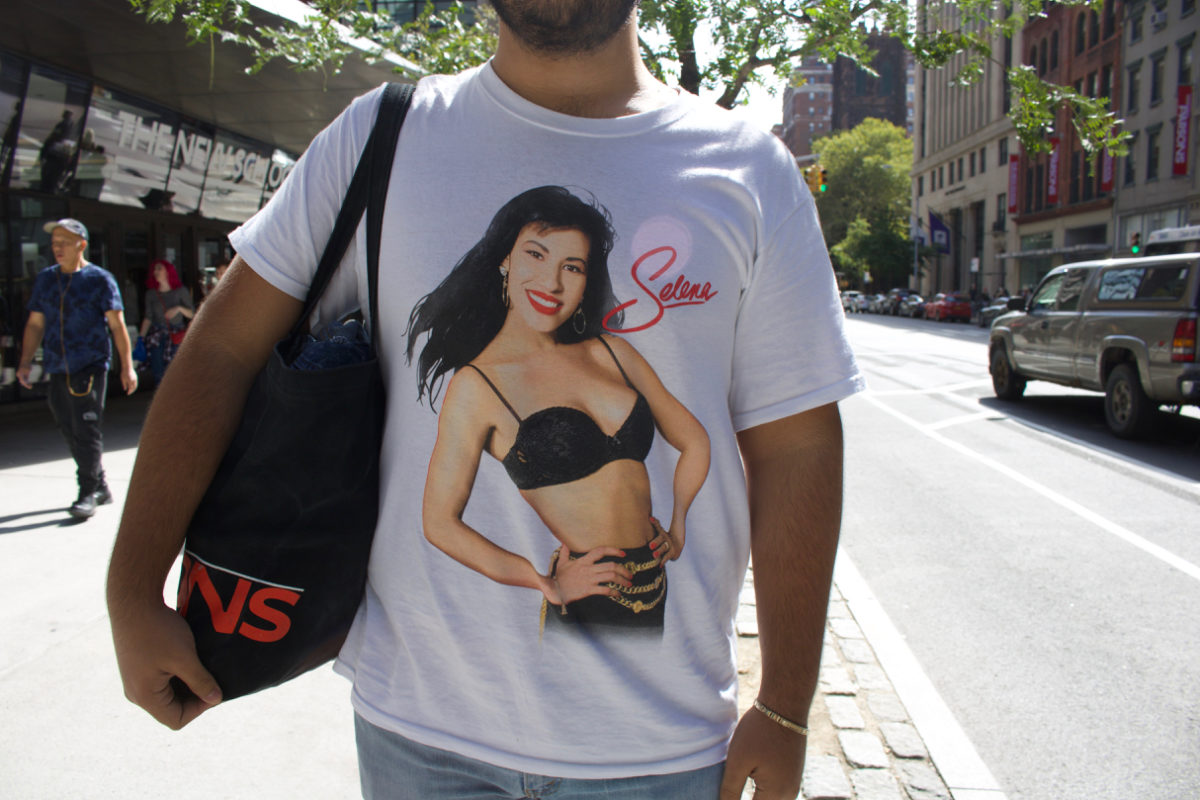 Dolan James is a sophomore studying photography at Parsons. James said he was making a statement wearing white Nike Cortez shoes, sample sunglasses, a Jacob & Co. silver bracelet and a Dickies Light Blue jumpsuit. "I actually got them from my friend, I had gotten arrested and they sent them to me as like a joke," James said. "My friends are assholes. I'm from Orange County and the Cortez's are really big there. These are your first set of shoes when you out of jail."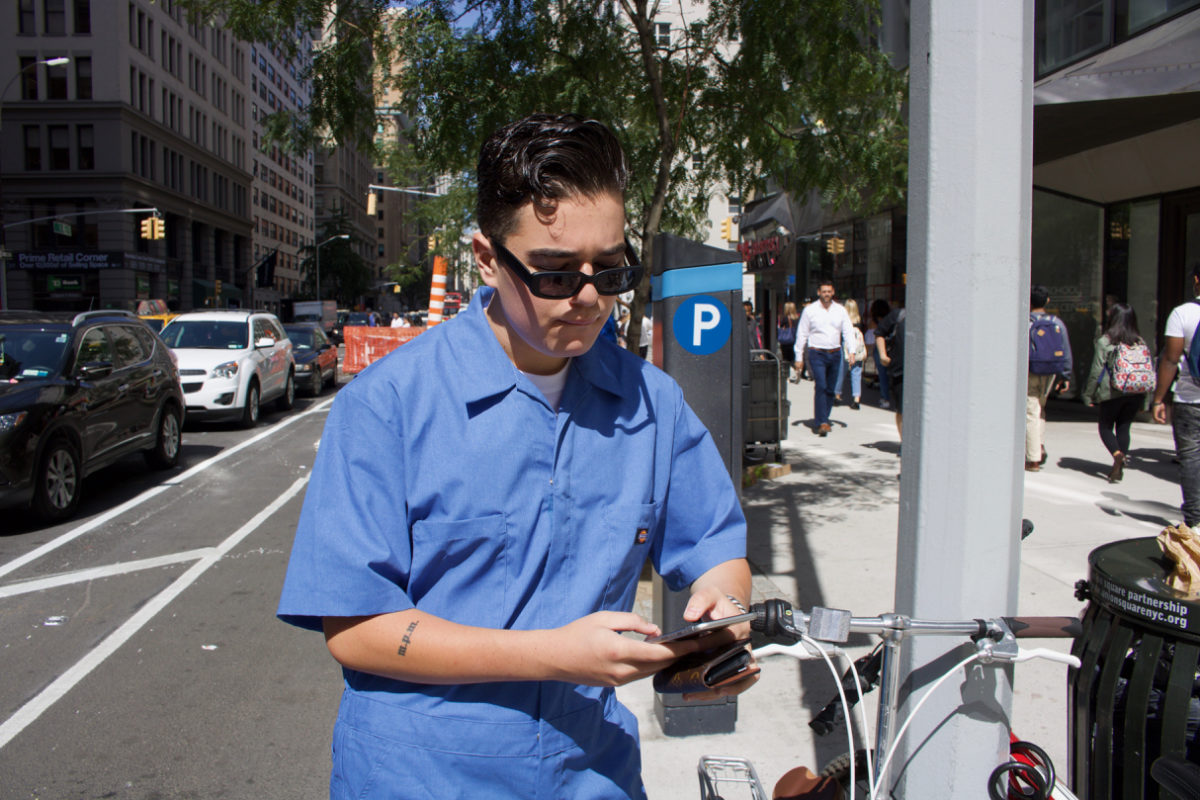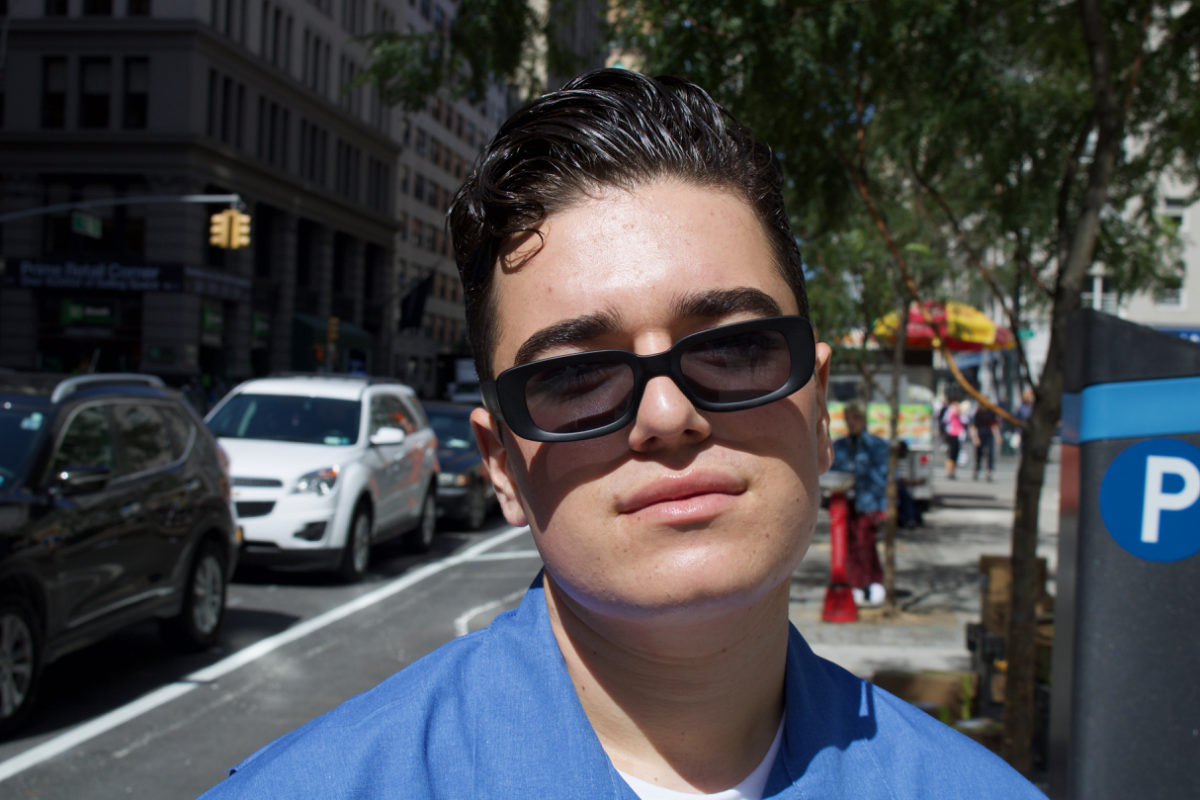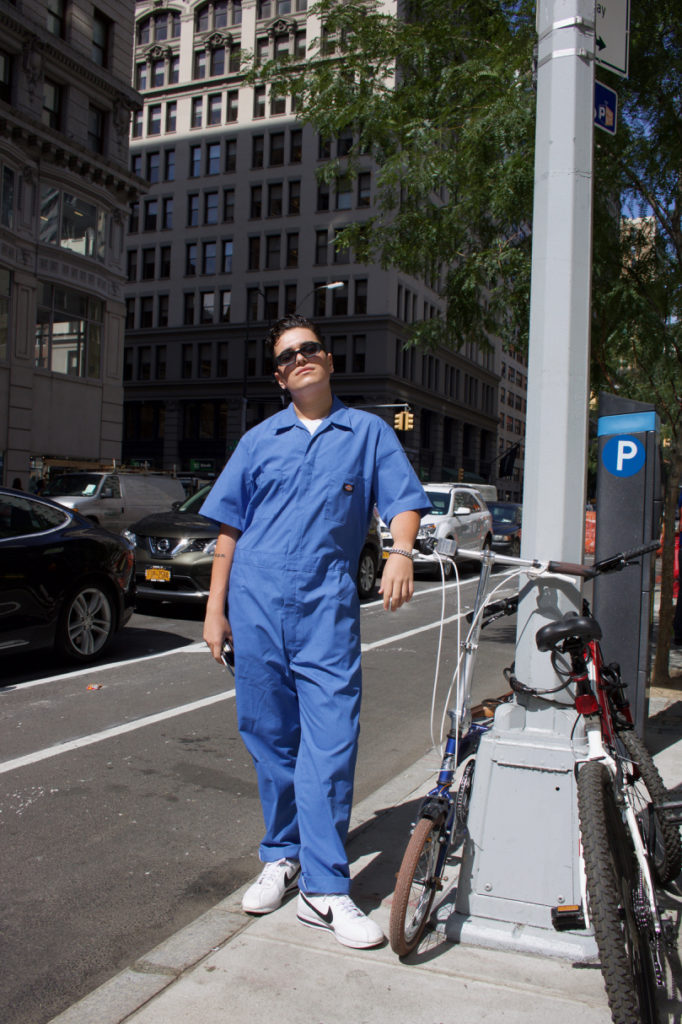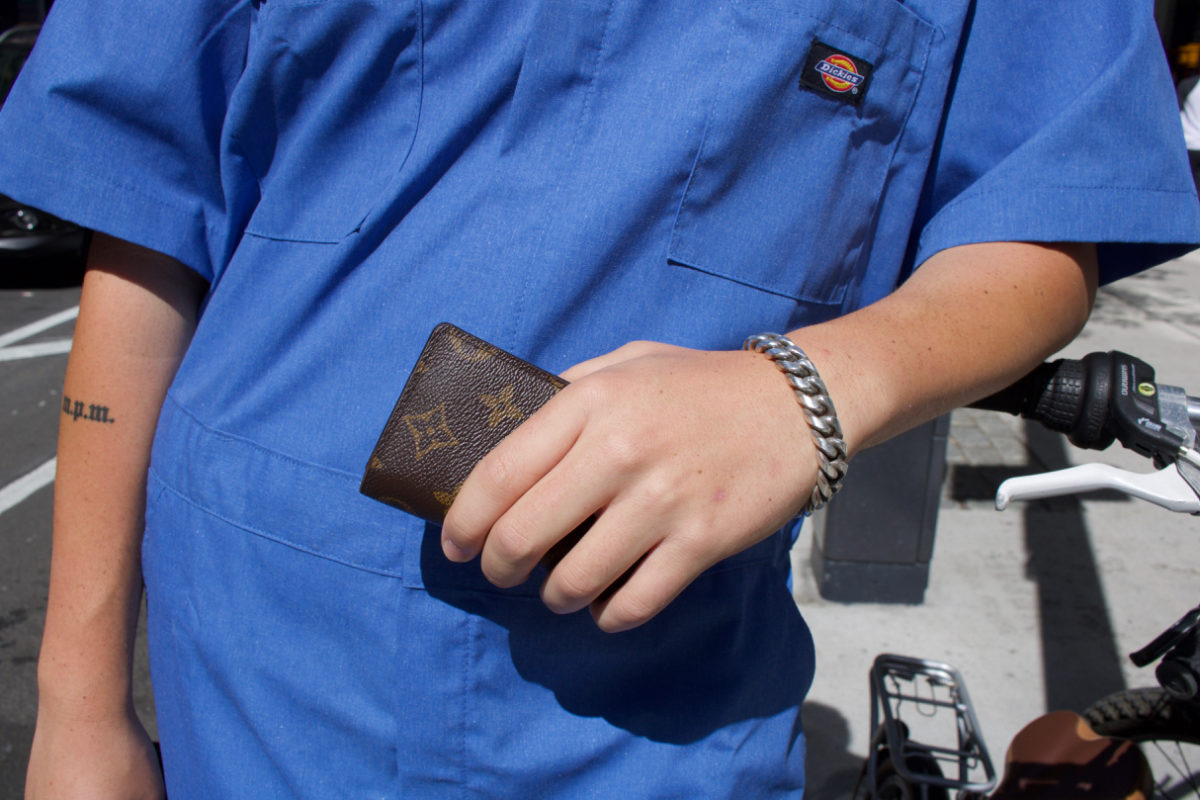 ---
Photos by Orlando Mendiola.