Fashion on 5th is The New School Free Press' weekly fashion column showcasing the student's best and most unique looks of the week.
Parsons students Angelo Cho and Jamie Fong both, relax outside the UC, a perfect photo op.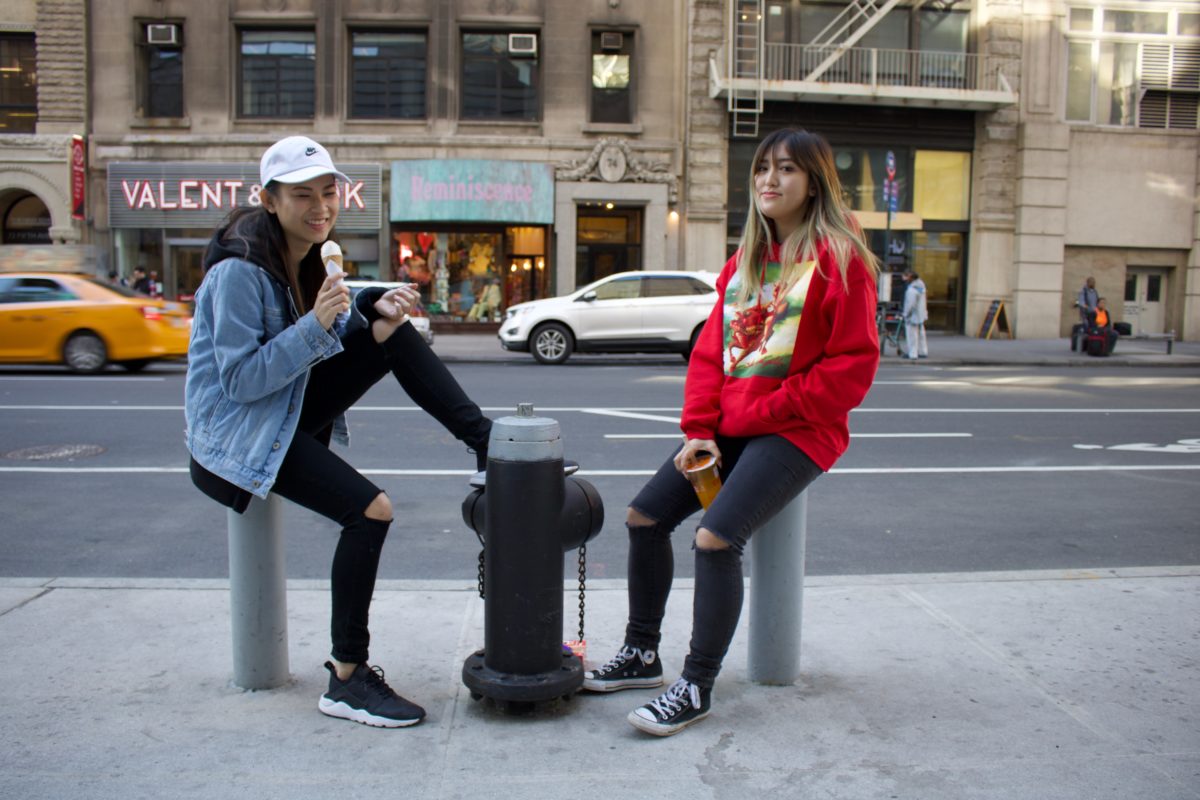 Jamie Fong, a Communication Design student at Parsons, wears a Top Man denim jacket layering a black hooded jacket from H&M over a white top. "I'm a basic bitch," Fong joked. The casual, cool look is topped with a Youth Mission cap with an ice cream cone in hand.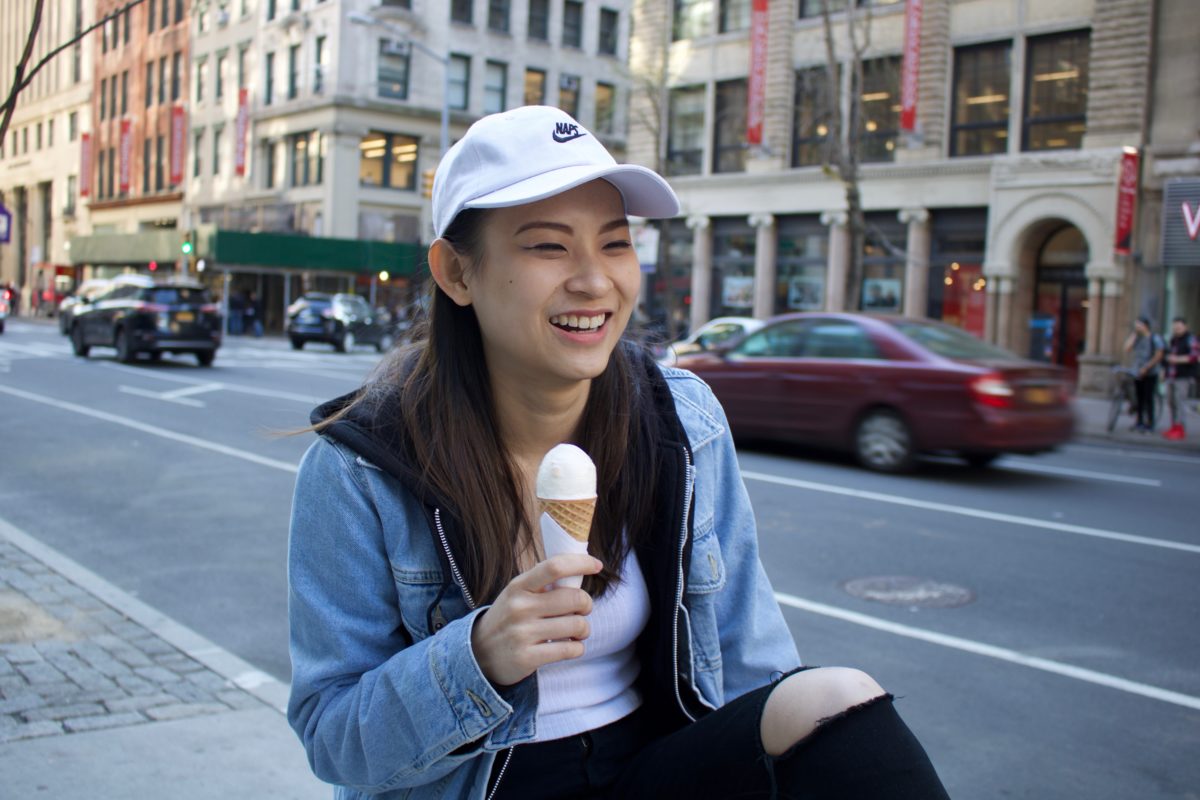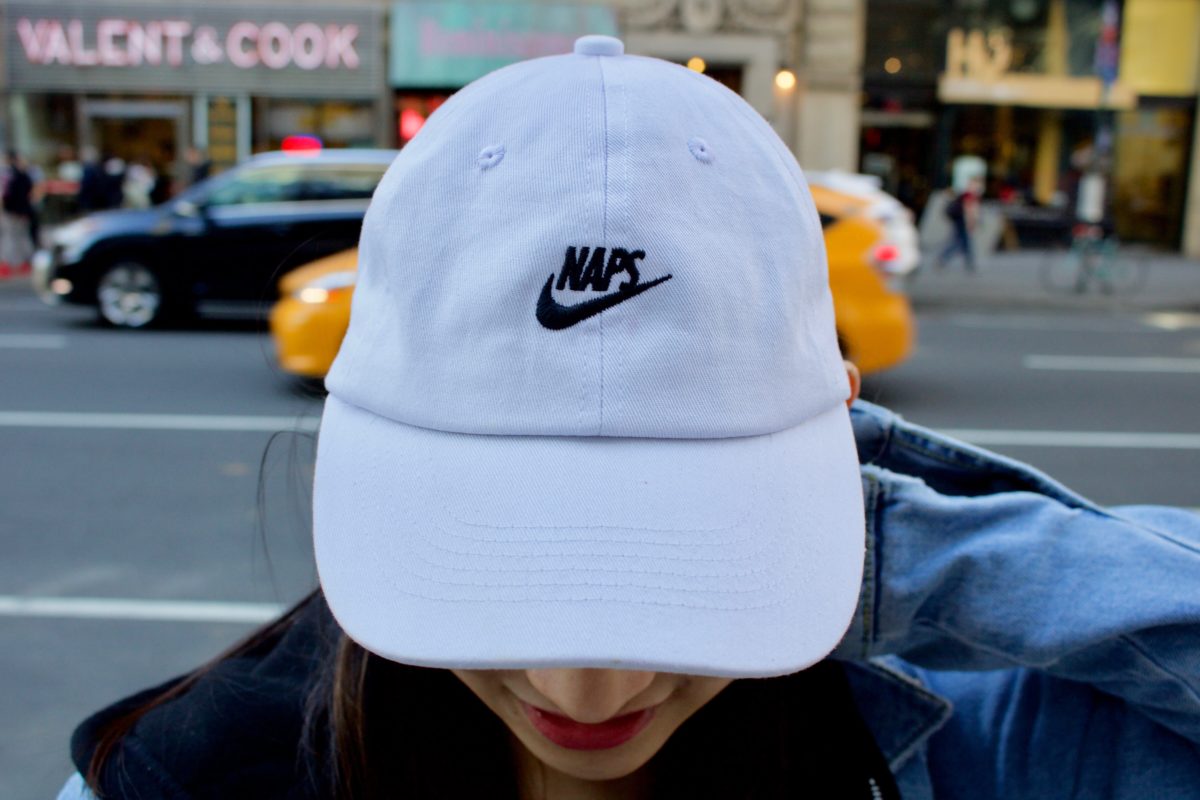 Angelo Cho, a student of Strategic Design and Management at Parsons, wears a red Urban Outfitters sweatshirt that coincidentally compliments her orange bubble tea. Her jeans are from Aeropostale. "There like 10 years old! I also ripped them myself." The once black jeans have faded to an aesthetically pleasing grey. She wears black Converse sneakers finishing the look.
Jonathan Lee, a Fashion Design student at Parsons wears a black Richardson World tee shirt with green army colored slacks thrifted at Reminiscence. His white sneakers are Nike and black thin-framed oval glasses are Moscot. He got his cap from a clothing swap meet. His earrings were purchased at a booth somewhere in New York.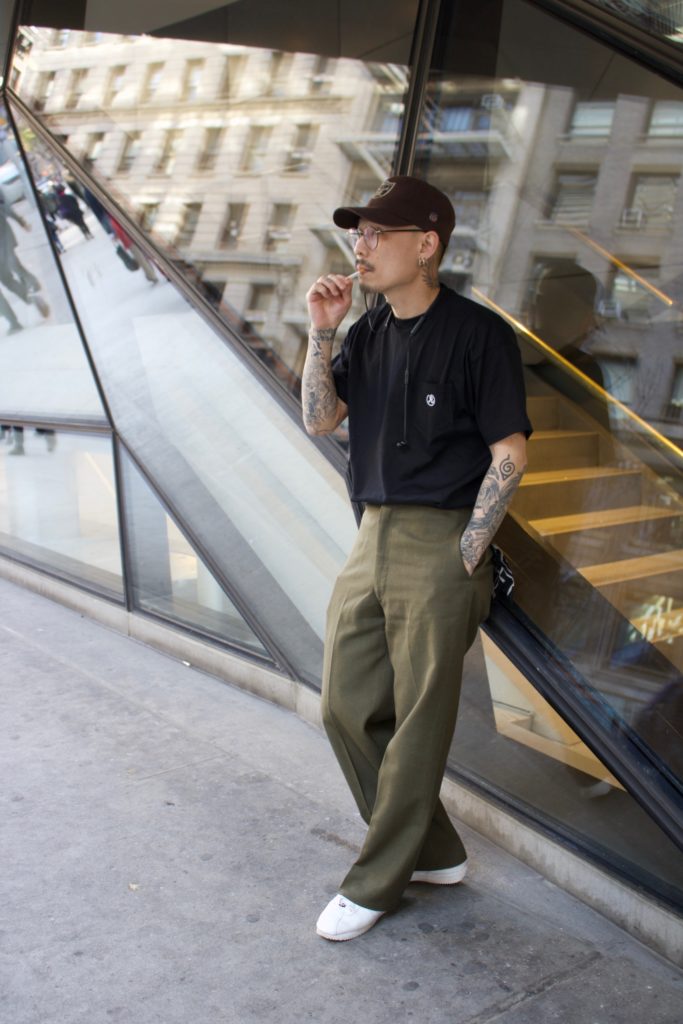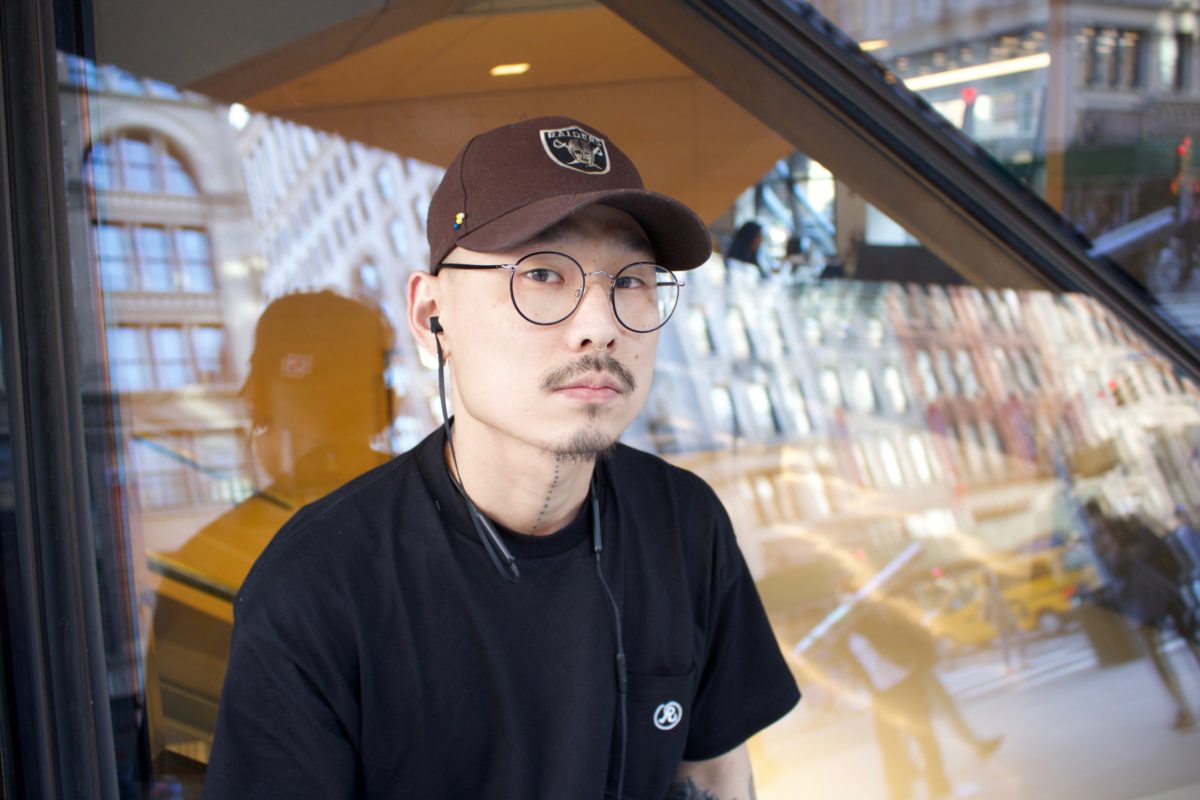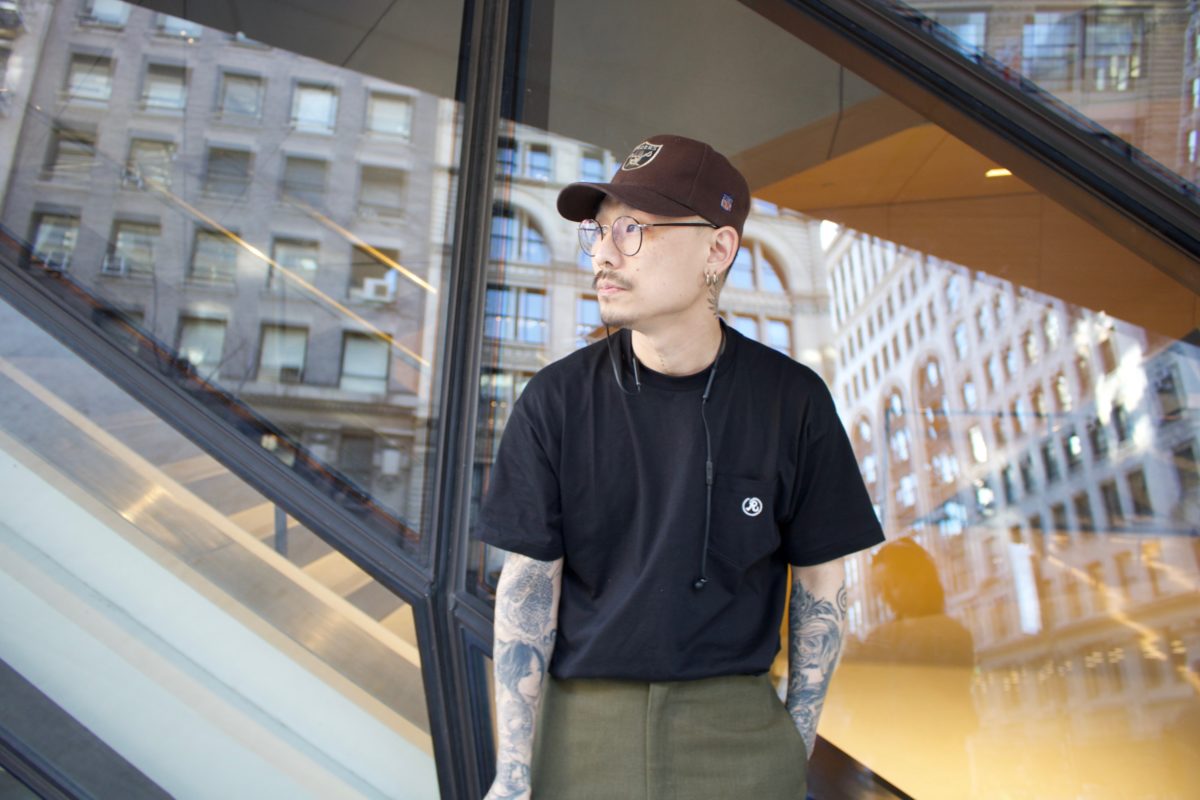 Parsons students Devin Khan and Analiesse Castro both wear an array of thrifted items that showcased different styles.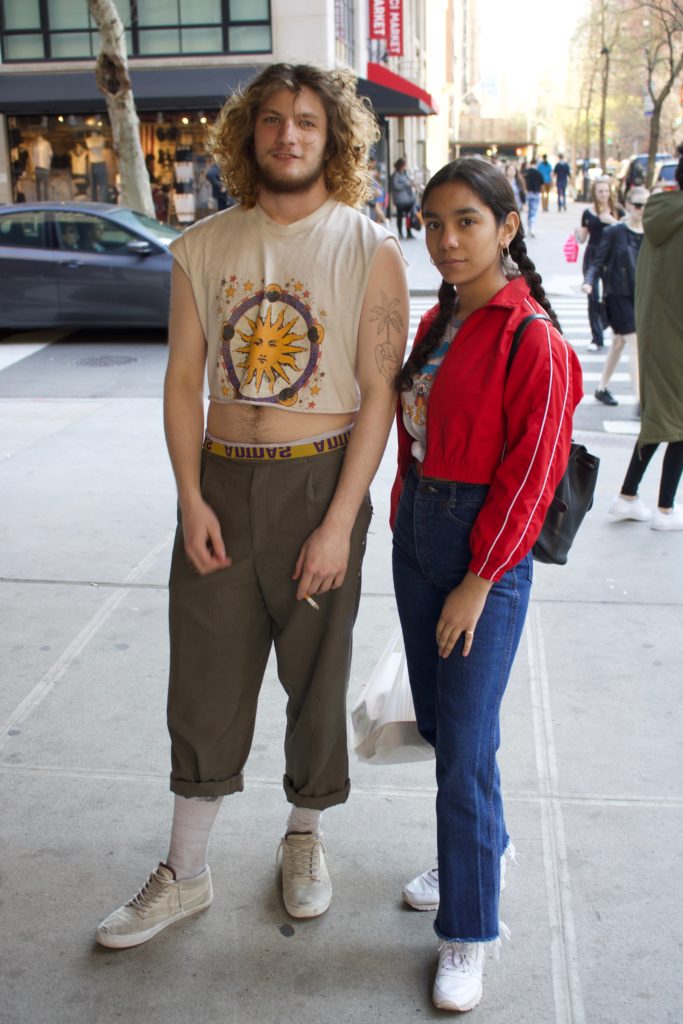 Devin Khan, a Parsons photography major, thrifted his shirt and green cuffed pants from a thrift shop in D.C. "I cut the shirt myself," he said, making it cropped. His beige kicks were given to him by a friend. The vintage and gem rings were bought right across the street at Reminiscence.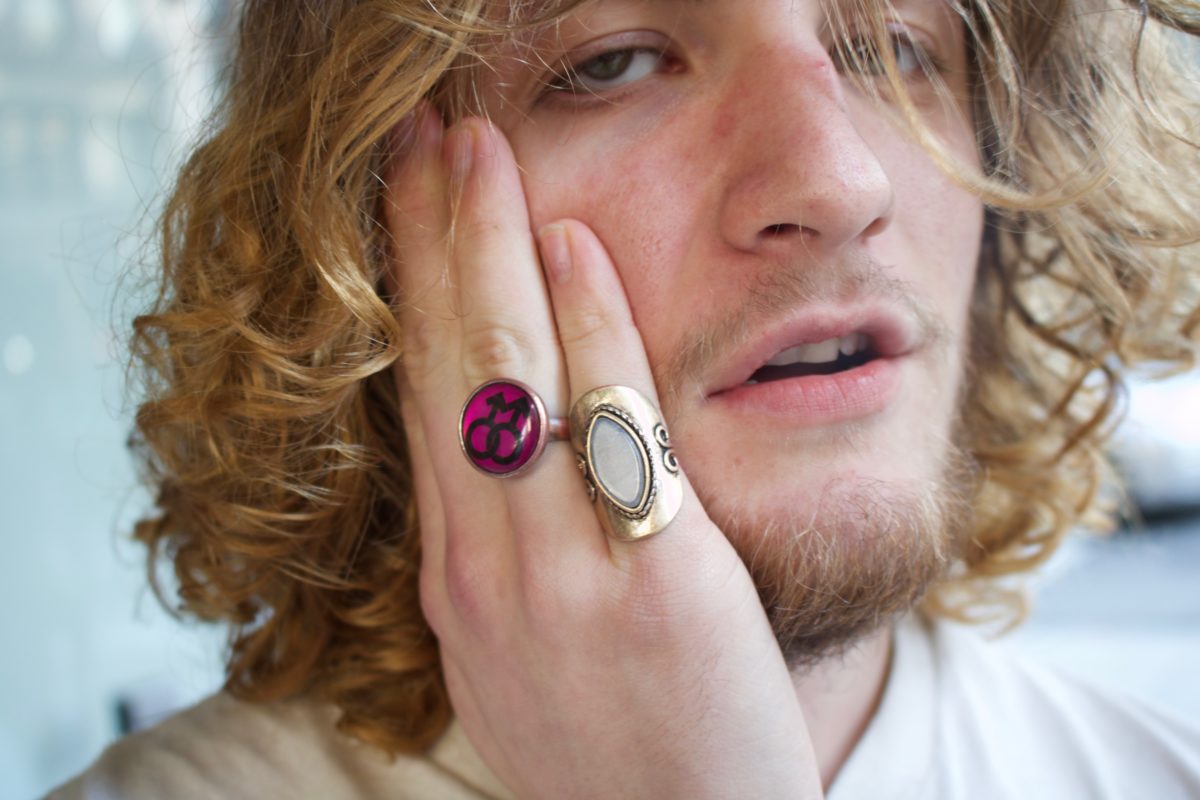 Analiesse Castro, also a Parsons photography major, wears a bright red Vetements jacket over her Chuck E. Cheese tee. The t-shirt along with her Calvin Klein jeans were thrifted through Etsy. Her gold necklace featured multiple charms collected throughout her childhood, one that says "#1 Mom," taken from her mother. Finishing the look she wears white Reebok sneakers.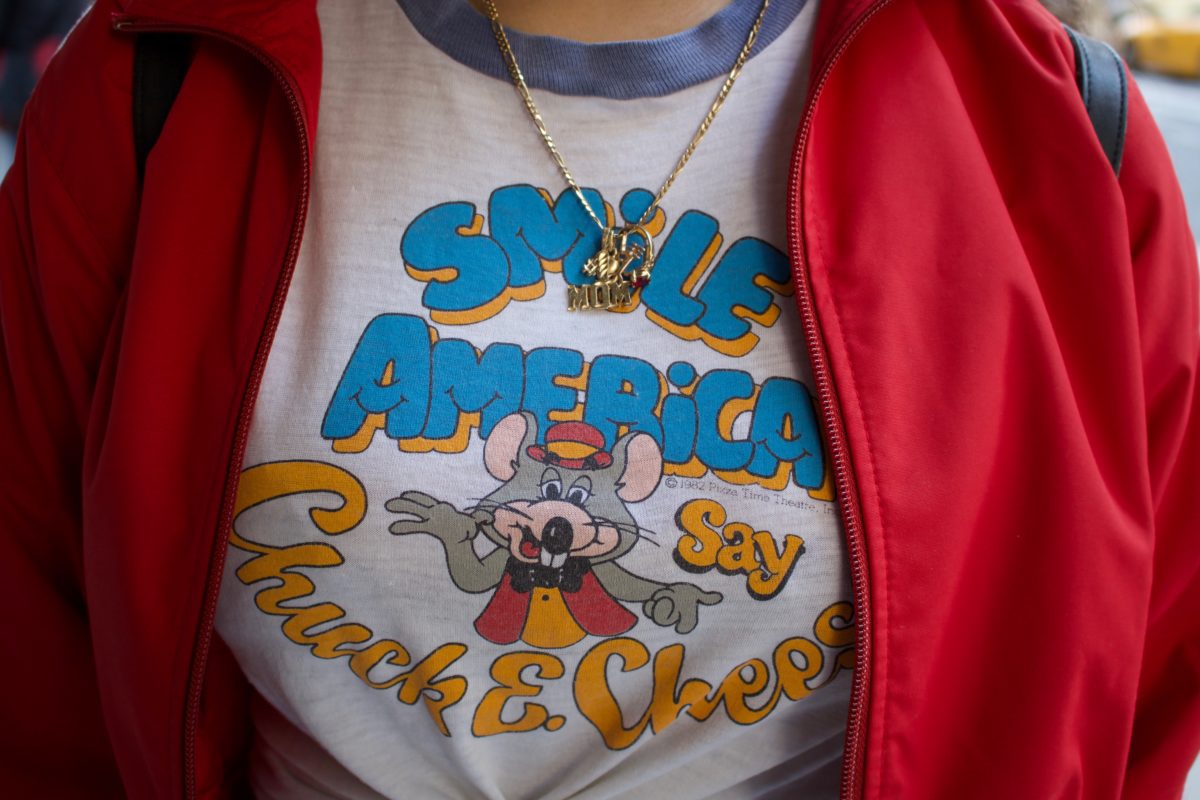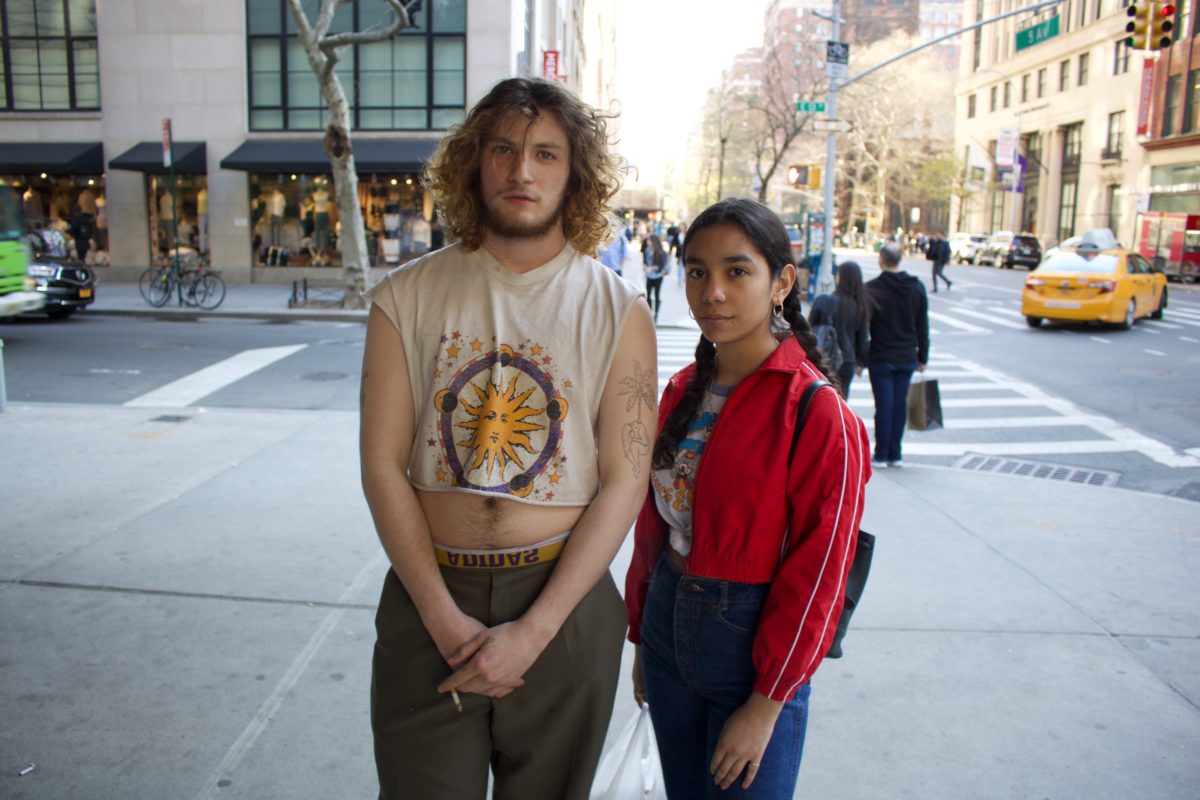 Mandy Hong, a student at The School of Jazz, wears a Forever 21 pale pink menswear sweatshirt along with a pink iPhone and case. Her multi-shaded denim capris are from H&M with black and gold Adidas.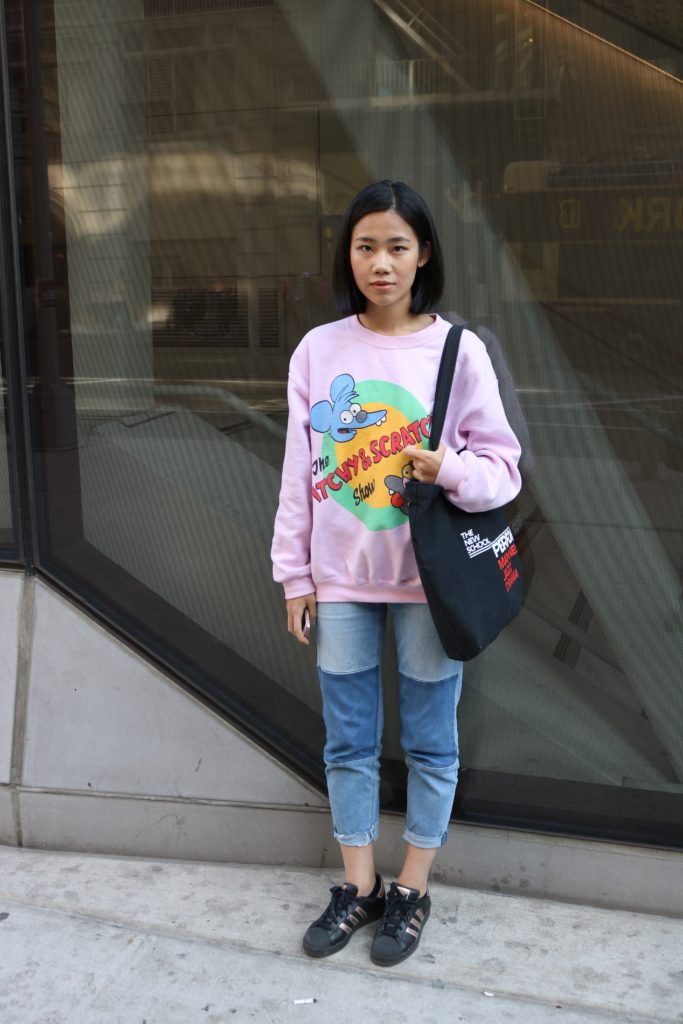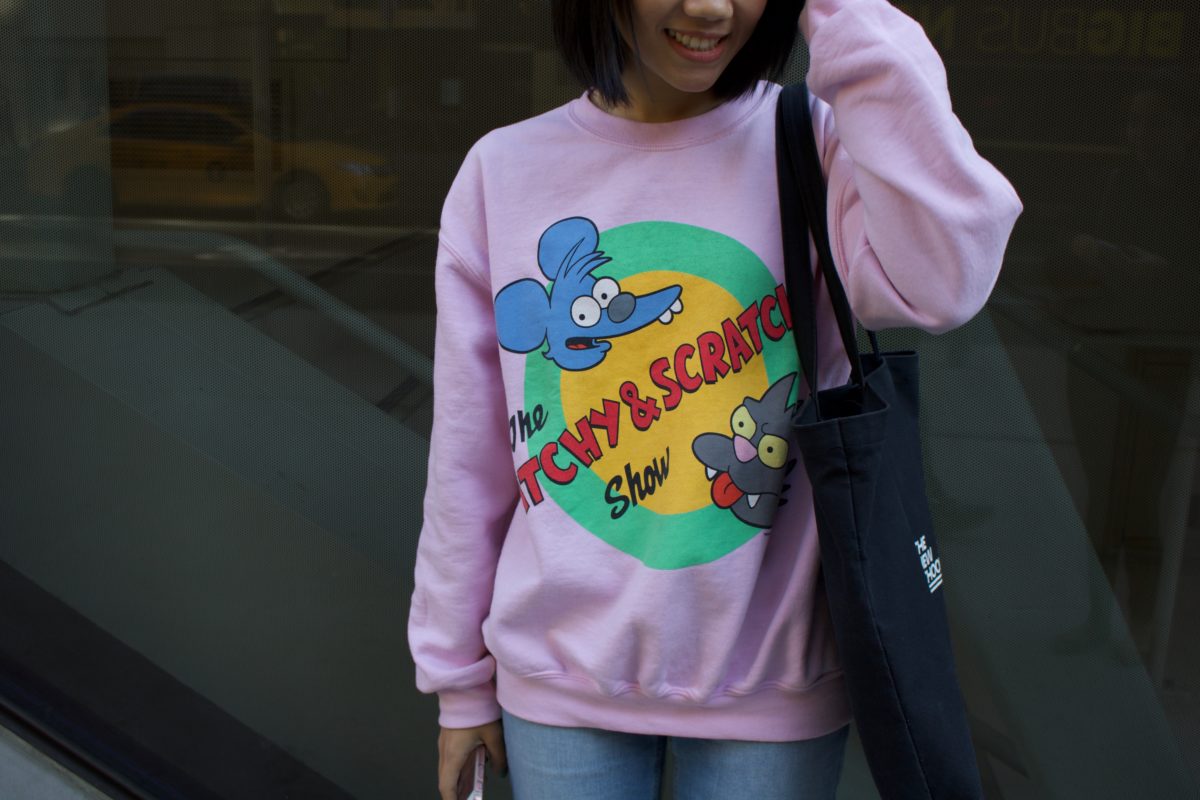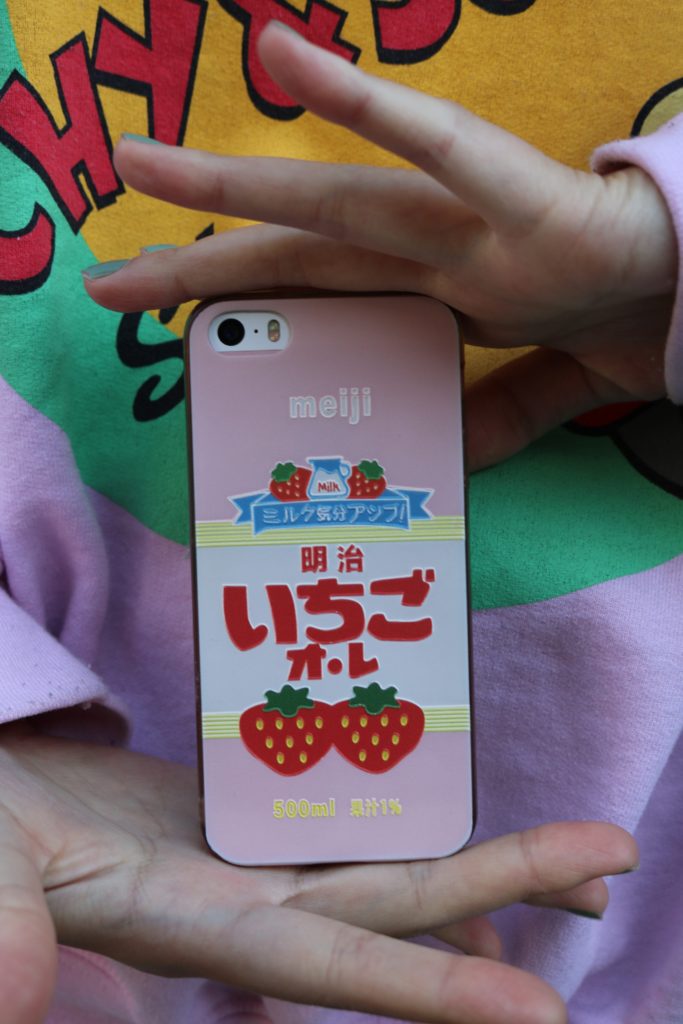 Alyssa Joines, wears her brothers old green Hurley jacket over a colorful vintage blouse she thrifted. The chain on her thrifted black pants were purchased at a Marshalls in her hometown. Her shark-tooth earring was made out of a necklace she purchased down in Florida. The Demonia black platform boots were purchased from the Dolls Kill clothing website.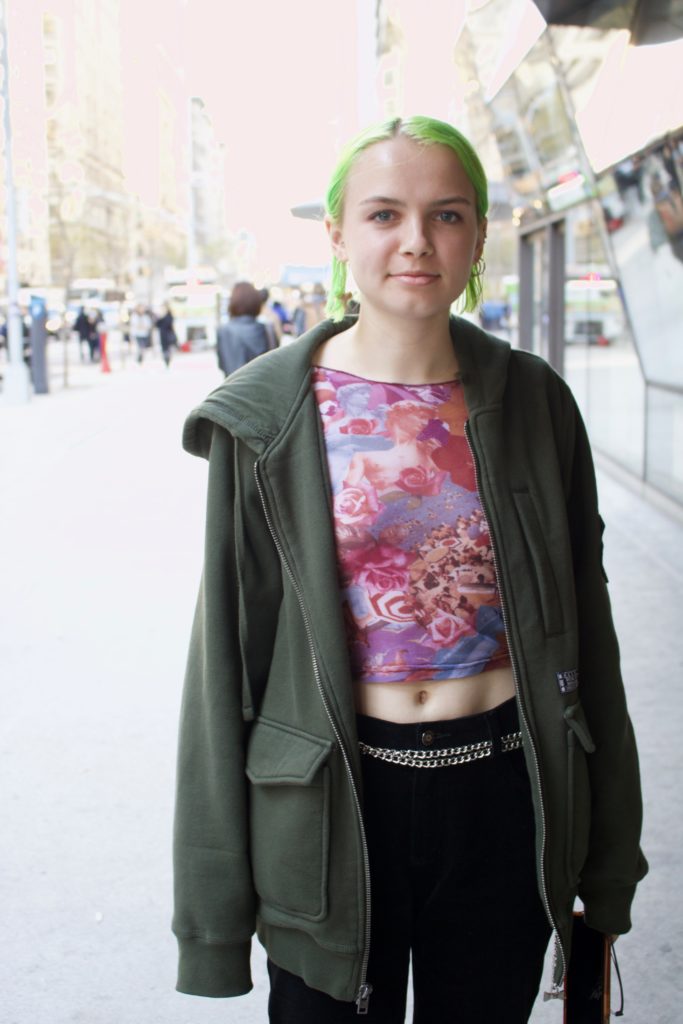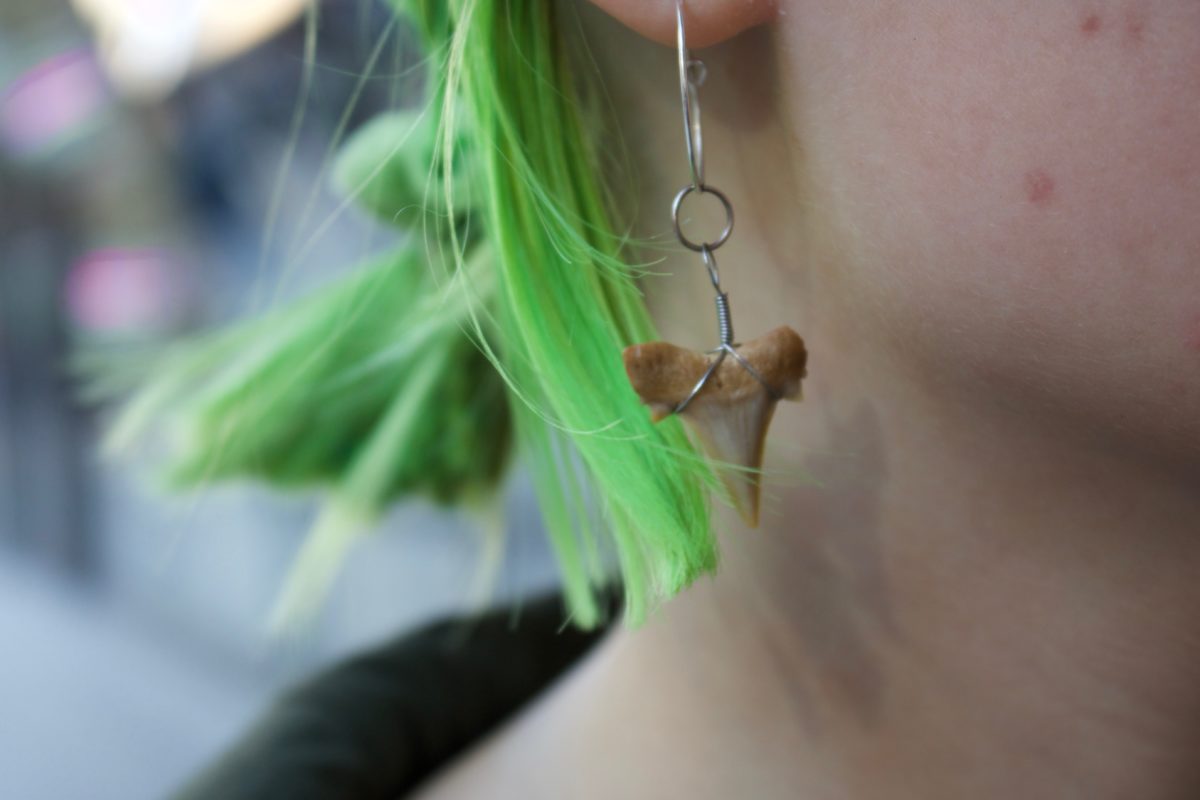 Left: Elliot Hanger, a second year student at Eugene Lang, purchased his whole outfit from shops in hometown of Indiana. "I've never left a shop [in Indiana] paying more than five bucks," he says. The tee shirt was purchased at Broad Ripple Vintage and his blue and white striped pants were bought for just a dollar at a costume sale at a theatre in Indiana. The black velvet shoes are Stout's.
@aruhanger
Right: Casey Sanders, a student at both Parsons and Lang, studies Fine Arts and Poetry, wears an all-black look. Her jacket was thrifted from a shop in Paris as well as her velvet top. Her culotte pants are from Topshop with Doc Martens below, completing the look.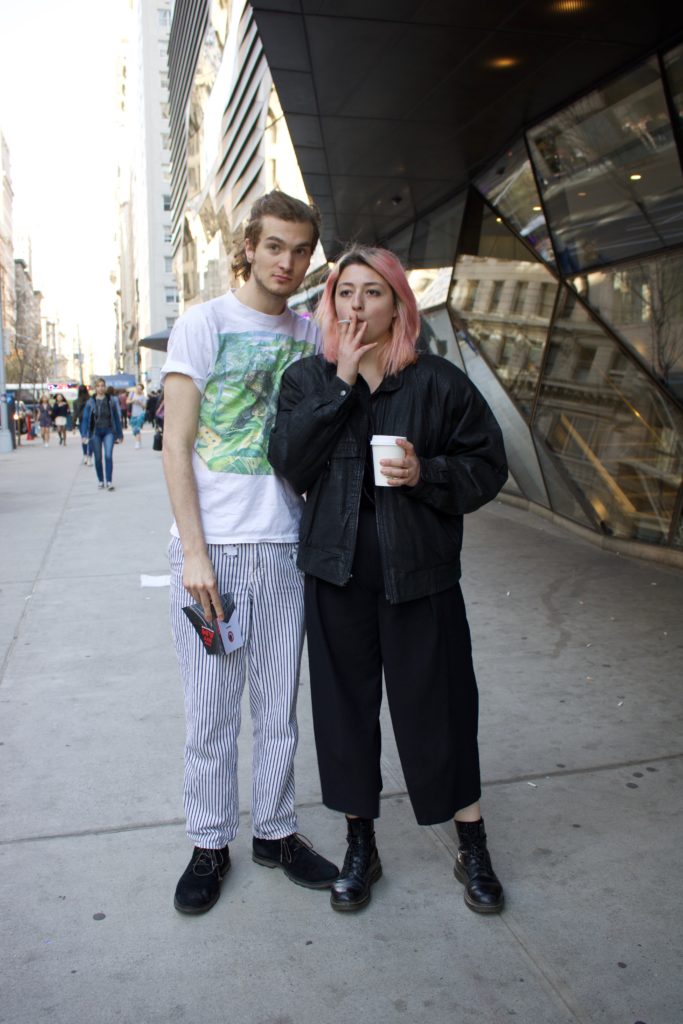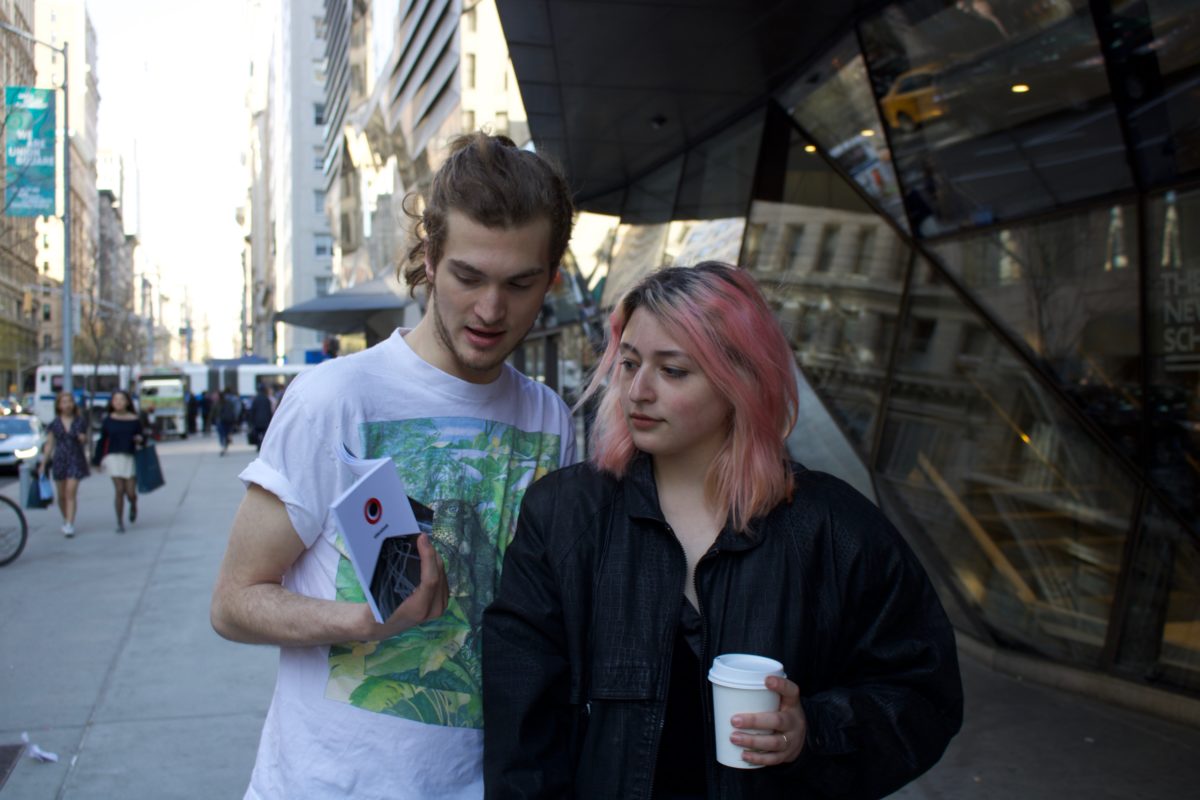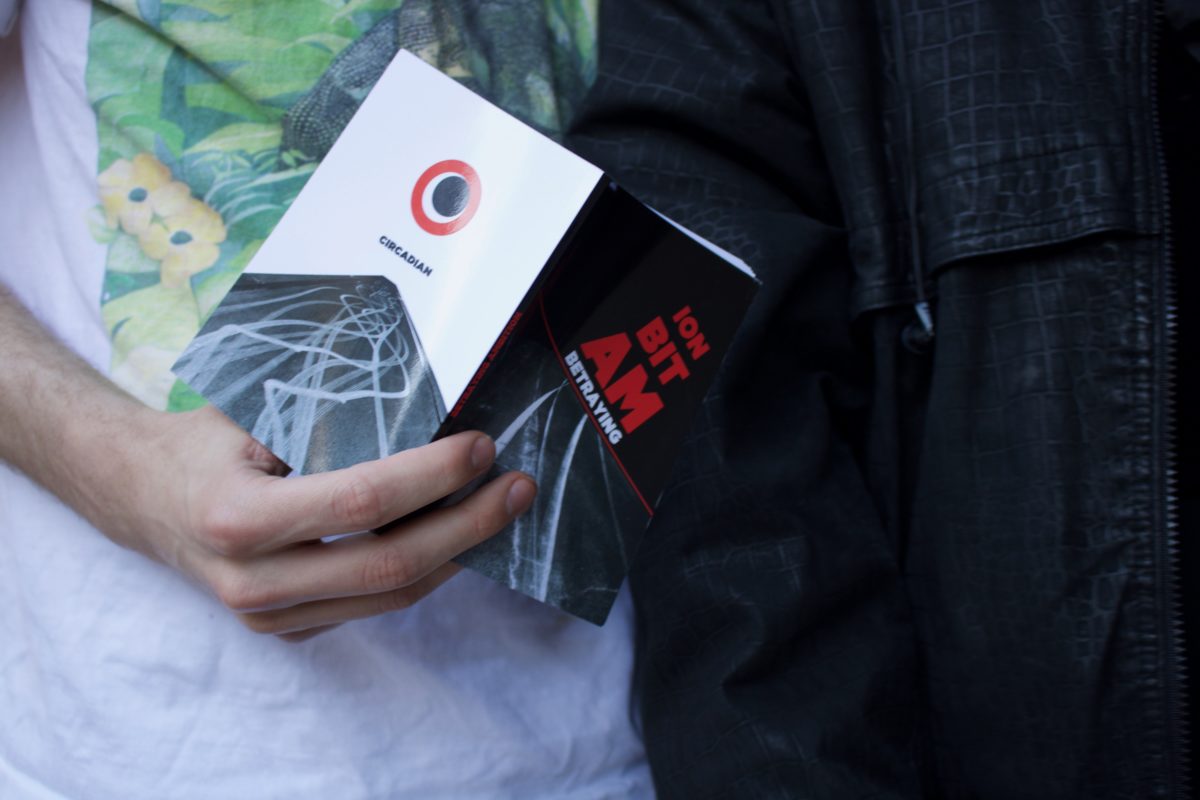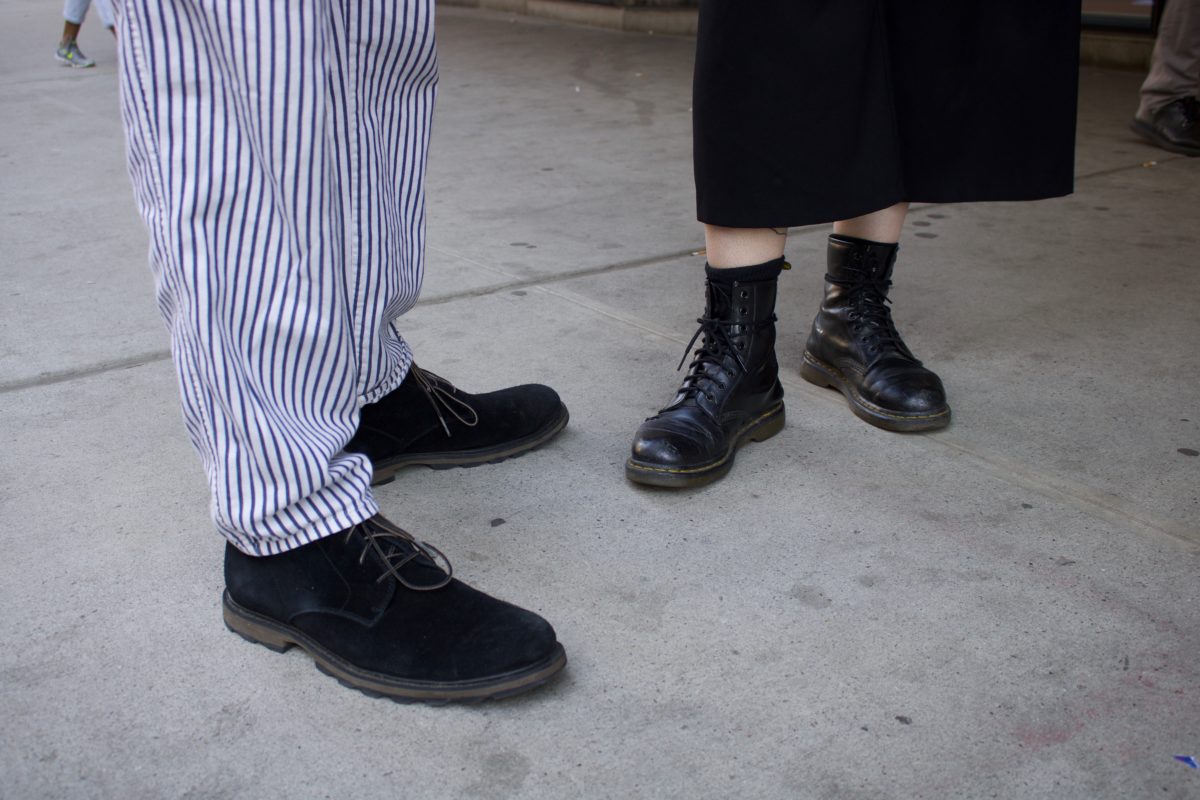 ---
Photos by Orlando Mendiola