New York Knicks' player Kristaps Porzingis will be donating $500 for every shot he blocks for the rest of the season to the RENS, a New York-area, not-for-profit youth basketball program.
The RENS will use the money from the "KrisStops" campaign to form a scholarship to provide RENS participants with free tutoring, SAT prep, and tuition money for students in third through eighth grade. The scholarship will be named in honor of Ben Jobe, one of the Knicks legendary scouts who still works full time at age 83.
"I've always been a firm believer that sports and academics both go hand-in-hand, particularly in a place like New York City," said Chris Alesi, associate director of the RENS.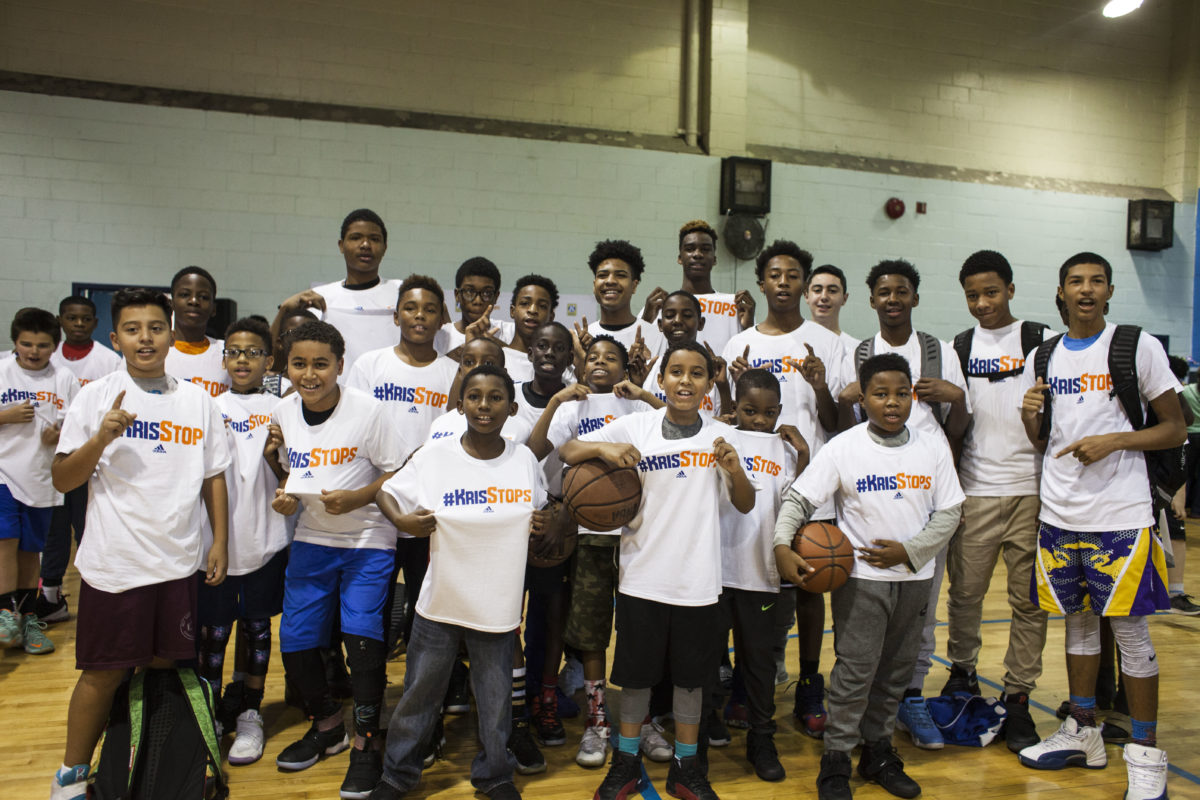 "Kids are able to use sports to better themselves and to use academics to better themselves. Our goal.. our mission as a program is to provide resources for our kids, whether it be 1-on-1 tutoring, free SAT prep, and now with this Ben Jobe Scholarship, money for our 8th graders to attend prestigious prep schools and private schools across the North East," Alesi added.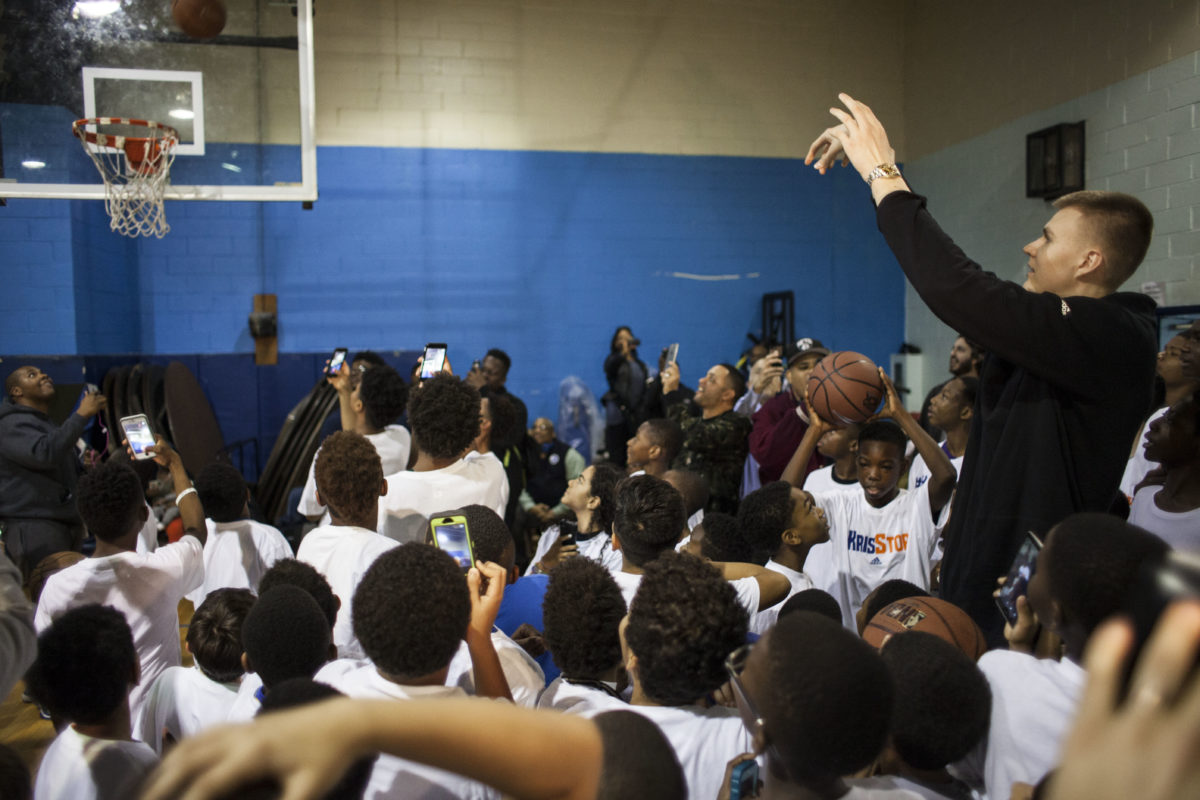 On Saturday Nov. 19, RENS players gathered at the Abyssinian Baptist Church in Harlem to hear the Knicks newcomer announce his "KrisStops" campaign and shoot around with the NBA player. These kids excitedly lined up to take selfies, high five, and get a shot blocked by the 7'3" power forward. Porzingis made his rounds around the gymnasium, towering over the mass of kids that flocked to him cheering and chanting "MVP."
"I don't know how many shots I'll be blocking, but I promise you it'll be a lot," Porzingis said.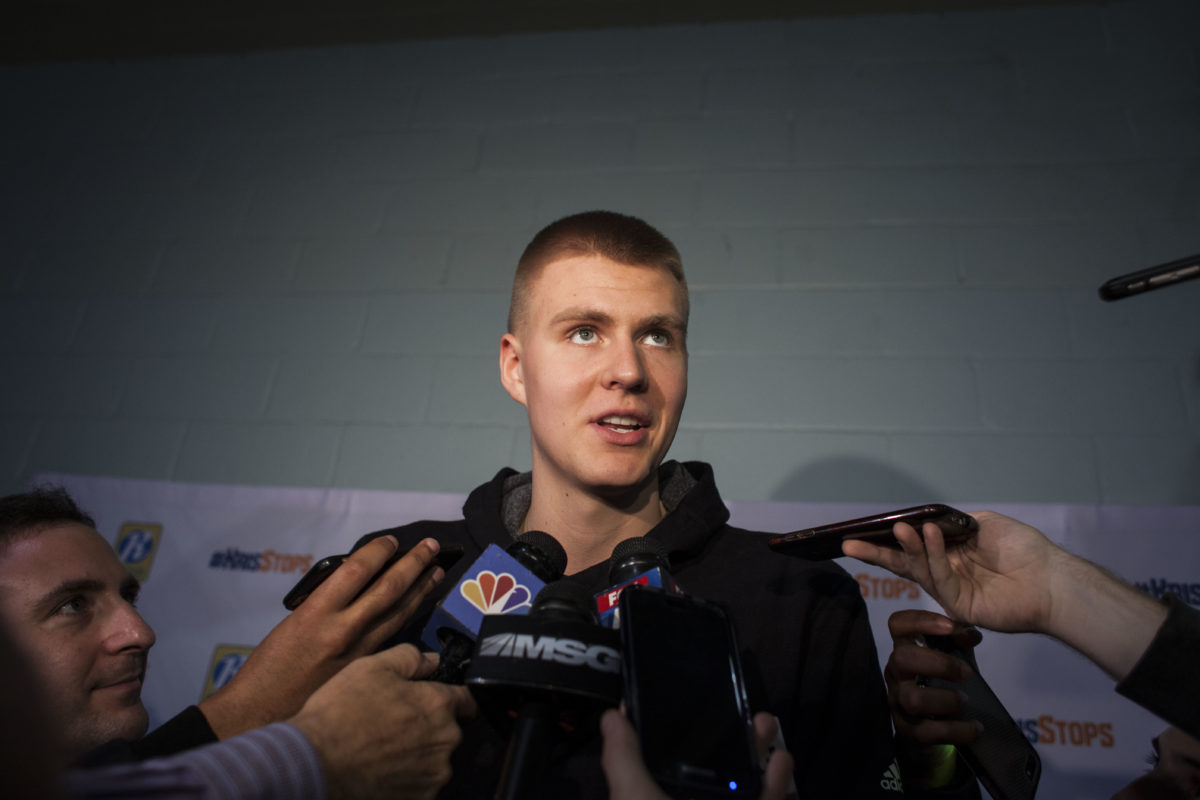 At 21, hailing all the way from Latvia, this is Porzingis' second season in the NBA. He was drafted by the Knicks in 2015 where he was the fourth pick in the first round. Since being drafted he's proved to be a good choice for the Knicks. Since last season he has shown a increase in point production 20.3 PPG from 14.3 PPG, and is currently averaging about 1.2 blocks per game.
"New York is home for me, you know, and for me to give back to the city and the kids is a huge deal," Porzingis said.