Let's get real for a second – living in this city is not cheap. Whether it's the start of the semester expenses, inflated prices in the University Center cafeteria, student loans or sky-high New York City rent, it's easy to feel like you can't afford to have any fun. Surprisingly, the city is chock full of cheap things to do, whether your budget is $10 or $0. Check out our list below for a handpicked guide to your best night on a budget ever.
   Go Chelsea Gallery Hopping – FREE
Every Thursday from 6 to 9 p.m., 19th-29th streets between 10th & 12th avenues.
Head over to the Highline hood of far west Chelsea for a near endless supply of free art and wine. Art galleries open their doors to the general public for openings both high and low profile. Most provide free wine and sometimes beer, but arrive early because they run out fast!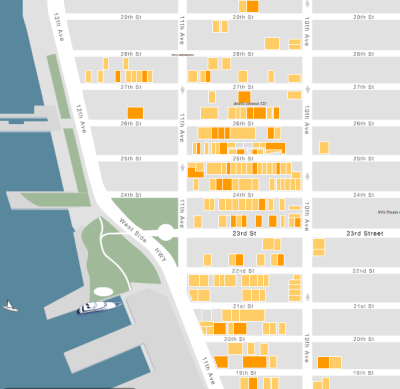 Enjoy a manicure with your martini at Beauty Bar (Manhattan location) – $10
Monday-Friday from 6 to 11 p.m. and weekends from 3 to 11 p.m., 231 E. 14th St.
Even though they have expanded to Brooklyn and major cities across the country, the original Beauty Bar location remains today, disguised as the old-timey beauty salon from which it was converted. Although it is a bar, in keeping with the theme, they offer walk-in manicures, which you can enjoy with a martini for just $10. If nail lacquer isn't your thing, you can still relish in the scene while enjoying a specialty cocktail in one of the original chrome-domed hair dryer chairs.

   Catch a show at renowned comedy institution Upright Citizens Brigade Theatre – Sliding scale from free to $10, depending on the show
Seven days a week, UCB Chelsea at 307 West 26th St. and UCB East Village at 153 East 3rd St.
The Upright Citizens Brigade is an improv/sketch comedy troupe founded in 1990 by a group of comedians including future stars Amy Poehler, Adam McKay and Horatio Sanz. UCB has two locations in the city: one in Chelsea and a second in the East Village. Both locations put on multiple shows a days, with admission prices ranging from free to $10. Check out their signature longform improv show ASSSSCAT 3000, which frequently features surprise celebrity guests, on Sundays at UCB Chelsea: $10 at 7:30 p.m. & free at 9:30 p.m. Tickets to the free show are distributed outside the theater at 8:15, but get there before then because there will be a line. https://www.ucbtheatre.com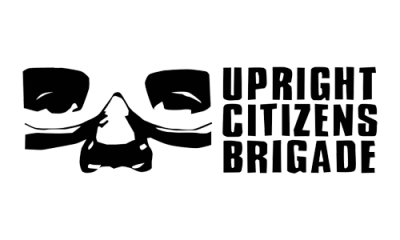 Revel in the glory that is a showtunes sing-along at Marie's Crisis Café – FREE
Seven nights a week, 59 Grove St.
Marie's Crisis is one of those rare hidden gems that could only exist in New York City. Nestled underground in the West Village, Marie's Crisis is a no-frills bar, with one exception: a centrally-located piano where every single night there sits a professional pianist who bangs out song after song while patrons of all ages gather around and sing along at the tops of their lungs. Don't expect to be singing any Beyoncé though because this bar is strictly showtunes.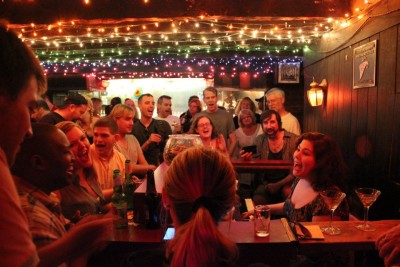 Get your groove on at Questlove's Bowl Train – $7 in advance, $10 day of show
Every Thursday night from 11 p.m. to 2 a.m., 61 Wythe Ave.
Questlove may be one of the hardest-working men in music and Thursday nights are no exception. For the past five years, the Roots' bandleader has hosted Bowl Train, his DJing residency at Williamsburg's music venue/bowling alley/restaurant Brooklyn Bowl. The "train" part references the seminal music variety show Soul Train (about which he penned a book), which plays on a giant projector screen while Questlove spins cuts from his collection of over 50,000 vinyl records. You can also bowl in one of the 16 lanes or chow down on the Bromberg brothers' famous Blue Ribbon Fried Chicken. And of course there is a bar – try the rum punch, it's delish. http://www.brooklynbowl.com