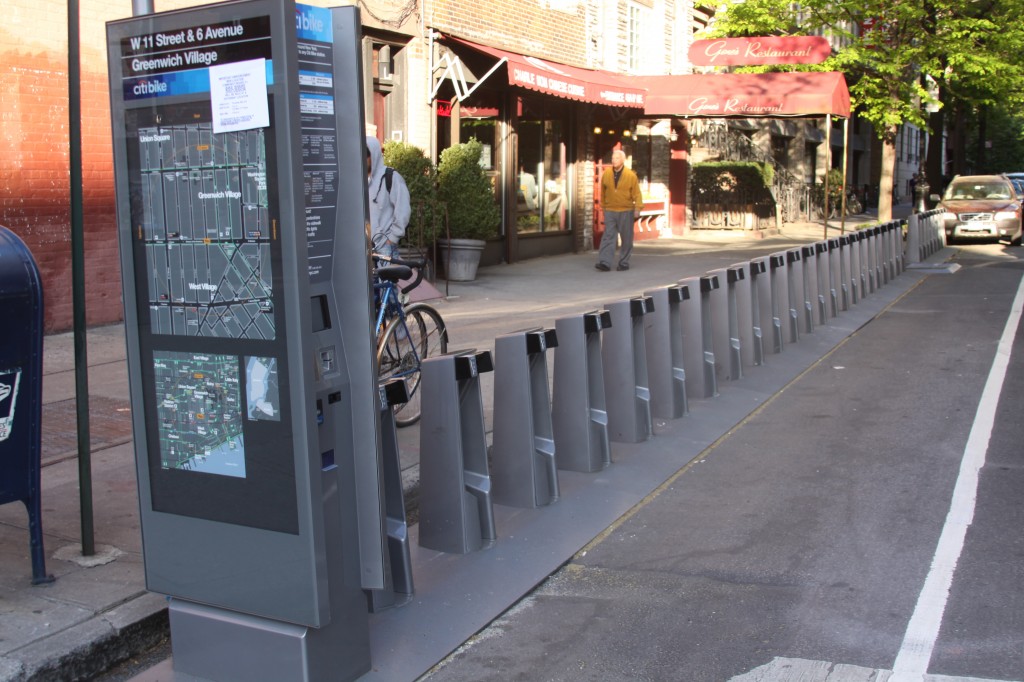 New York City bike lanes are about to get crowded. This month, Citi Bike's bright blue, solar-powered stations will appear in all five boroughs. This new addition of public transportation will likely bring more bikers to the street. For an annual price of $95, members will have access to an unlimited number of 30-minute rides. This is not only useful for people without bikes, but also for people who have biked in the city for years.
"I've been biking in the city for six years now, but I'll definitely get a membership," says Brendon Brogan, who works at Recycle-A-Bicycle on Avenue C. "I find that if it's raining, or if I'm going out with friends, I'd rather not worry about bringing around my own bike."
Citi Bike will also accommodate those who don't want to worry about maintaining, storing and protecting bicycles from thieves.
New York City is just the latest big city to incorporate a bicycle-sharing program. Similar initiatives have sprung across Europe, and in many U.S. cities such as Miami, Washington D.C., Chicago, Denver, and Portland.
"I've seen it work well in D.C.," says Charles McCorkell, the owner of Bicycle Habitat on Lafayette Street. "And like D.C., New York City is a very bikeable place."
McCorkell has been biking in New York City since 1969 and is enthusiastic about Citi Bike's arrival. His business has a partnership with the bike share company, and is giving discounts on helmets to anyone who signs up for the citywide program.
Some bikers are worried that an increase of inexperienced riders will lead to more accidents, especially for people who have never ridden in the city before.
"At first, there's going to be a certain level of confidence," says Patrick Tomeny, a worker at Recycle-A-Bicycle on Avenue C. "But when they crash and get injured, they'll learn."
Tomeny could see Citi Bike leading to greater safety in the future. An abundance of bikers will increase awareness from pedestrians and drivers, who will be "more pissed off — but more aware," he says. The bike lanes might be crowded, but most people see this in a positive light. Citi Bike will make people more active and healthier.
"I hope to see more bikers out there," says Chris Fellman, the operations manager at New York City Velo, a bike shop on 2nd Avenue. "The bike share program is a great starter place for people."