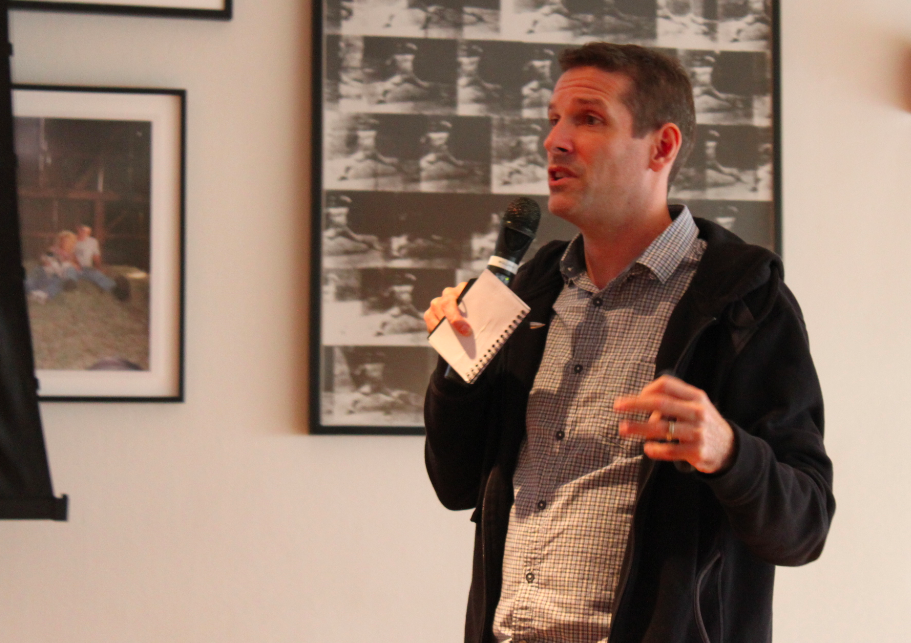 On October 16, George Mason University professor Paul Gorski presented an overview of The New School's new "Campus Climate Assessment" in Wollman Hall to an audience of about 50 members of the New School community. Over the next two years, this social justice initiative will look at the extent to which institutional aspects of The New School are reputable and equitable – using socio-economic status, race, gender, sexual orientation, age, and other identity conventions as a barometer.
Gorski is the founder of EdChange, an organization "dedicated to equity, diversity, multiculturalism, and social justice," according to its website. EdChange works with educational institutions in analyzing their commitments to social justice, and researches conditions relating to equity and diversity across various constituencies of an institution. The organization's assessment determines gaps between the institution's stated commitments and its actual practices, and provides recommendations to the institution based on their findings, as well as a plan on how to implement recommended changes.
The process will commence this winter, when EdChange will conduct an analysis of university policies and documents. The assessment will review academic programs and coursework, as well as samples of course syllabi and diversity requirements for New School classes. EdChange will also make an on-campus site visit at the university next semester, from February 27 to March 2.
Gorski said that the climate assessment is guided by the notion that "an institution is only as equitable as its most disenfranchised members experience it to be."
"It feels like it's been a long time coming, and I feel like I want to see it happen quickly," said Tony Whitfield, Associate Dean for Civic Engagement at Parsons, who attended Gorski's presentation. "But there's a lot of work, and the work is really complicated."
EdChange's site visit at The New School will involve informal interactions with members of the community and could include class visits, as well as focus groups comprised of students, faculty and staff. The groups will be based on identity and various intersections of identity, and will feature facilitators from outside the institution with whom participants can identify, according to Gorski.
"I really want to be sure that students and faculty are fully engaged," said Rashid Owoyele, vice president of Students for Social Justice and a student representative of the Social Justice Committee. "I really want to be sure that student voices aren't just heard, but that they are acted upon."
By June 2013, The New School will be provided with a formative report based on EdChange's findings. By the time classes resume for the fall 2013 semester, Gorski's team will disseminate surveys to students, faculty and staff that will be tailored specifically to The New School. The data that is collected from the surveys will be analyzed that winter, and the university is expected to receive EdChange's final report in the spring of 2014.