Since her freshman year at Lang, Miranda ten Broeke hoped to share her passion for culture and dance with her fellow New School students. Now in her senior year, the dream has finally come to fruition.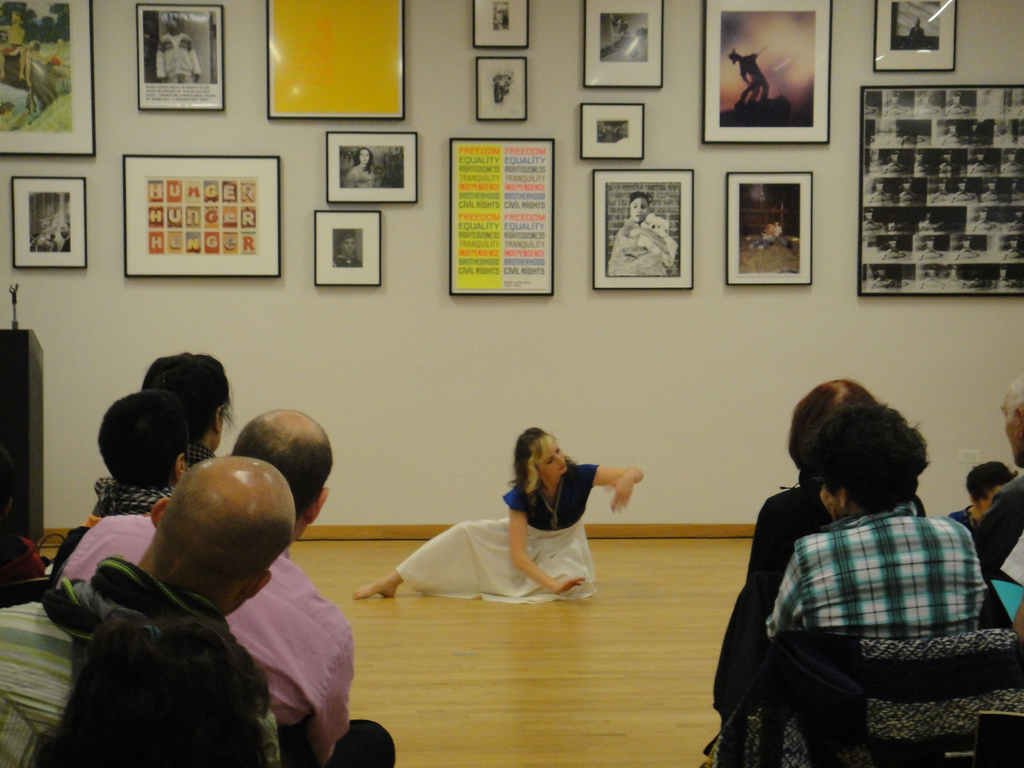 Ten Broeke, an education studies major, is a member of the Vanaver Caravan, a professional performance troupe that performs traditional dance and music styles from around the world. On May 2, her group hosted a world dance celebration at Wollman Hall.
The dancers and musicians performed their repertoire, featuring dances from Hungary, China, the Philippines, and Israel. Young and old audience members alike were invited to sing and clap along.
"Through dance, we can develop a sense of respect for different cultures," said ten Broeke. "It breaks down barriers and creates communities."
The event began with a photography and video exhibit of ten Broeke's one-month residency in Udaipur, India, where she and three other dancers taught classes. While the company was performing at the Jacobs Pillow Dance Festival last summer, the Big Medicine Charitable Trust, a non-profit organization based in India, invited them to Udaipur to help them build the Shakti Academy of Healing Arts and Dance. The India China Travel Research Grant funded her trip.
"The project reaches out to talented kids regardless of their caste and provides them with scholarships," said ten Broeke, "creating a less stratified and more global community."
While in Udaipur, ten Broeke taught Indian children the various dancing styles that she learned at Vanaver Caravan. The dance courses were supplemental to the children's history classes. In India, ten Broeke applied Vanaver Caravan's teaching philosophy, which emphasizes love and kindness.
"Dance helps to get the culture they're learning about into their bodies," she said. "To educate means 'to draw forth' rather than to hammer in the dances," said Livia Drapkin Vanaver, her longtime dance teacher.
Ten Broeke and the Vanaver Caravan Dance Company will return to Udaipur this December to continue the building of the dance center.