On April 20, 1999, Columbine High School students Eric Harris and Dylan Klebold killed 13 people and injured 21 others in Littleton, Colorado, committing one the most violent high school massacres in American history.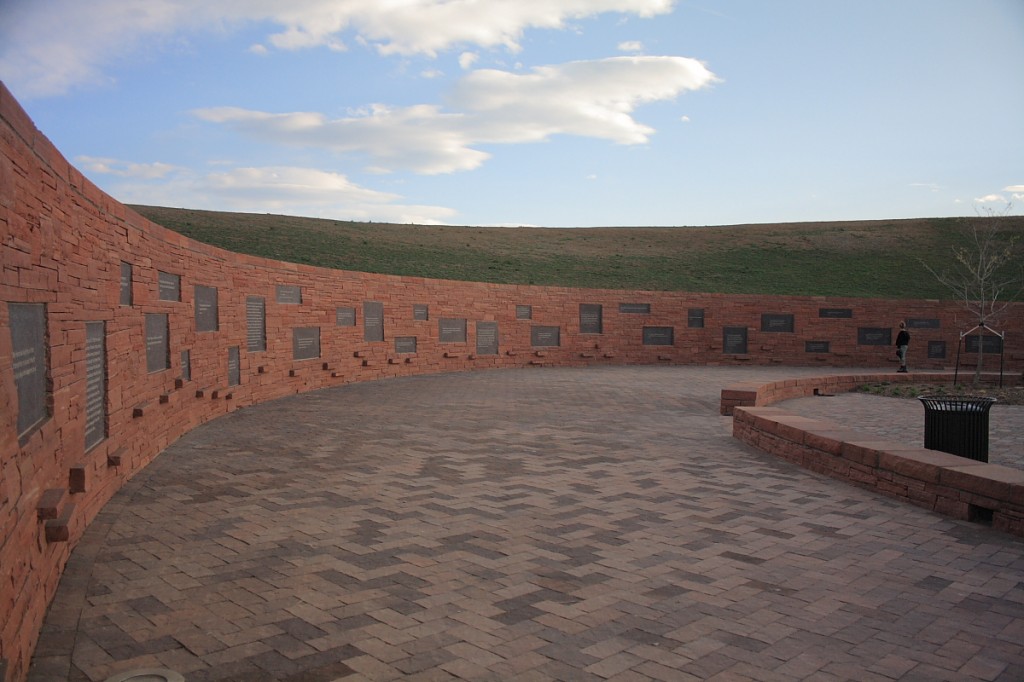 The Columbine Memorial in Littleton, Colorado. By Greater Meaning, Blog
Christopher Ferguson, The New School's assistant vice president for admissions, witnessed the aftermath of that day firsthand.
Ferguson was just two miles away from Columbine that morning, working at the Arapahoe County Department of Team Services. His eldest son was attending first grade at a nearby elementary school. As it became clear what was happening, local officials and administrators placed the entire Jefferson County school district on lockdown.
"The community was in shock," he told the Free Press. "Everybody was crowded around the television."
Ferguson, a trained counselor, quickly arrived at a local church that doubled as a crisis center, consoling the students of Littleton and surrounding communities. The building served as a haven for anyone who feared attending school and mourned the unexpected loss of their fellow residents. He continued his part-time counseling work at the church for two months after the massacre, helping students and their parents ease their fears.
"I very quickly explained how these things happen," Ferguson added. "We did our best to make sure everyone was safe."
The incident also shocked young children, many of whom had never before been exposed to graphic violence. Ferguson recalled that in the aftermath of the tragedy, the mere idea of attending high school one day terrified his son.
"I'm never going to high school," Ferguson recalled his son telling him. "I don't want to be killed if I go.'"
In an effort to ease the community's fears, the district established a zero-tolerance policy toward bullying.
"If kindergarteners pushed each other around on the playground, they were expelled," Ferguson recalled.
While Littleton remains nationally infamous for what took place thirteen years ago, Ferguson reflects upon his social work there with bittersweet sentiments. Helping those struggling to face reality after the shootings was often overwhelming, but knowing that he helped members of the community confront tragedy head-on gives him reassurance.
"For those of us who were trained in counseling, we didn't think about anything else but to be available to others and to help them cope with their losses and fears," Ferguson said. "It is a huge part of my life."