Some of the nation's most renowned economists, columnists, and academics were at The New Society for Ethical Culture in midtown on Wednesday to discuss the release of "The Occupy Handbook," a series of essays and short pieces analyzing the questions and concerns behind the Occupy movement.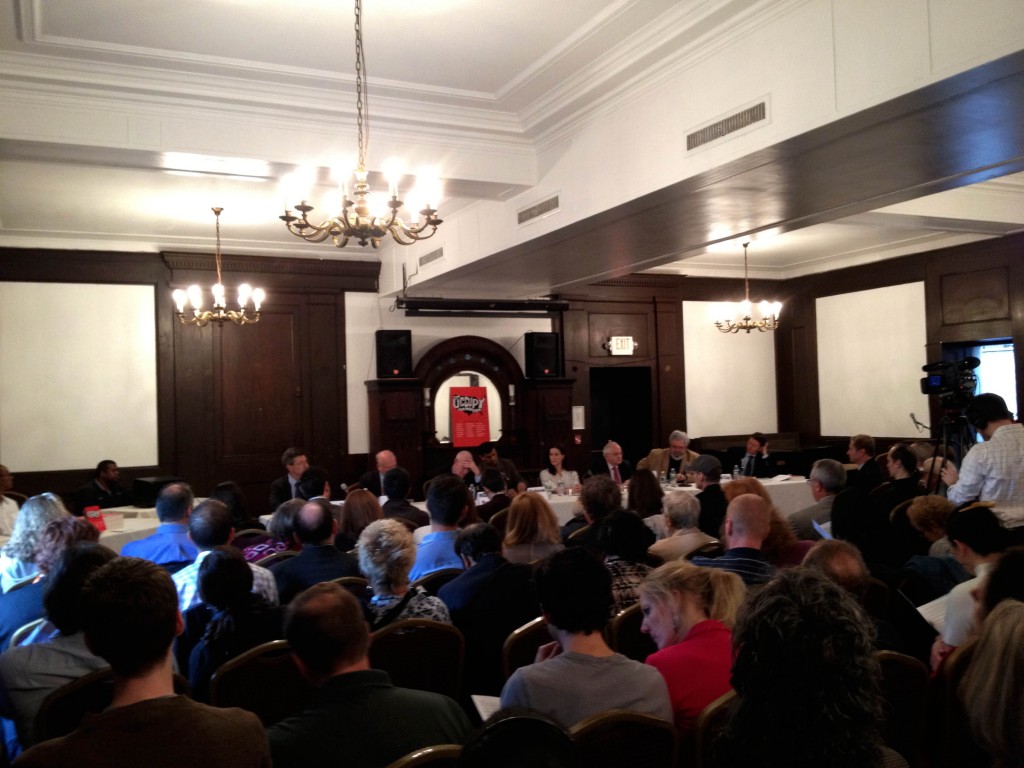 The discussion, sponsored by The New School and supported by the Rockefeller Foundation, revolved around the ideas and topics addressed in the collection.
Edited by Janet Byrne, "The Occupy Handbook" includes articles written by New York Times columnist Paul Krugman, author Michael Lewis, and journalist Matt Taibbi.
Each panelist gave their opinion on the movement and provided insight into what significance it holds for the political discourse in the United States. Columbia University economist Jeffrey Sachs said that the Occupy Wall Street protests that began last fall at Zuccotti Park in Manhattan were "terrifying" to the American economic and political elite.
"The idea that it was a public health hazard that closed down Zuccotti Park, dream again," Sachs said. "This was a public relations hazard that closed down Zuccotti Park."
Reuters columnist David Cay Johnston said that it is necessary for Americans to take the concerns behind the Occupy movement into account, or risk irreparable economic collapse in the future.
"If we don't get a handle on this now and react, I will guarantee you one thing will happen sooner rather than later," Johnston said. "Young people in high school will sit down and pick up a history book and the chapters will begin with these words: 'The United States of America was…'"
The Occupy Handbook was released last Tuesday and can be purchased online or at any major bookstore.