Internships are common experiences for students in New York, but this one's a bit unusual. For the first time, the New School will have a rabbinical intern; a position created to cater to The New School's Jewish community and in response to the Jewish Student Union's need for professional help for their monthly Shabbat dinners.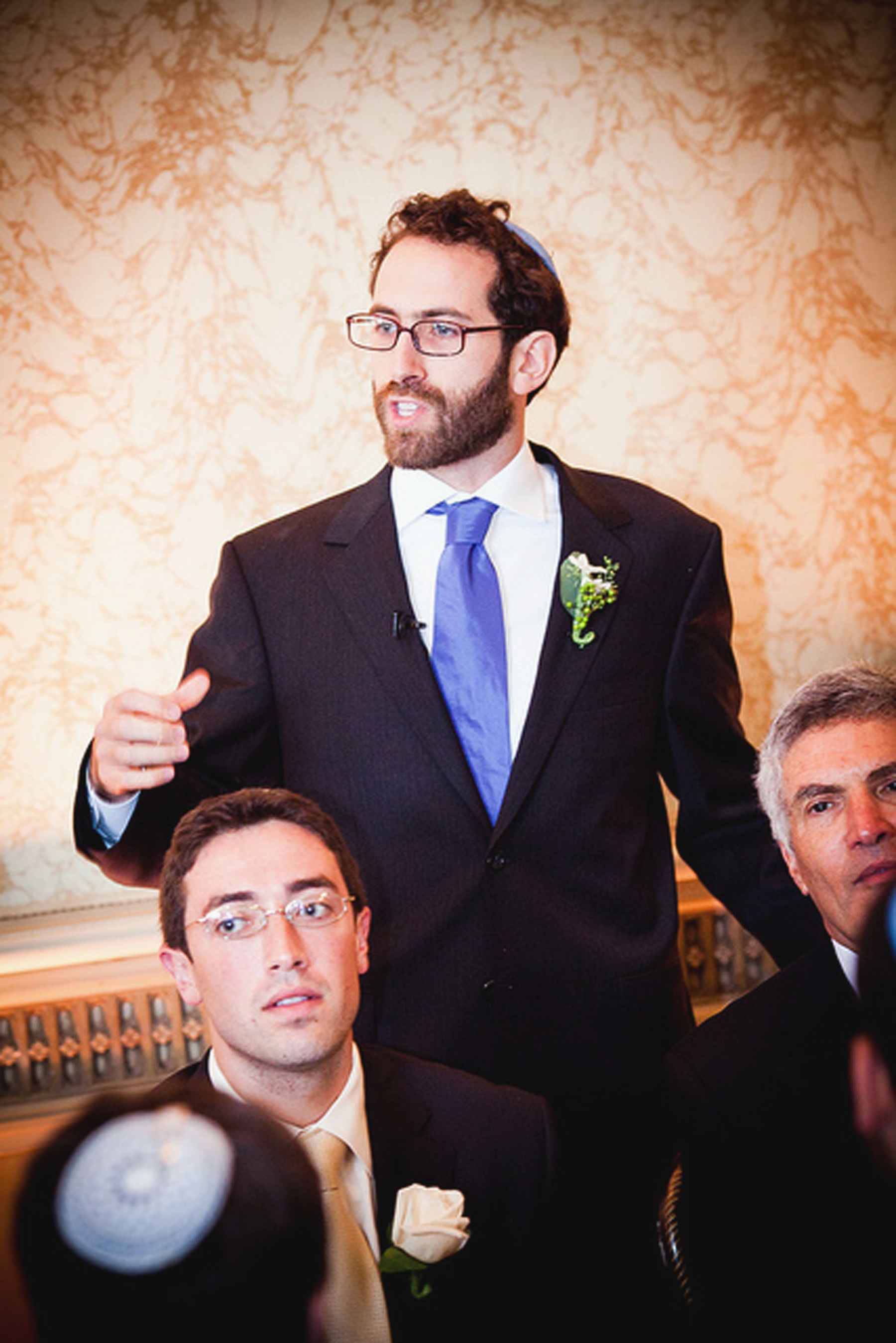 Students had previously been attending Shabbat dinners that were led in Hebrew by JSU's former president, Sandy Fox.
Gabriel Greenberg, a Wesleyan alum and rabbinical student at Yeshivat Chovevi Torah Rabbinical School in the Bronx, is pioneering the position. His work includes a monthly Shabbat dinner accompanied by a service of prayer and an "intentional time of reflection on personal lives and larger events." The catered dinner is open to the student body and so far Greenberg said he has been happy with the turnout. As a rabbinical intern, he also meets with Jewish students upon request for lunch to "talk, study, or just kick it," he says. The position is unpaid, "very part time," and will only last a semester.
"Sandy was amazing and we knew it was going to be a hard transition," says Jen Kaplan, current co-president of JSU. Leading a prayer service in Hebrew isn't easy."
Greenberg is a native of Newton, MA. He moved to Israel after his graduation from Wesleyan University, and worked for a Jewish environmental organization. He co-wrote "Islamophobia: Making Muslims the Enemy" with Peter Gottschalk, professor of religion at Wesleyan University. Greenberg married Abby Streusand, a fellow Rabbinical student at Yeshivat Chovevi Torah, in October of last year.
"The idea going in," says Greenberg, "was to partner with student initiative events, and just help out wherever I was needed."
The New School's Jewish Student Union wanted to be able to be "more involved with the ritual and religious life" of its members. Greenberg has been able to provide The New School's Jewish community with a professional leadership presence, JSU members say.
"Gabe has been wonderful," says Kaplan, "and we're hoping to find somebody like him to continue the position."
It may be hard to find another Orthodox Rabbinical student to lead an LGBTQ inclusive community. The Jewish community at The New School, which includes queer and transgendered people, straddles a delicate line between supporting its conservative Jewish and Orthodox constituents while maintaining a welcoming and inclusive attitude.
"I see room for the position to blossom," Greenberg says. "I see a need here, you know, there are a lot of Jewish students at The New School."
The next Shabbat dinner hosted by The New School's JSU will be on April 20 at 66 West 12th Street, room 510.