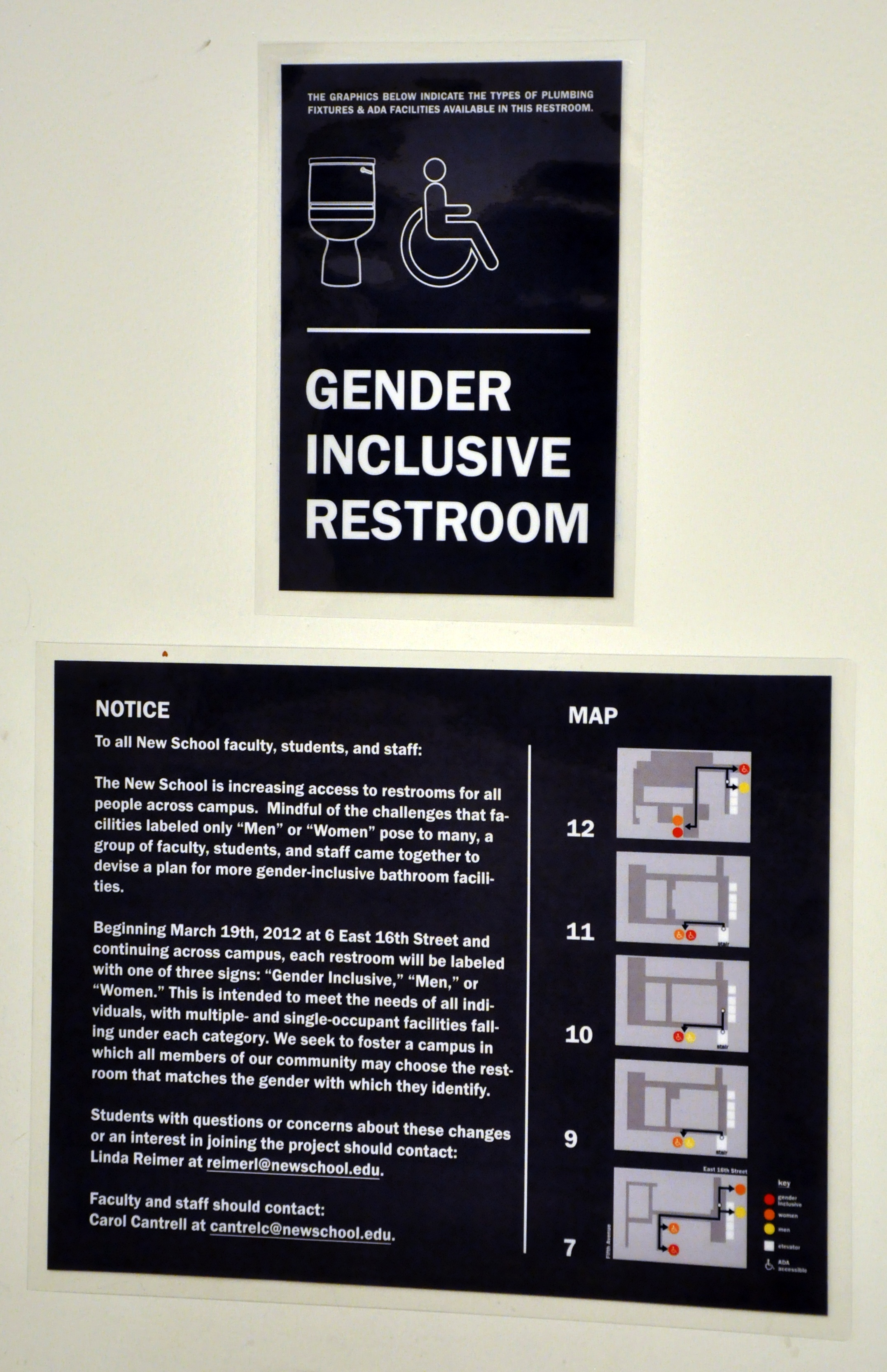 Members of the New School community who do not identify with a gender label are now able to use restrooms inside the 6 East 16th Street building that cater specifically to them – the result of a project that is poised to take effect at numerous campus buildings in the future.
The New School has designated five restrooms, located on the five floors of the building currently used by the university, as "gender inclusive." The move is part of a new trial program launched on March 19, in response to long-standing student concerns regarding gender inclusive facilities.
Tom McDonald, assistant vice president for student and campus life, said the program is meant to give students more choices and allow them to access facilities that they feel comfortable using.
"Everyone will be able to find a bathroom that is suitable for them," McDonald said.
McDonald compared the shift of gender-inclusive restrooms to the proliferation of non-smoking areas in New York City. While restrooms and offices were once filled with cigarette smoke, he noted, all indoor public areas in the city are now smoke-free.
"I believe the same thing will happen with gender neutral bathrooms," he added.
Newly installed maps placed throughout the building allow students to locate the trial restrooms. Michael Joy, director of space planning, said that similar signs would be installed in buildings campus-wide following the current trial period.
"There is precedence for us to do this and do it well," said Michael Joy, director of space planning. "The question is more in the detail than the execution."
The program is not the only New School measure motivated by a more progressive attitude toward student facilities. Next semester, New School housing will for the first time allow students in university dorms to live together regardless of their gender.