The University Student Senate announced the election results for the 2012-13 senate on Monday, revealing the 17 New School students who will lead the university's top student government body in the next academic year.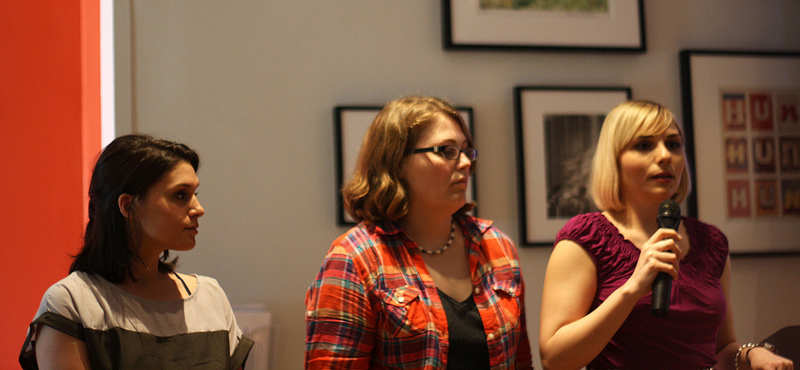 The senate is comprised of representatives from each of The New School's seven academic divisions, voted into office by peers from their respective schools. With five seats, Parsons holds the largest number of representatives in the body, followed by four senators from The New School for Public Engagement, three from Eugene Lang, and two from The New School for Social Research. The New School for Jazz and Contemporary Music, The New School for Drama, and Mannes College each have one representative.
The USS announced that students Jens Astrup, Medha Dutt, Ashley Kim, Jon Kopp, and Eden Sires will represent Parsons for the 2012-13 academic year, while NSPE's student representatives will be Michaela Holmes, Senay Imre, Unathi Mahlati, and Marco A. Zelaya.
Students Tavish Gallagher, Khonsu Spratt, and returning USS co-chair Katherine Towell will represent Lang, with NSSR represented by newly elected students Nadia Hashmi and Hammad Sheikh. Ben Katz is the new senator from The New School for Jazz and Contemporary Music, and he will be joined by Kirya Traber from The New School for Drama and Avery Amero from Mannes.
Voting took place over the span of four days, from March 5 to March 9. The USS held this year's elections two months earlier than usual, in a concerted effort to get more students involved in the electoral process and give the newly elected senators more time to prepare for their upcoming roles.
The decision to hold elections earlier was also made in response to vacancies in the senate that hindered its ability to fully represent the student body. The USS has functioned for much of the 2011-12 academic year without two Parsons representatives and the sole representative of The New School for Drama.
Current NSPE senator and USS co-chair Melissa Holmes announced the release of the election results at Tuesday's University Town Hall at Wollman Hall. She expressed her belief that next year's senate would be "absolutely amazing."
Despite overseeing a budget of roughly $90,000, Holmes told the town hall that the USS encountered several problems this year as an administrative body. The USS's Dinner and Discussion series, for example, was offset by several cancellations that Holmes said irritated many in the student body. She added that the current senate has looked to address such issues to ensure they do not affect their future work.
"We've done a lot of foundation-laying [this year]," Holmes said. "When you have a lot of money, and no foundation, you going to have problems."