I have lost numerous dance battles in my hometown in northern Wisconsin. (Since when is the sprinkler not cool?). I live life as if it is a musical (jazz hands up and down the hallways). I mistakenly walk into the men's bathroom almost every day. And I have been called an Oreo by my own mother. I am an awkward black girl.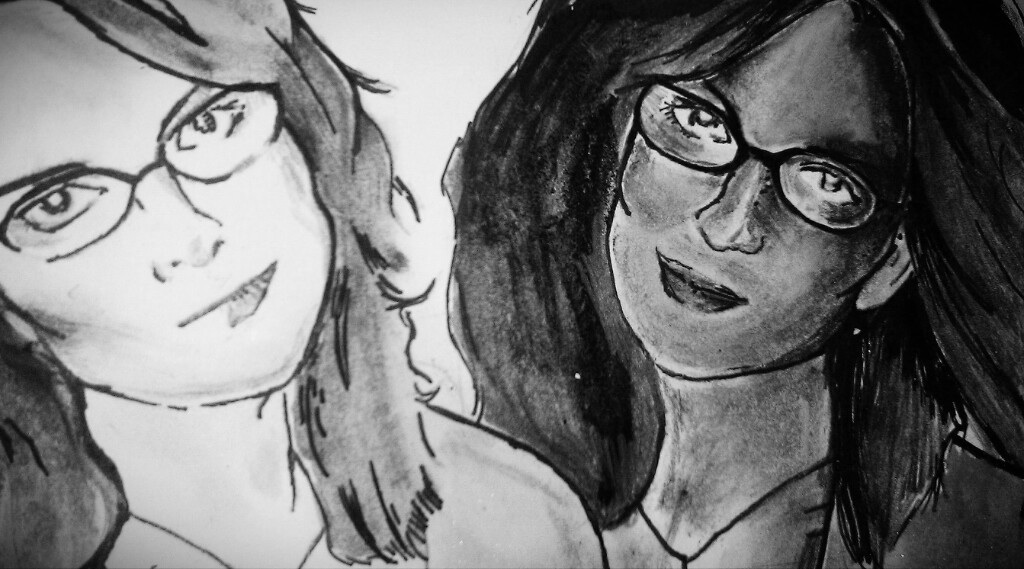 I know I am not alone in my black awkwardness, but in comparison to black women on TV you would think that I'm the E.T. of the black race. I don't identify with the feisty Mercedes from "Glee" or the overtly confident Donna from "Parks and Recreation." In fact, of the popular television shows right now, I would say I identify the most with the socially-unbalanced Liz Lemon. There are few representations for the black girls who grow up as social outcasts because they are just plain weird and don't live up to the mainstream perception of female black identity — the sassy black woman. These girls are the opposite of Donna and Mercedes. They lack swagger and can't do the Dougie. And when they are in a heated argument they don't snap their fingers in the "Z" formation. Instead, these girls stay up reading "The Hobbit" or history books under their covers by flashlight. In the '90s sitcom "Living Single," awkward black girls had a voice in the quirky Synclaire. But today they have no one.
In fact, the best time to be black was the '90s, at least in terms of television. Growing up, I may not have seen people like me in magazines and commercials, but at least I could turn on the TV and have my pick of non-BET black entertainment. From the working class Winslow Family in "Family Matters" and the comically snobbish Banks family in "Fresh Prince of Bel-Air" to the up-and-coming single professionals in "Living Single" and "Girlfriends," there was an assorted mix of black TV shows that depicted black people as more than a monolithic group of rappers and hip sidekicks.
Unfortunately, though, black representations in mainstream media have not improved much since then — they even seem to be regressing. On the one hand there are movies like "The Help" and "Freedom Writers,"  which adhere to the "white people save black people and solve racism" storyline. On the other hand there is Tyler Perry, whose movies and TV shows, despite supplying many black entertainers with jobs, succumb to the tired racial archetypes that have been incessantly regurgitated for decades. A typical Tyler Perry movie goes something like this: Black woman is mistreated by black man, black woman then hides out with and receives advice from a gun-toting, Halleluyer-spouting, large and mannish black woman, finds Jesus and meets the perfect black man- — preferably light-skinned- —  who makes her realize that she is a valuable and strong black woman.
I was about to give up all hope of seeing women like me portrayed in the media when I discovered a YouTube web series aptly titled the "Misadventures of the Awkward Black Girl." The series centers around J, an awkward black woman, and her unskillful attempts to navigate her work life and personal relationships. The creator and star, Issa Rae, conceived the web series after reading the Clutch Magazine article "Where is the Black Version of Liz Lemon?" and modeled it after the humor of "30 Rock" and "Curb Your Enthusiasm." This show is not about a diverse group of people trying to co-exist in work and life — it is a show about people trying to co-exist in work and life who happen to be diverse. The show follows the cast, which includes African-Americans, Latinos, Middle Easterners and Caucasians, as they deal with the quirks that come with cultural variances. It's not about race — it's about character. Perhaps Issa Rae said it best in an interview with CNN: "You can be awkward and you can be black. Awkwardness doesn't have a race."
Old media's lack of faith in the profitability and marketability of non-stereotypical black content is not new, but thanks to the Internet, TV executives aren't the grand gatekeepers anymore. "Awkward Black Girl" has shown that the Internet is an opportunity for upcoming black producers who envision alternatives to the mainstream media's portrayal of black characters. The people have spoken: "Awkward Black Girl" has been covered by mainstream media outlets like New York magazine and CNN, and talks of developing it into a full show are in the works.
Sadly, not everyone gets it. The upcoming black movie "Dysfunctional Friends" puts 13 people in a house to work out their issues. The trailer promises weave-pulling fights- — another typical racial stereotype that I, and many others, have nothing in common with. So until media executives catch up with the Internet, I'll have to continue watching re-runs of "Girlfriends" and "Living Single."